Pre-Arrival Notice (PAN)
The Pre-Arrival notice is almost identical to a packing slip except it does not display any monetary information and
displays a Container # for order(s) which are created through drop ship orders in AdvancePro.
To learn more about drop shipping in AdvancePro
click here
.
To learn more about creating drop ship vendor freight
click here
. Creating drop ship vendor freight is covered in the second section (Entering Vessel Names and Container Numbers) of that article.
1. Go to either Customers > View All Orders or to Vendors > View All Orders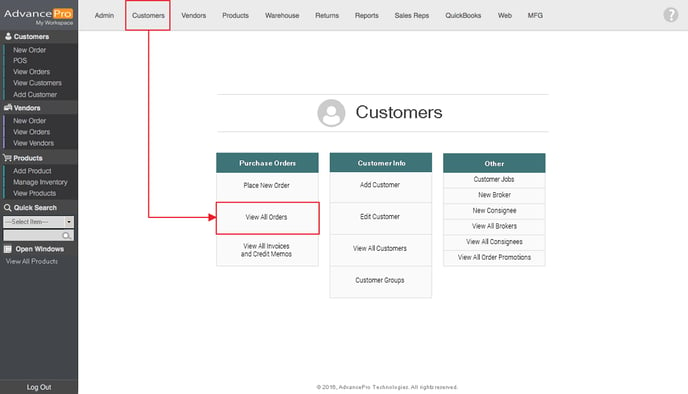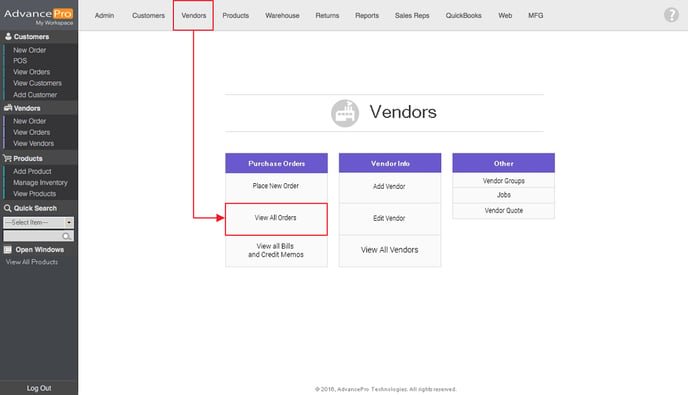 2. Select and open an order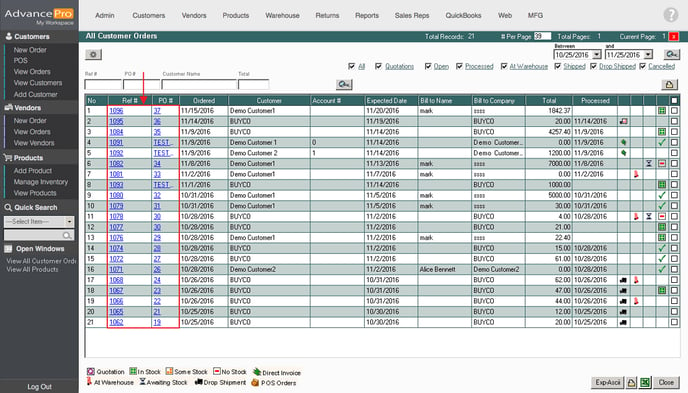 3. Go into the Order Details tab if your are not already there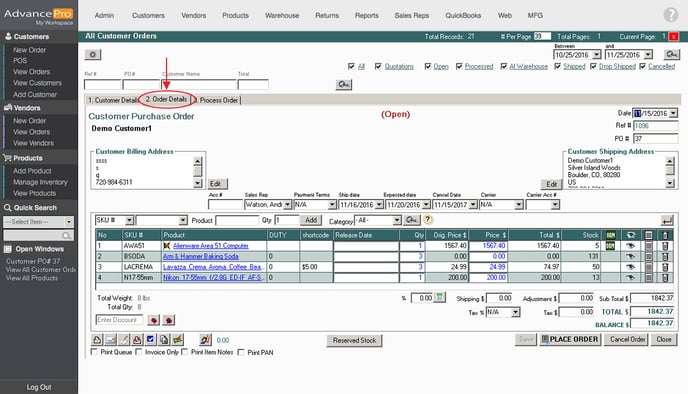 4. Around the bottom-left area you should see a checkbox called Print PAN. Check off that box and
then click the SmartPrint button to generate the report.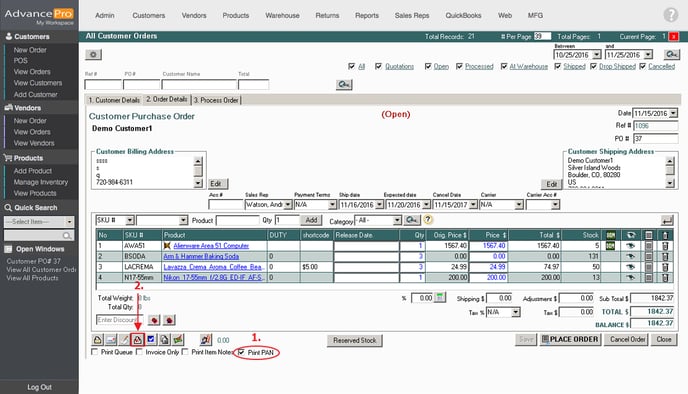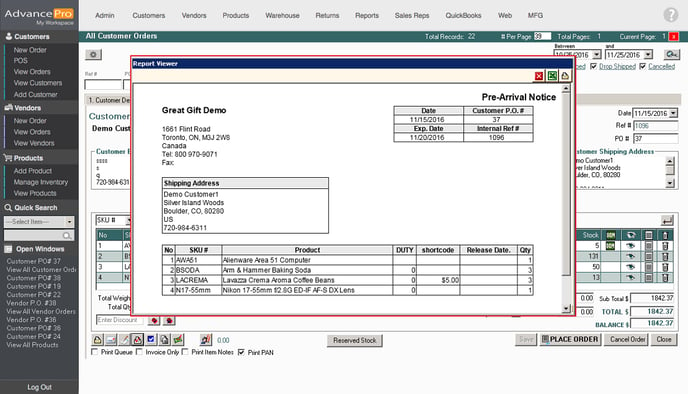 NOTE: If you are printing the report from a drop ship vendor order and have added vendor freight
information that includes a Container # - that will be displayed on the PAN. See below.