HOW TO: PROCESS DROPSHIPMENT
HOW TO: PROCESS DROPSHIPMENT
1. Place a Customer Order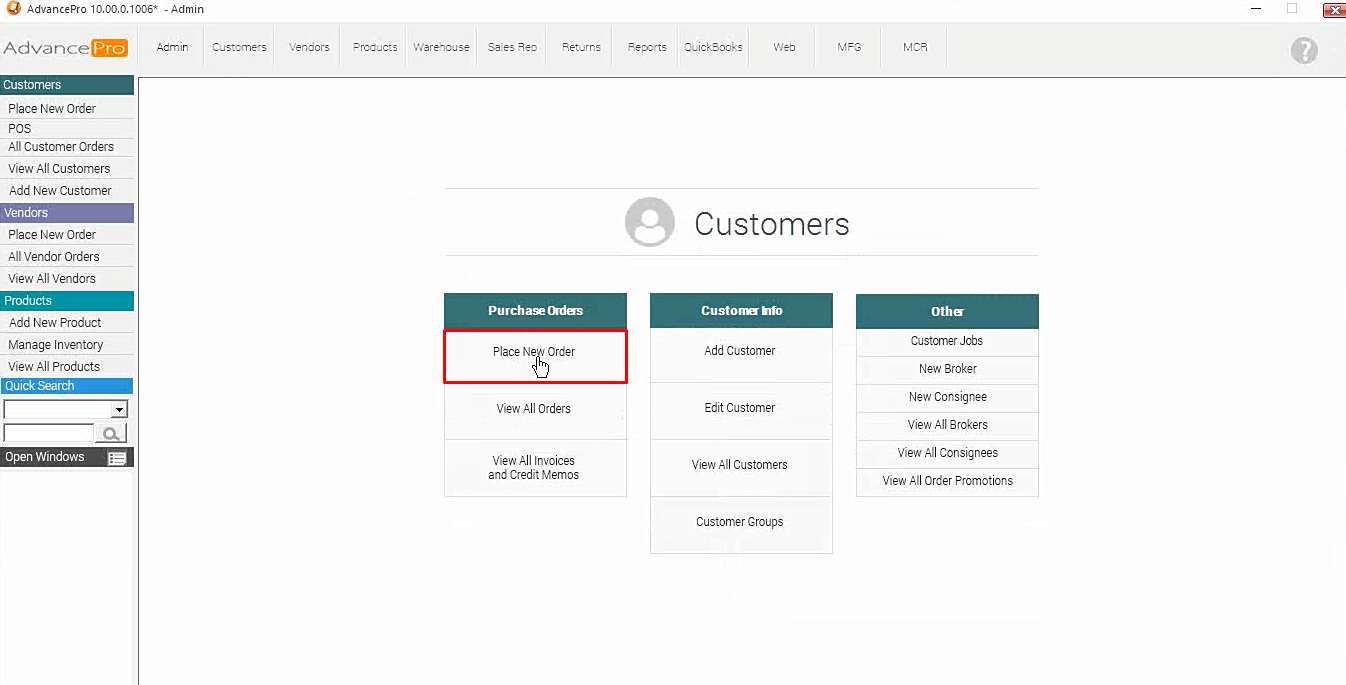 2. Process the order and CHECK the checkboxes for DROP SHIPMENTS on the lines that apply.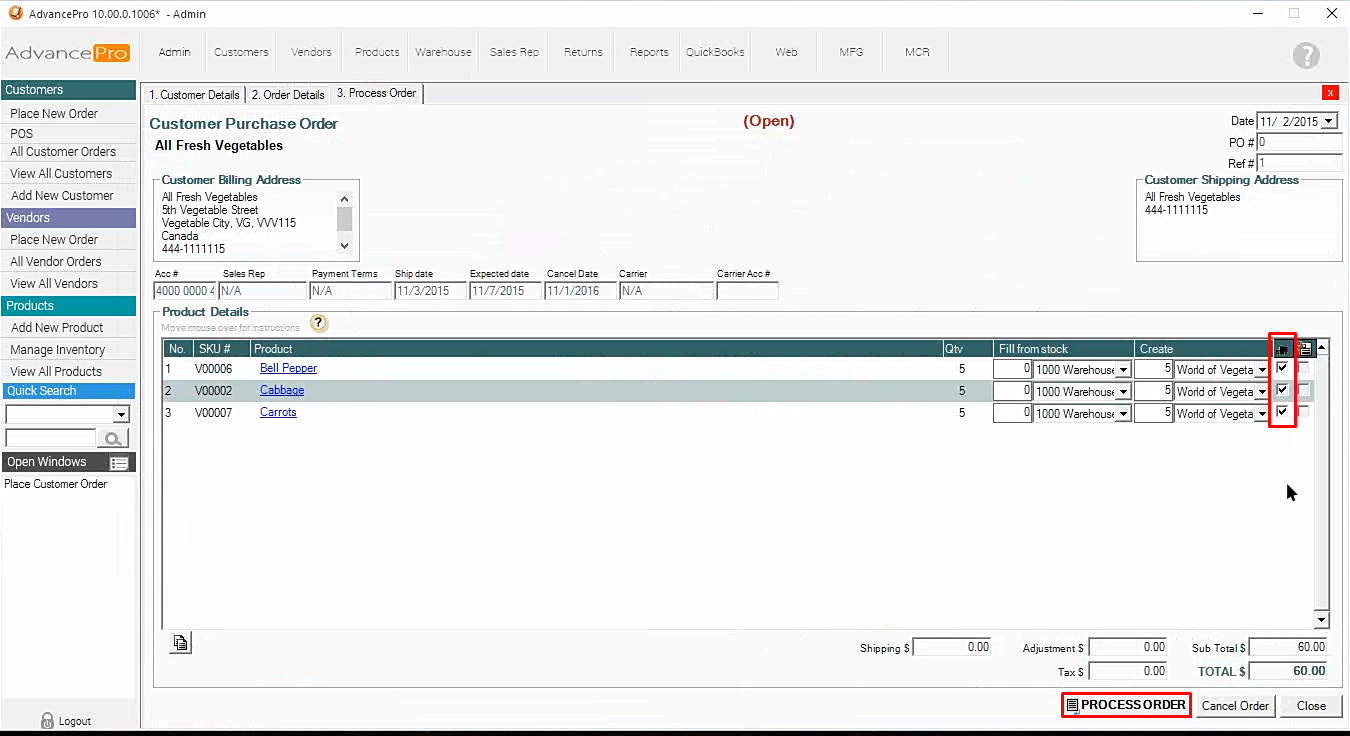 3. Go to the related Vendor Order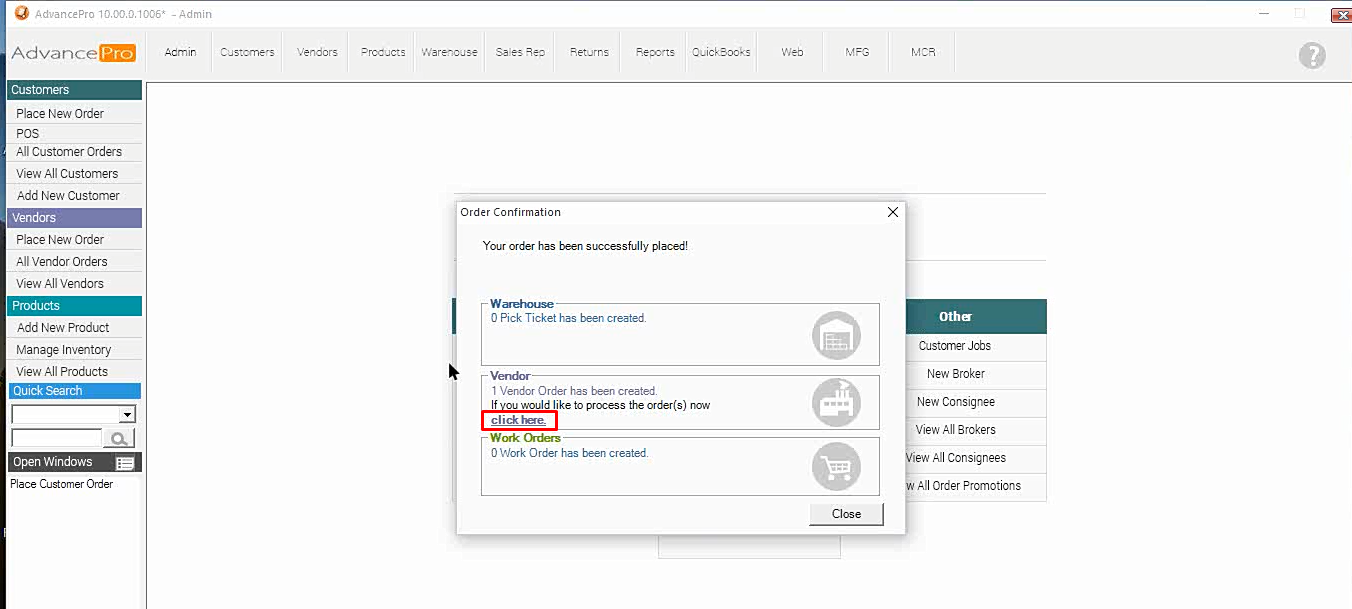 4. It should have a status "To Drop Ship". Click on that VPO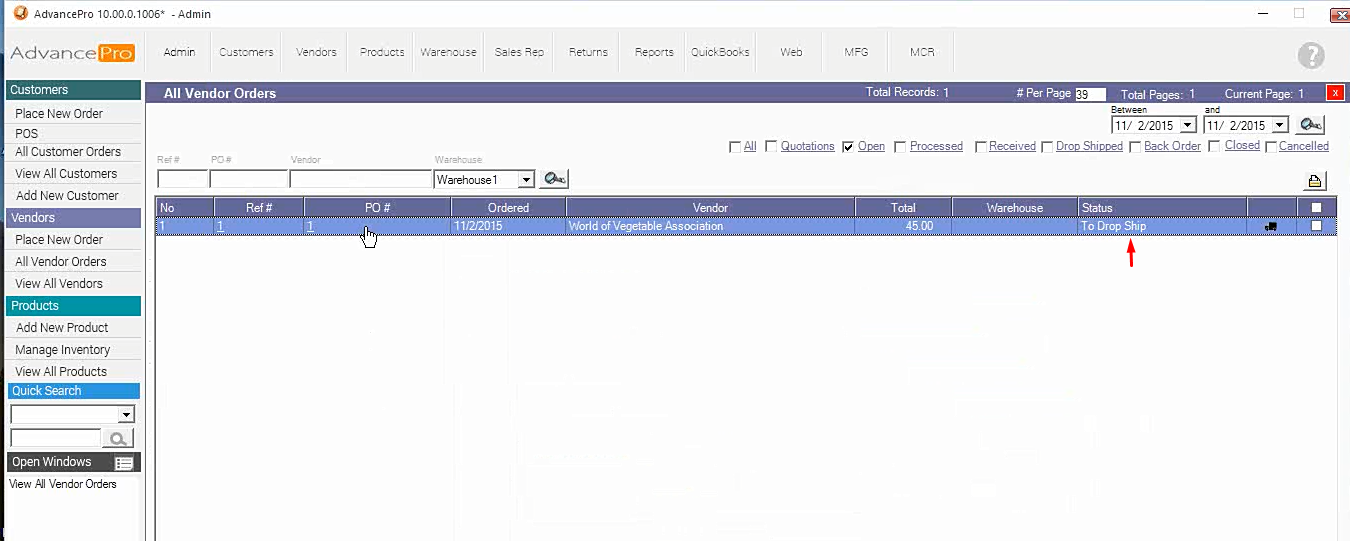 5. Save and PLACE the Order when ready.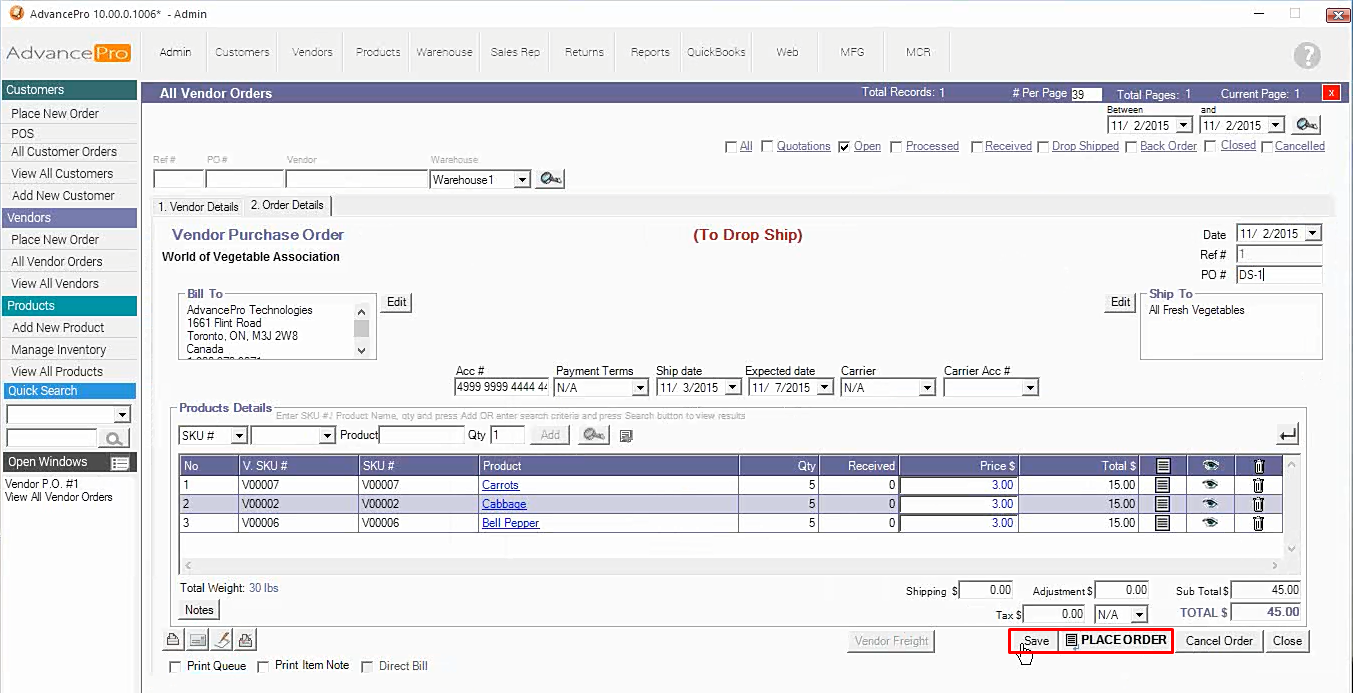 6. The status will change to Drop Shipped.

7. Open the order and confirm the Drop shipment. It will change the status to Drop Shipped and Confirmed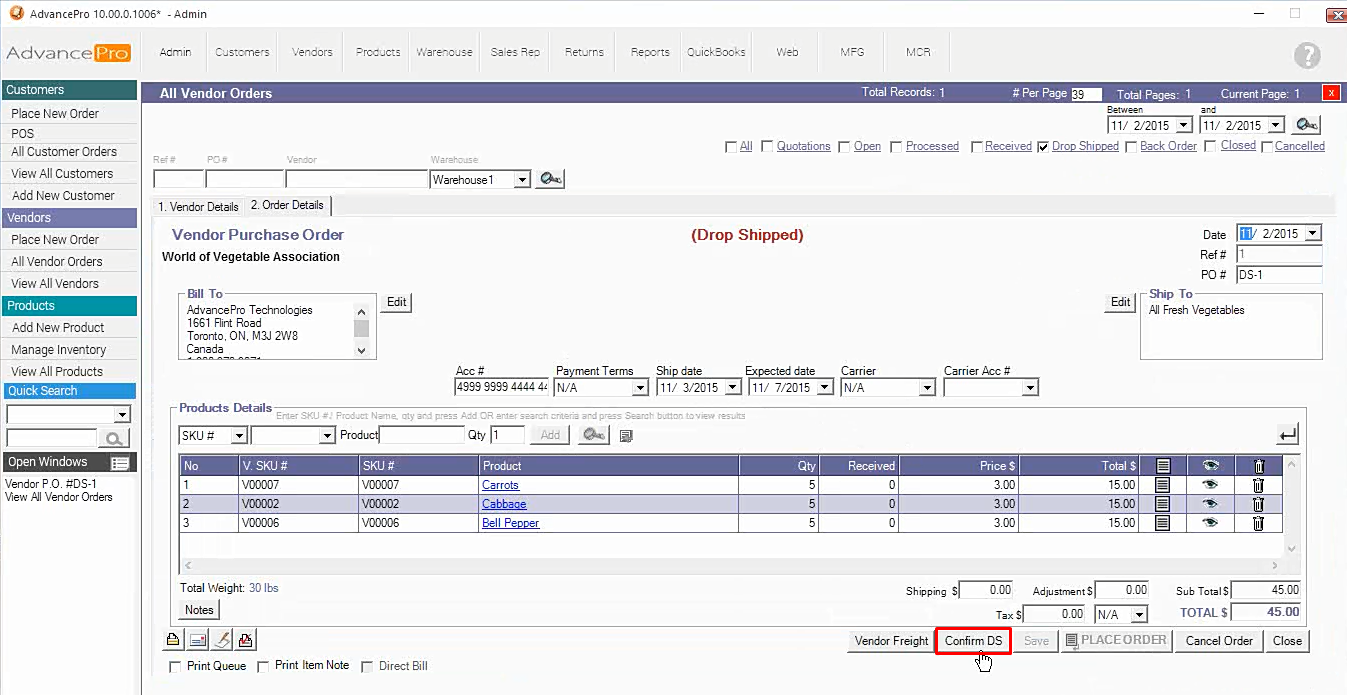 VENDOR BILL
1. Locate the Vendor Bill by going to Vendors > View all Bills and Credit Memos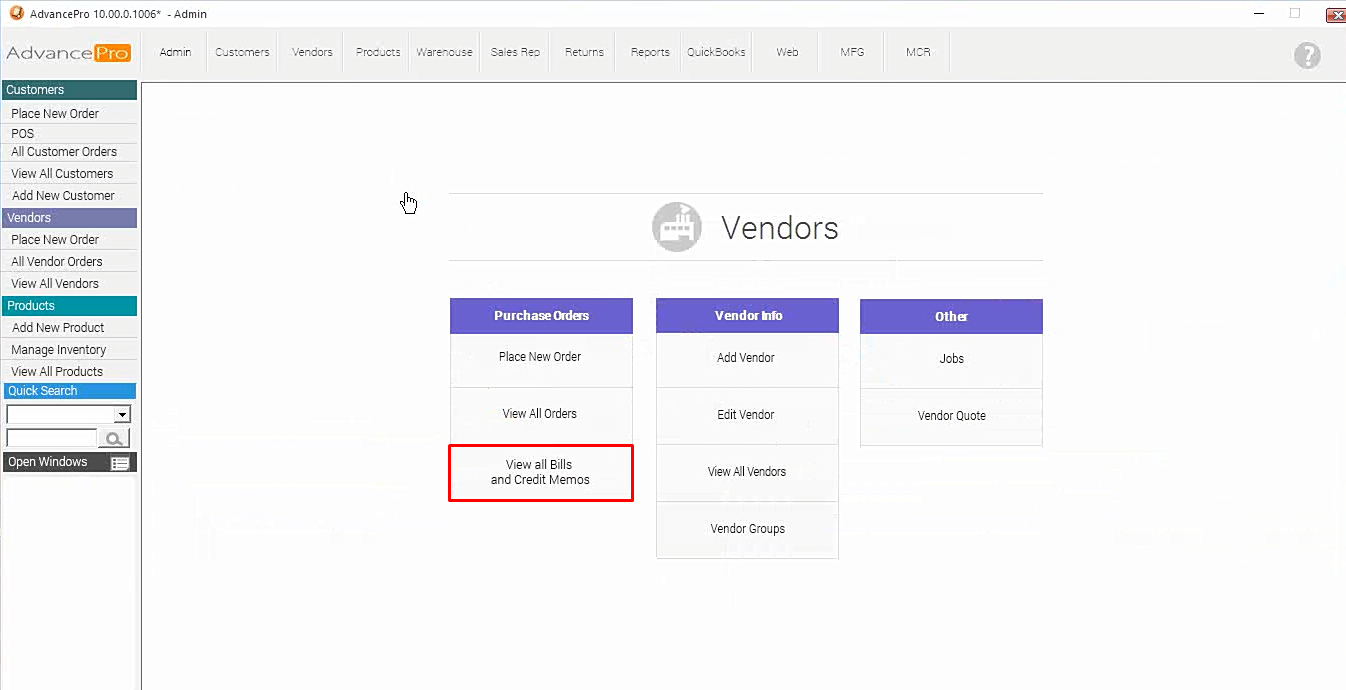 2. It will automatically have a bill number, "DS-#". Open this bill.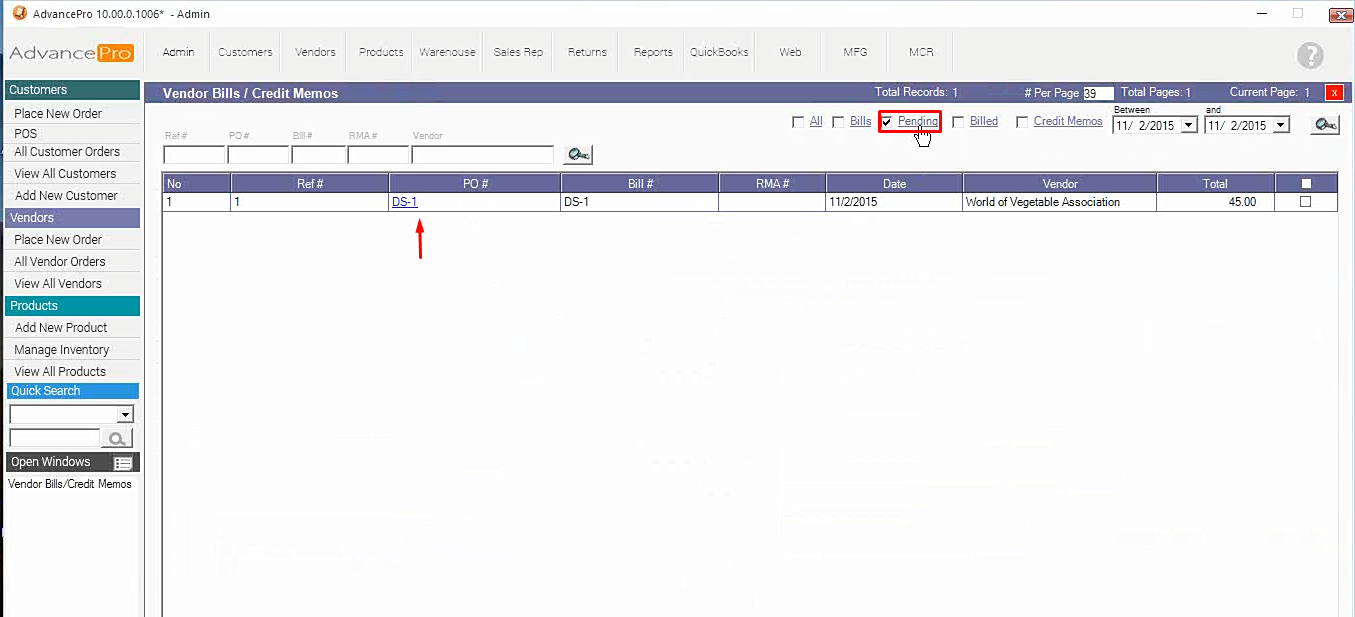 3. You will be able to modify the Vendor Bill/Ref# section if not Finalized yet.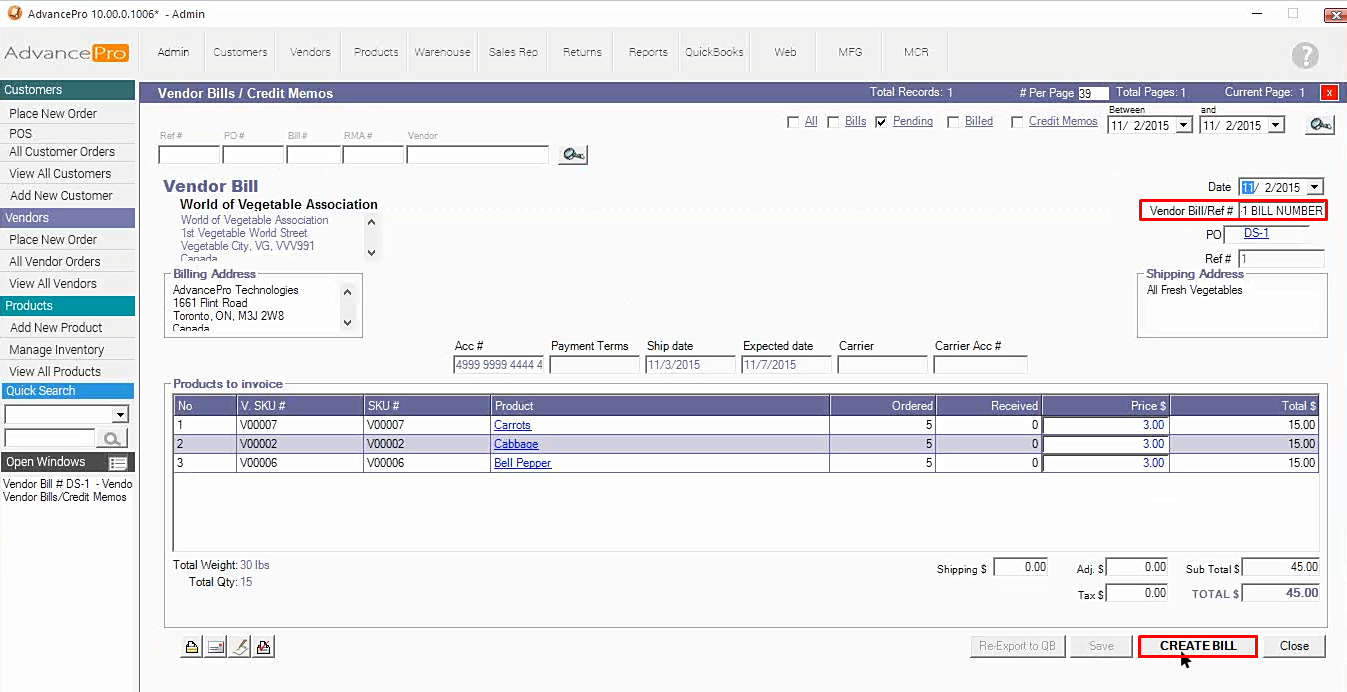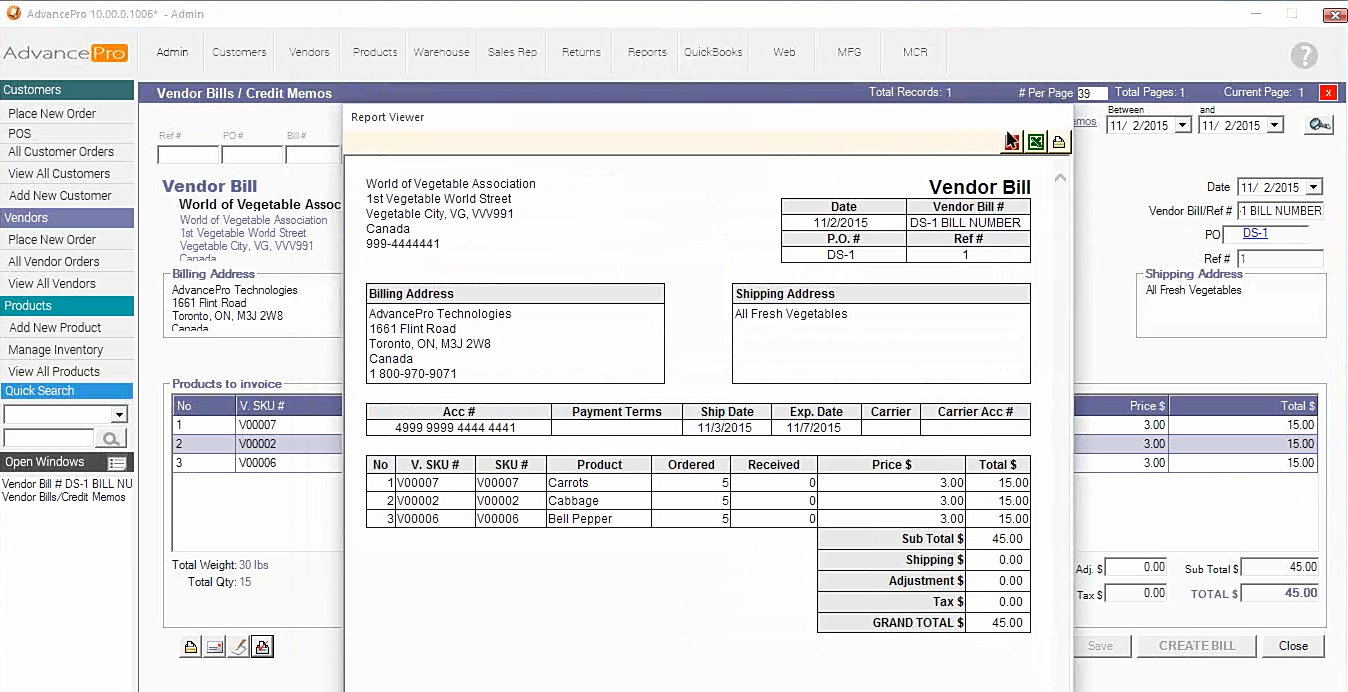 CUSTOMER INVOICE
1. Locate the Customer Invoice by going to Customers >> View All Invoices and Credit Memos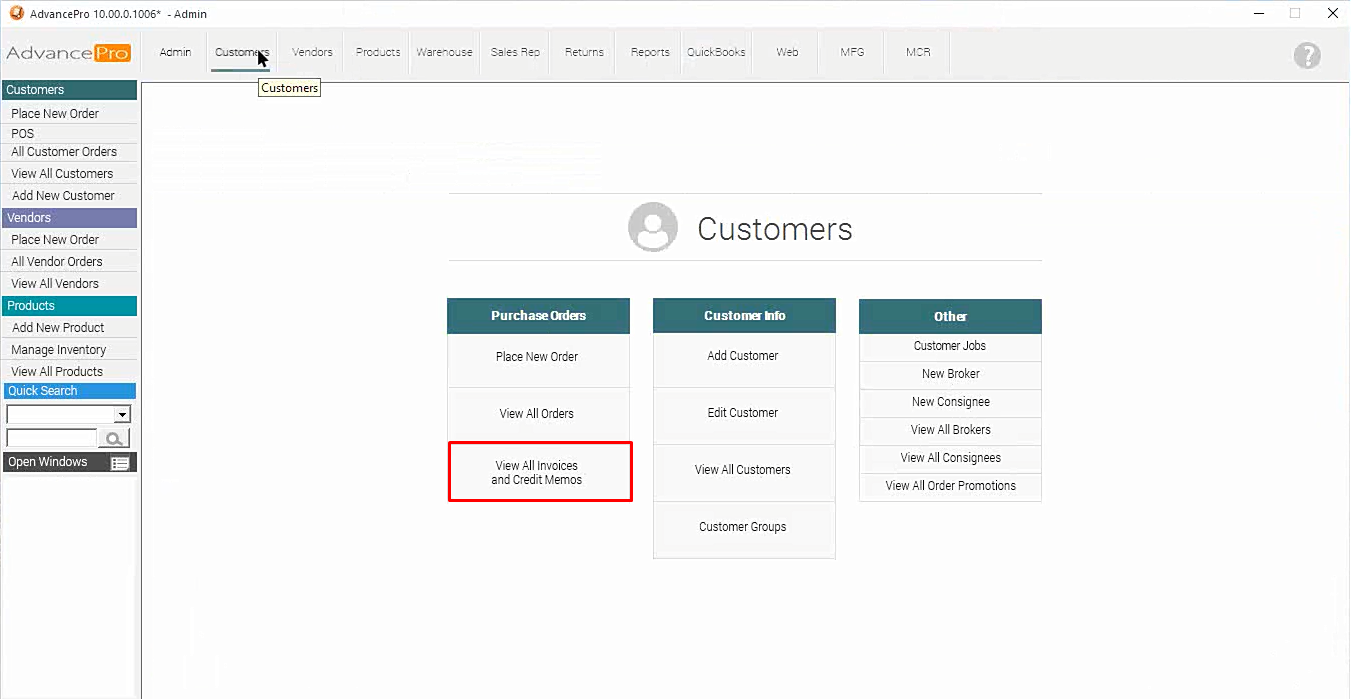 2. Find the Invoice under PENDING stage and CREATE the invoice when ready.