Promotion Code Customer Order Reports
This report will allow you to view the promotion code used for customer orders.
To see how to create and apply promotion codes/coupons on a customer order, please see the link below:
How to Apply Promo Codes or Coupons on a Customer Order
To view the Promotion Code Customer Order Report, go to Reports switchboard > Additional Reports
A window for the options will show according to what you need:
1. Date Range
2. Promotion Code
3. Customer Order Status
4. PO#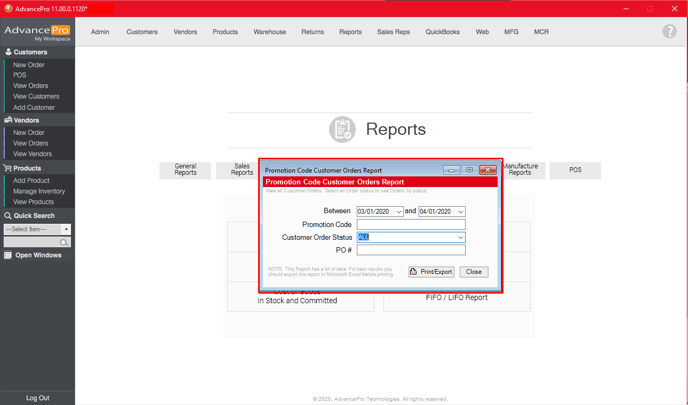 Once all options are set, click Print/Export.
Sample Report:

The report will show the following:
- purchase order number
- order reference number
- order date
- product name
- product quantity
- original price
- discount amount
- discounted price
- discounted subtotal per product
- promotion code