POS Daily Journal Summary Reports
This report will allow you to view daily POS sales for all warehouses and registers.
To set up the POS module, please see the links for the instructions below:
To view the report, please go to Reports switchboard > POS > Daily Journal Summary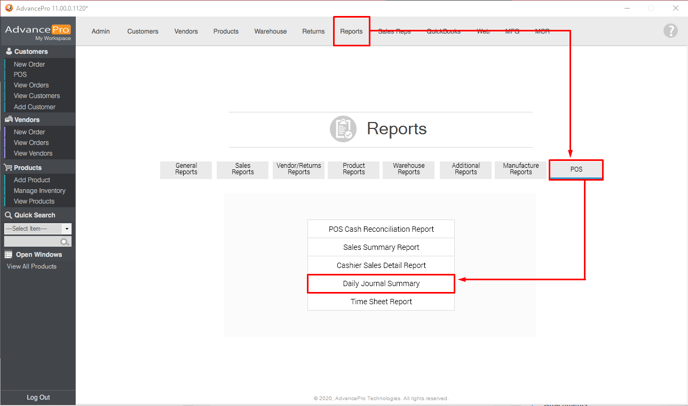 You can modify the date range, select specific warehouse and register name. Once all options are set, click Print/Export.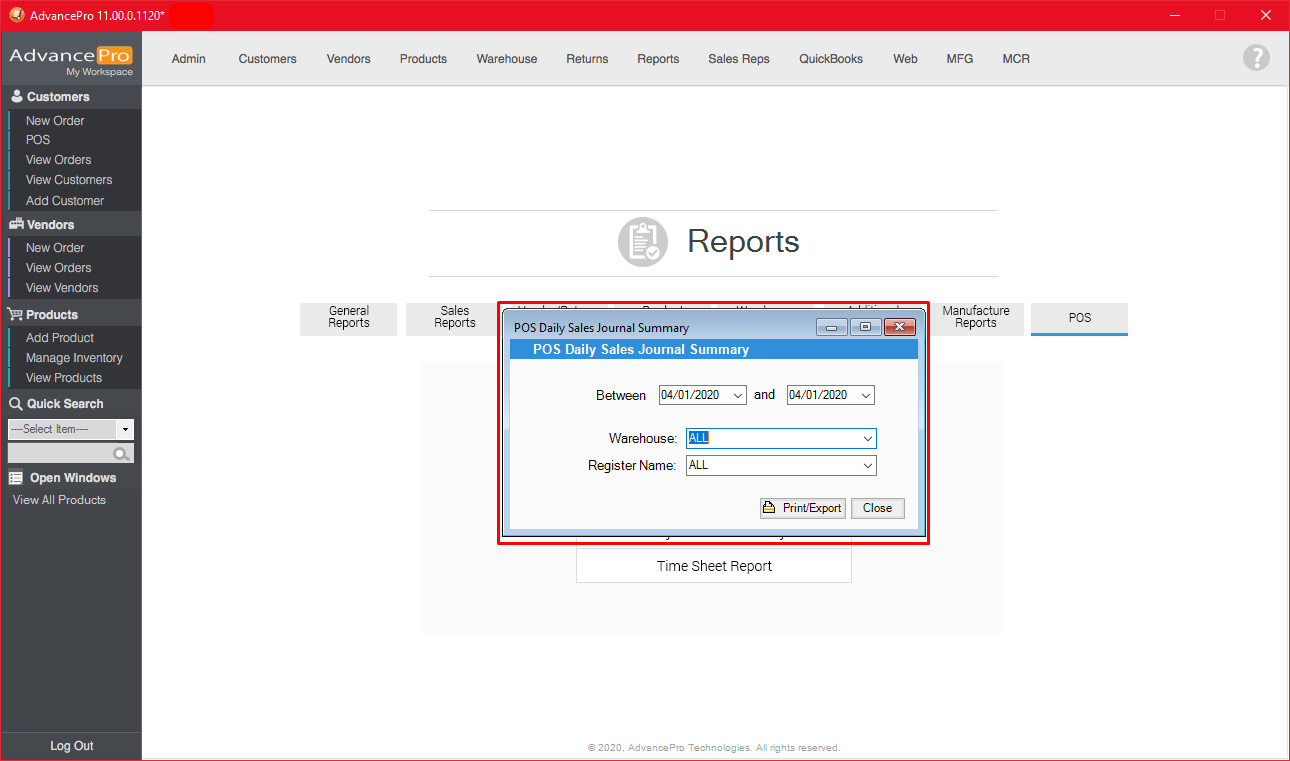 Sample report: