Credit Memo Batch Processing
AdvancePro has added the Pending Credit Memo stage to increase the security and assurance for the Customer Returns process, and the batch processing feature will help in Credit Memo creation considerably faster.
• To Activate this Feature, you need to enable Finalize Credit Memo (View All) in Site Settings.
Go to Admin > Site Settings > Additional Settings > Finalize Credit Memo (View All)
1. Go to Returns and create a Customer Return.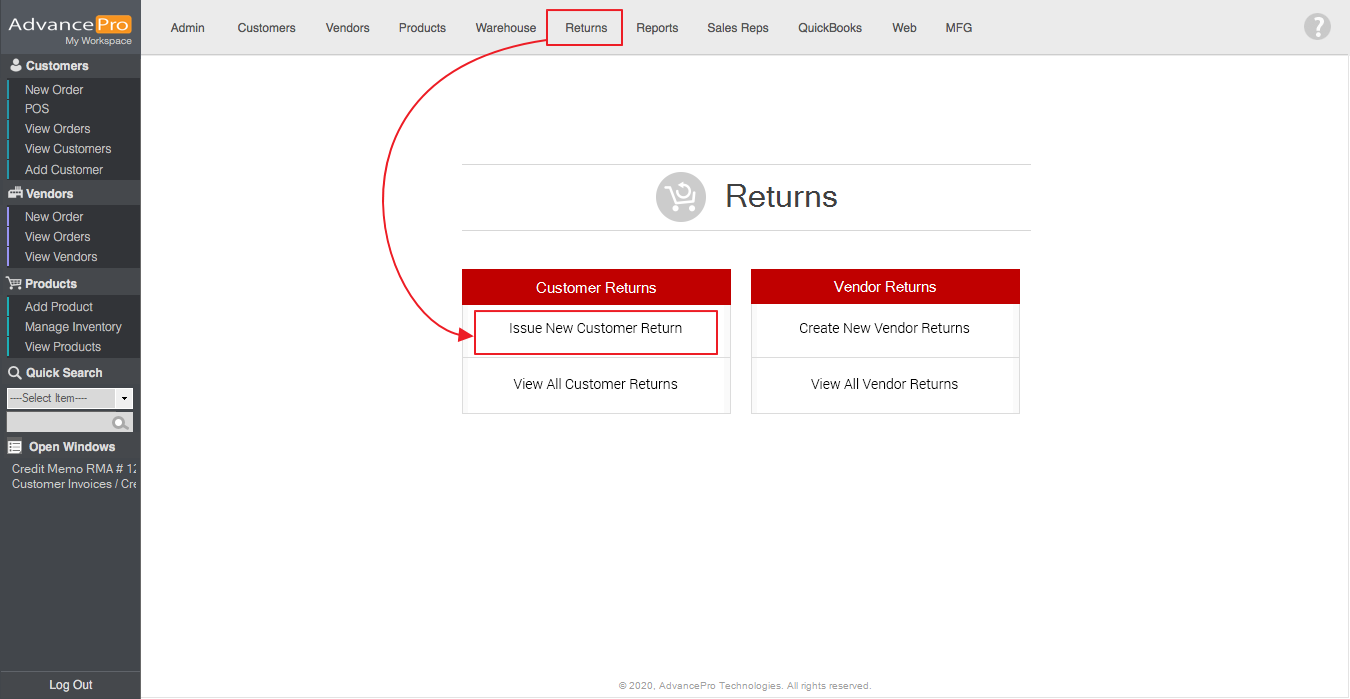 NOTE: to learn more on how to Issue Customer Returns, click here.
2. After Issuing Customer Returns, a new "Pending Credit Memo" will be created. Go to Customers > View All Invoices And Credit Memos.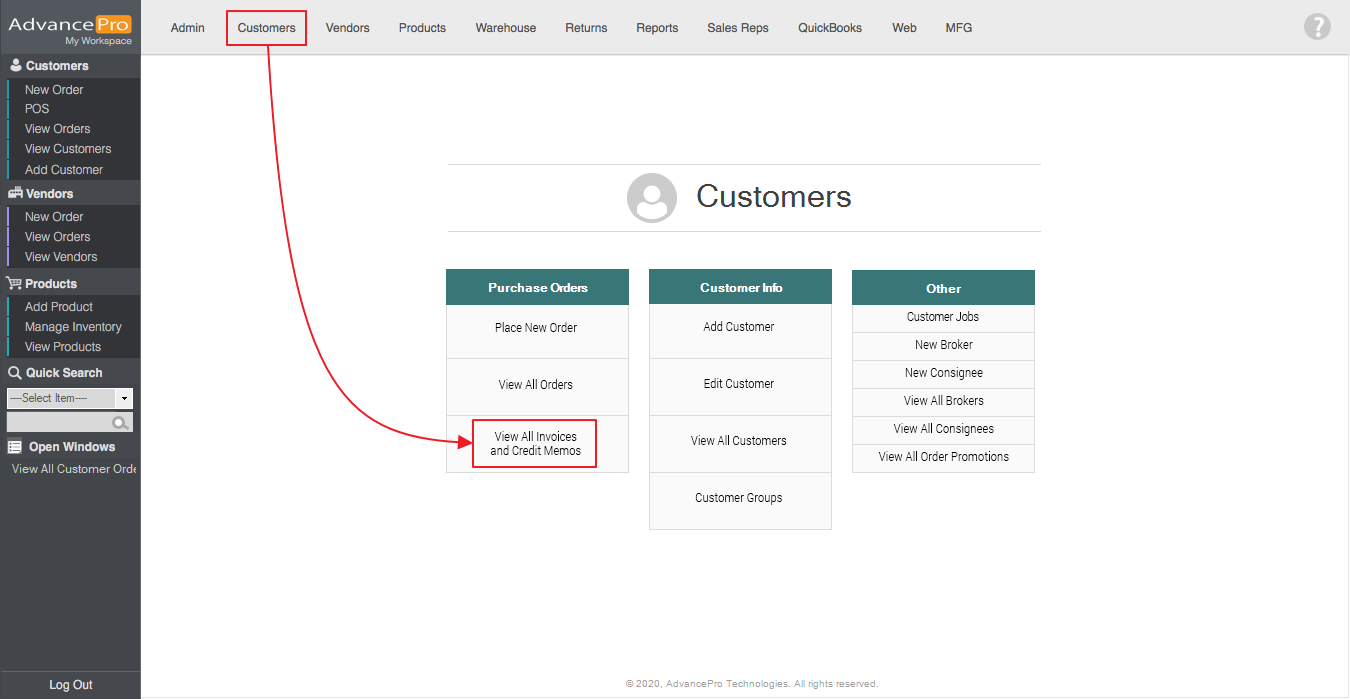 3. Select Pending Credit Memo, and check the box of the transaction you want to select and click the Create Memo button.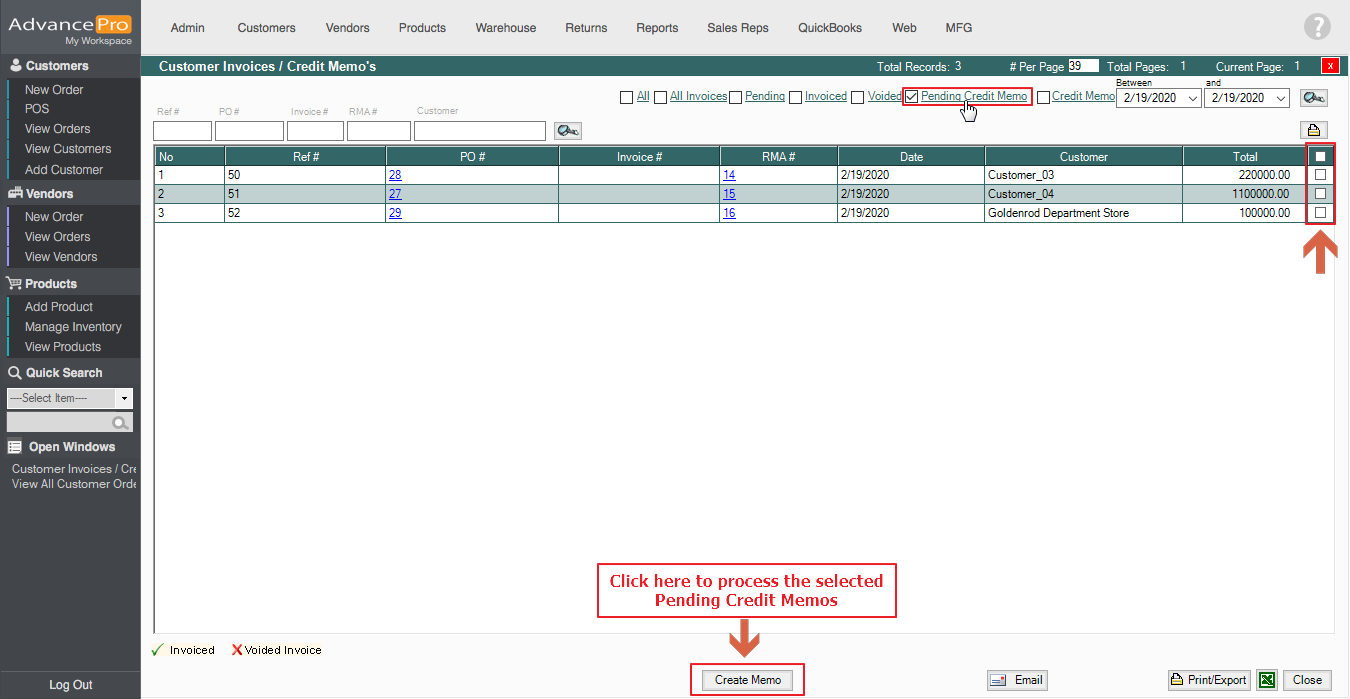 4. After processing, you will see the finalized memos under Credit Memo.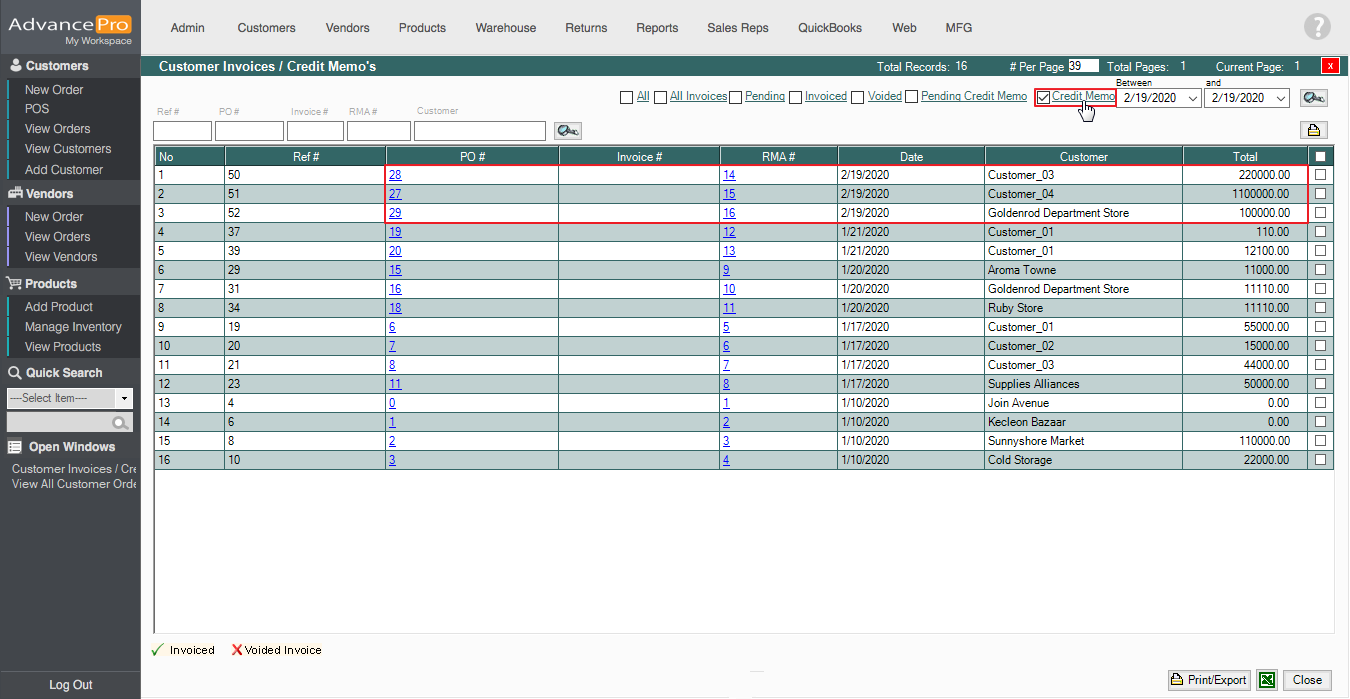 Demo Video