Warehouse Transfer Orders
Warehouse Transfer Orders
1. In Products>Manage Inventory>Select a Warehouse>Multiple Transfer (
)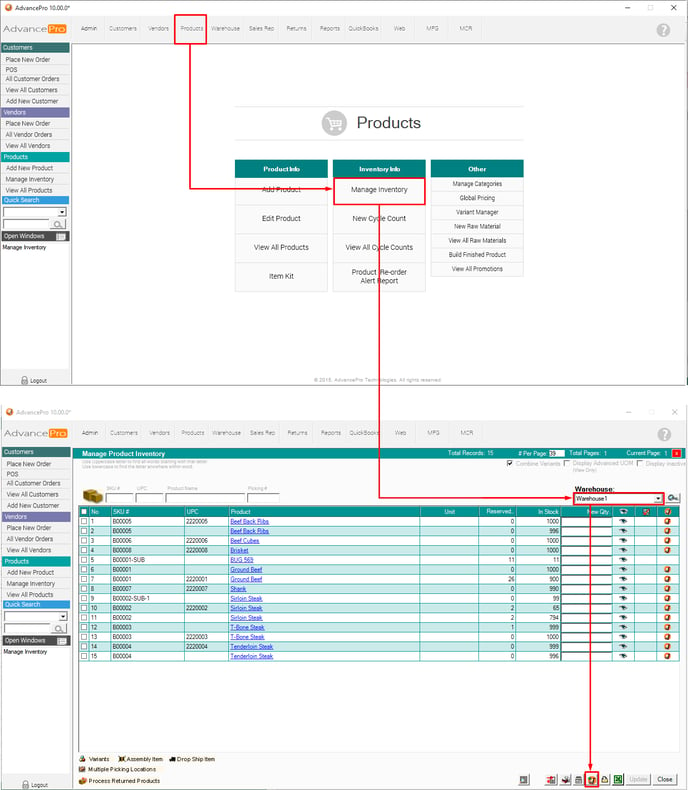 a. A field called "Transfer Order #" (TO#) has been added. This field will be automatically populated, similar to CPO and VPO numbers. This field is editable meaning the auto-generated number can be overwritten.
b. The reference number for each transfer order should be shown.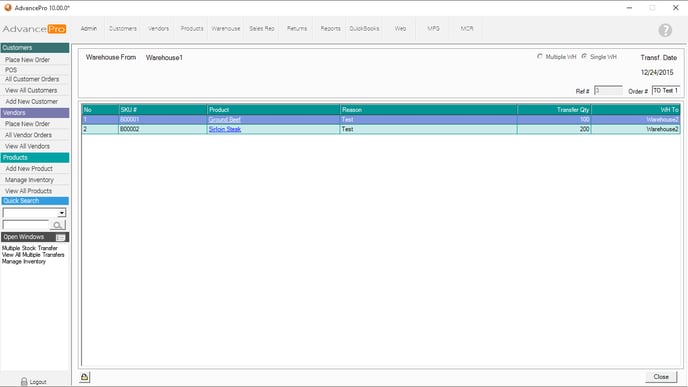 2. Access the View All Multiple Transfer/Adjustment screen from the Manage inventory screen by clicking
,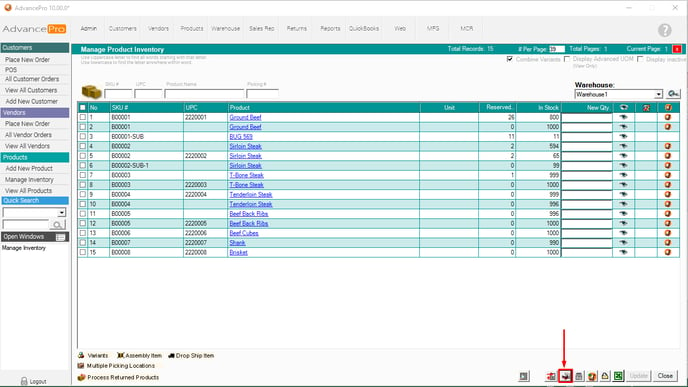 Or access the screen from Warehouse>View Multiple Transfer History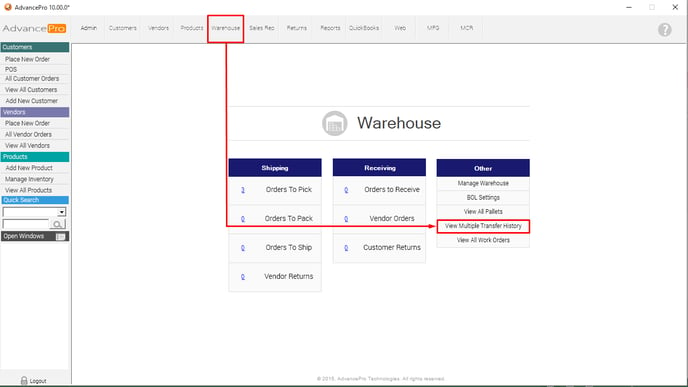 a. These columns have been added to this screen:
i. No
ii. Qty Adj./Mult. Transfer Ref #
iii. TO# (If the record is an adjustment, leave blank)
iv. User (replace the word Admin)
v. Date
b. A search field for Transfer Order # has been added.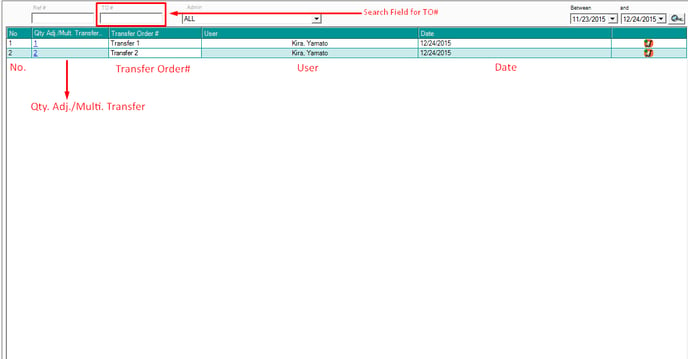 3. In Admin>site settings> General Settings, you can set the Transfer Order Starting #