Vendor Orders for Out of Stock Components
How to create/process a vendor order for products that are out of stock.
1. Go to the "Vendors" switchboard and click on "Place New Order".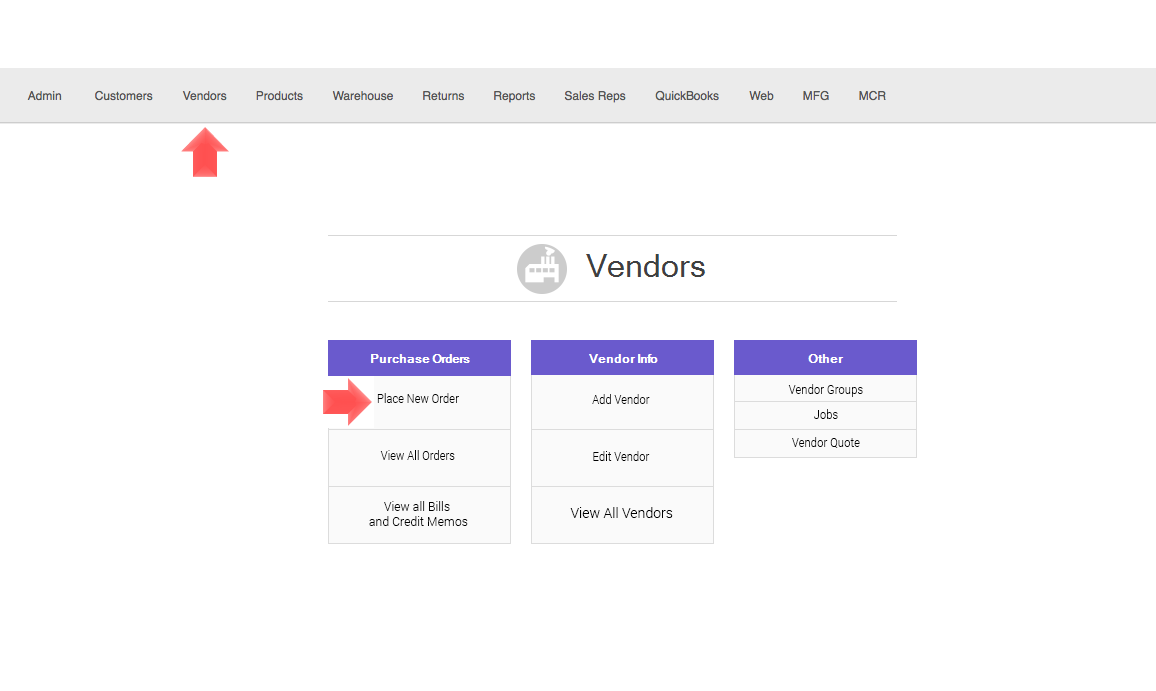 2. On the dropdown for "Select Vendor", find the vendor of the product that is out of stock. You can also select which warehouse to ship the order (If you have multiple warehouses). The PO# will auto-populate, then click "PROCEED".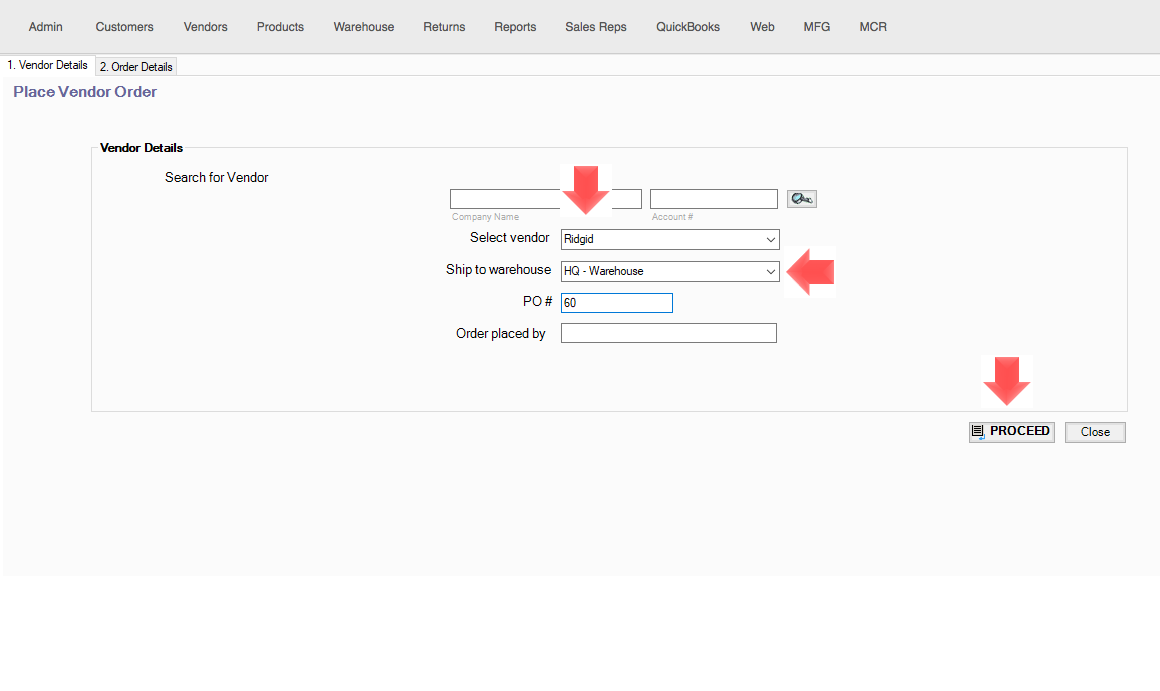 3.Search for the product, enter the SKU# or click on the search icon. A Product Selector window will pop-up where you can select the product(s) and enter the Order Qty. as shown in the image below, then click on "Add".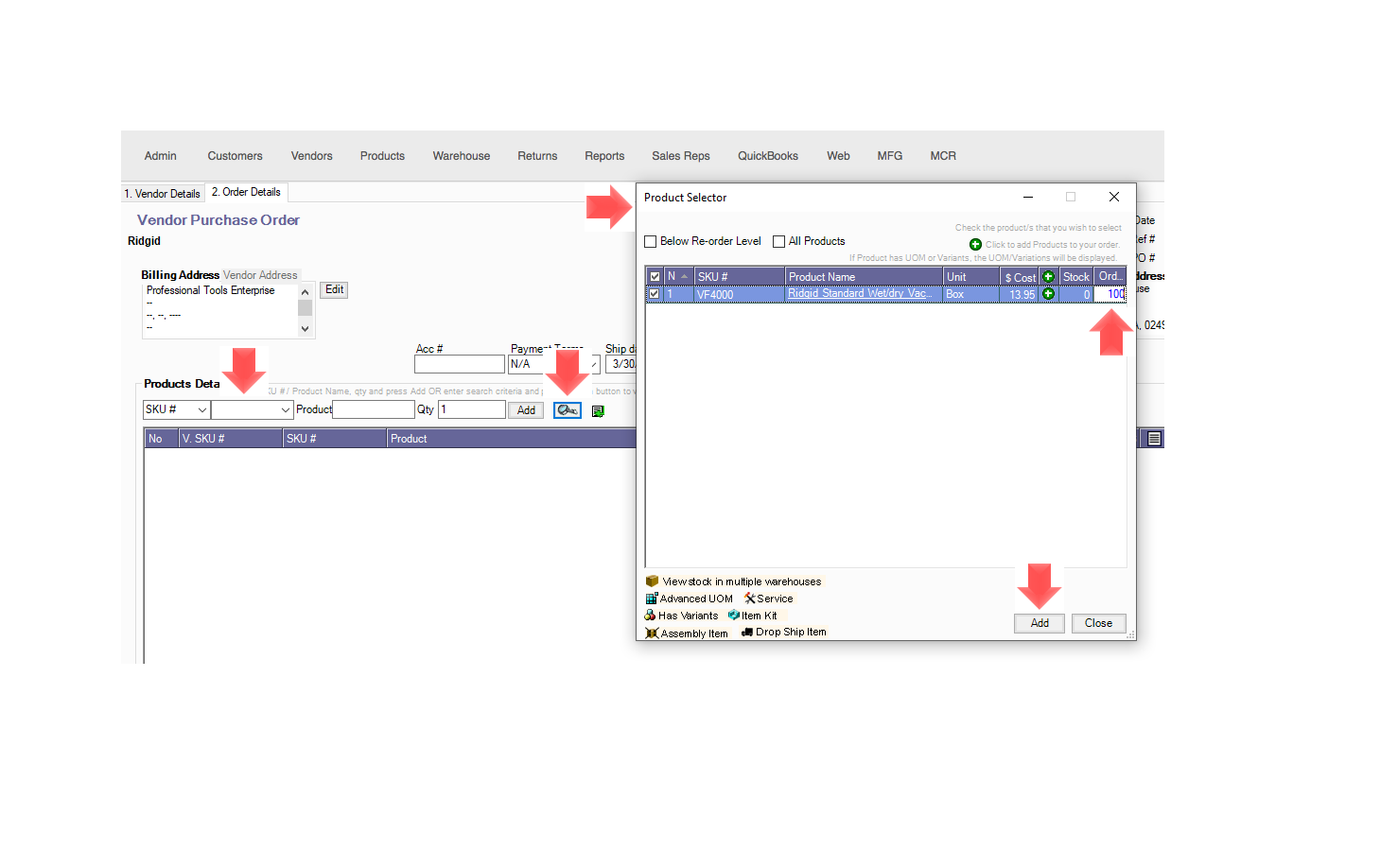 4. The next step will then be to click "Save" then "PLACE ORDER". After which a confirmation that your order has been successfully processed will pop-up.