Transfer Orders - Direct
1.
Go to
Product > Manage Inventory >
under Inventory Info Select a
Warehouse > Multiple Transfer (

)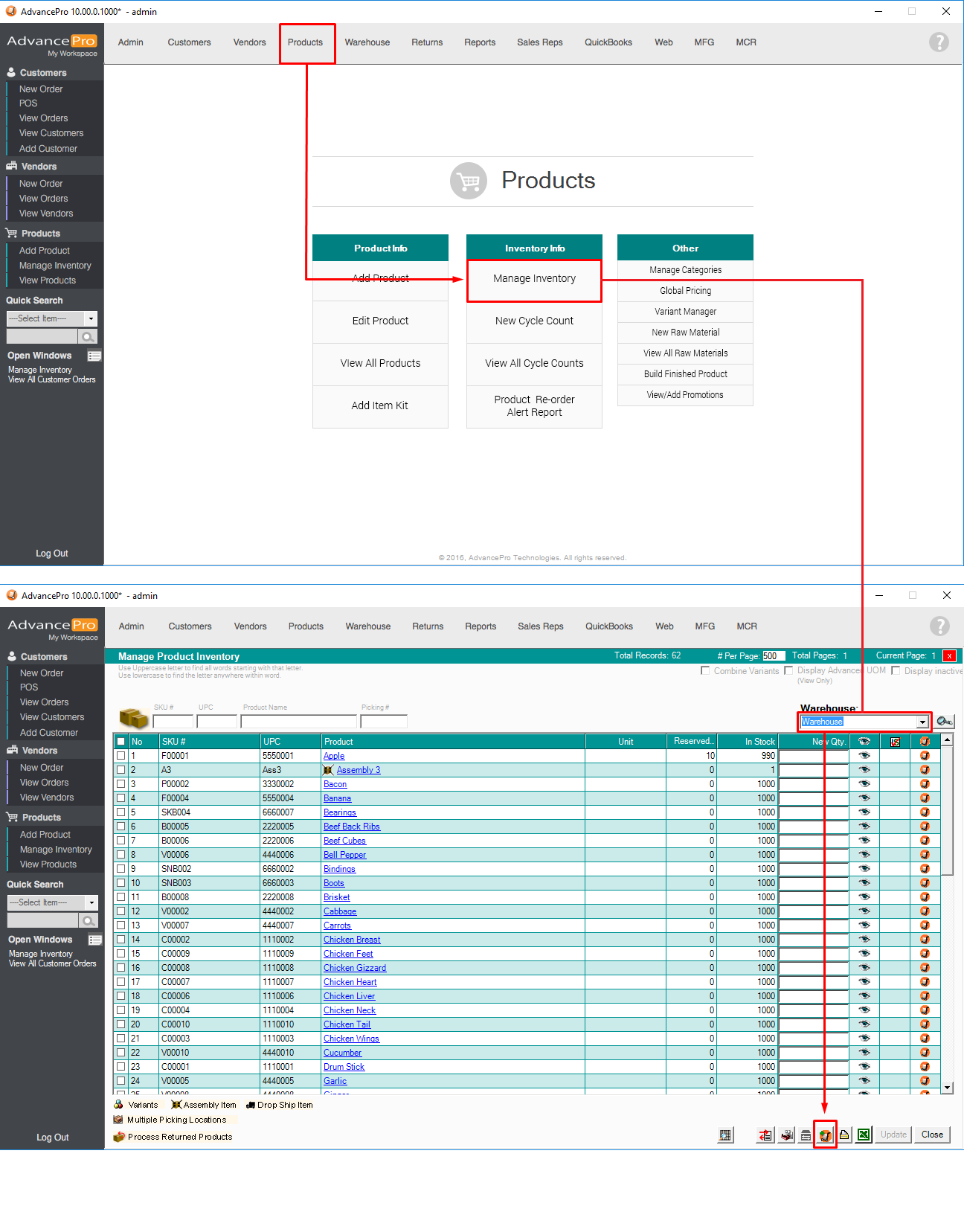 2. The Transfer Order process window will show. Select information needed for Warehouse FROM and TO. Then the Transfer Type - DIRECT.
Note: Transfer Order # is SYSTEM GENERATED and cannot be edited.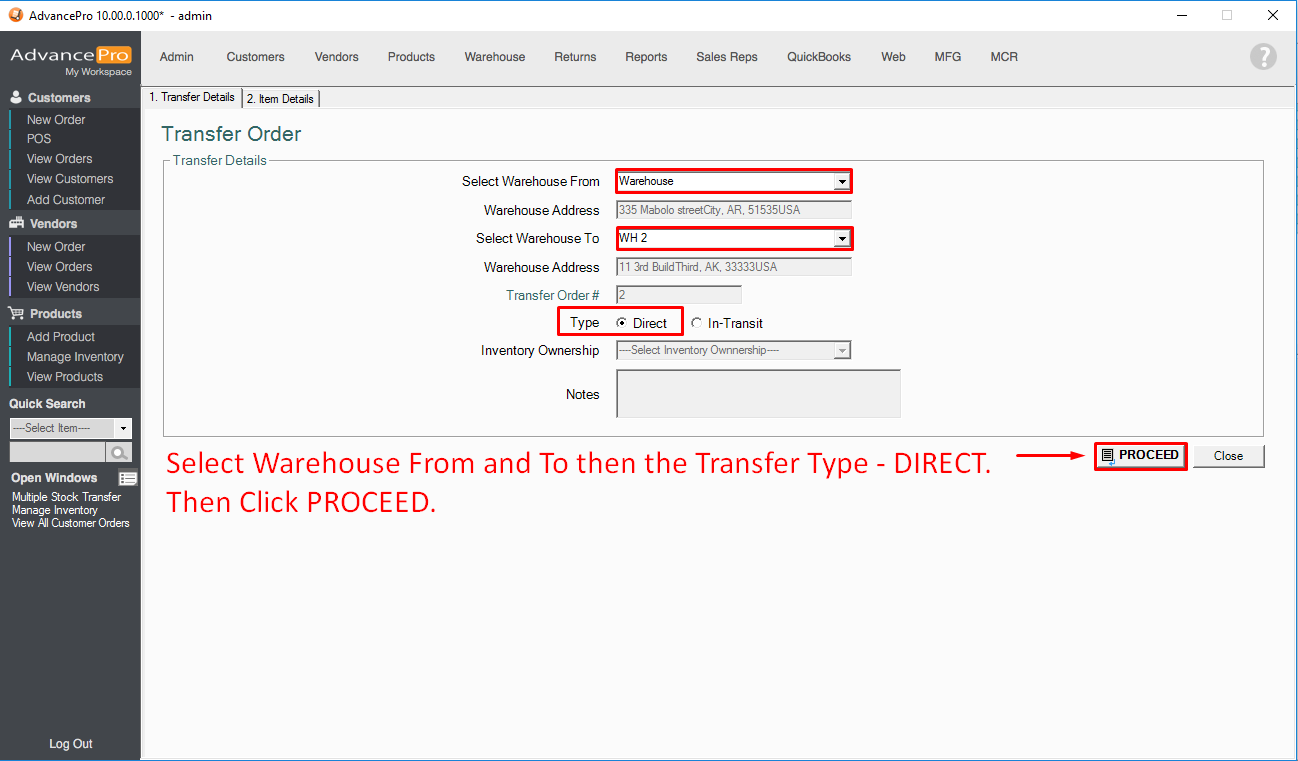 3. Fill out Item Details. Choose Single WH or Multiple WH. You select from SKU#, UPC, SN or VSKU # (Variant SKU #) to search for the items. You many also enter product name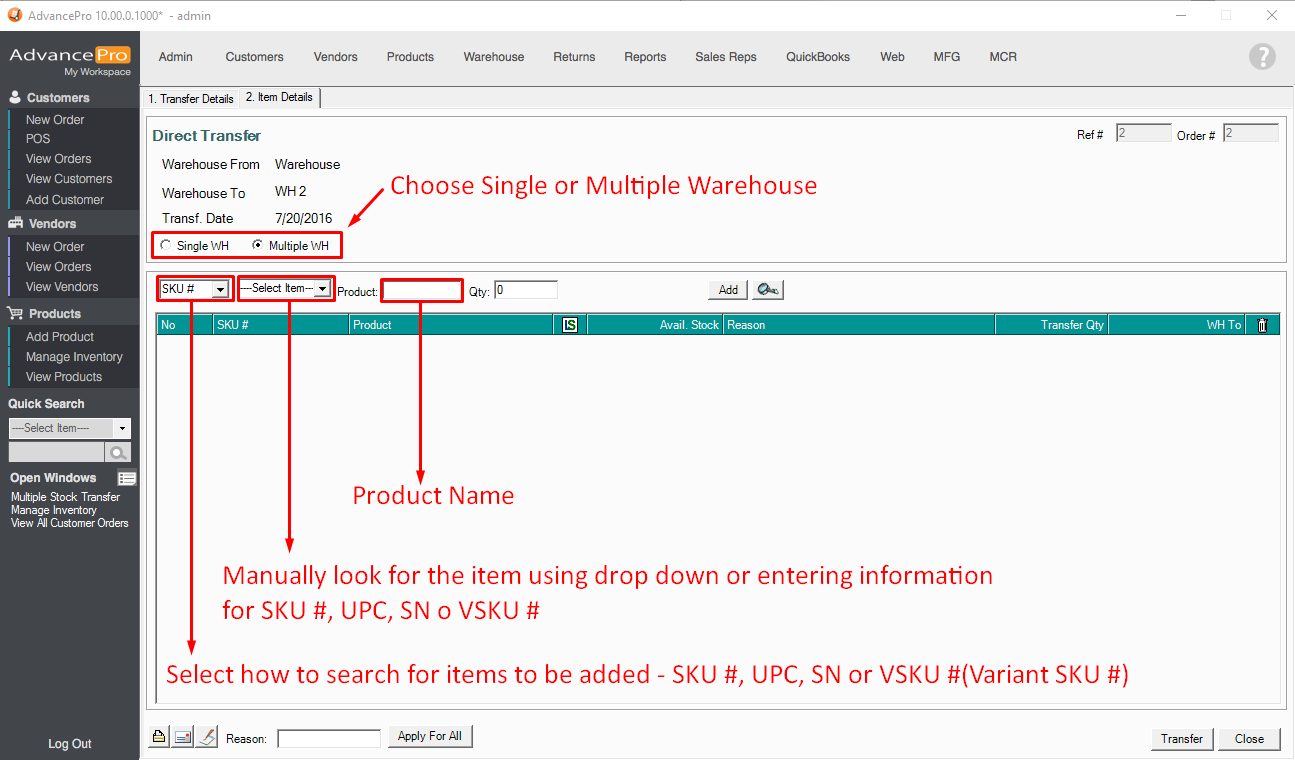 You can also click on the magnifier to search/add multiple items at the same time.

4. Select warehouse (WH To) for each item to where those will be transferred to. Place the reason for transfer. You may also assign Lot/Serial #.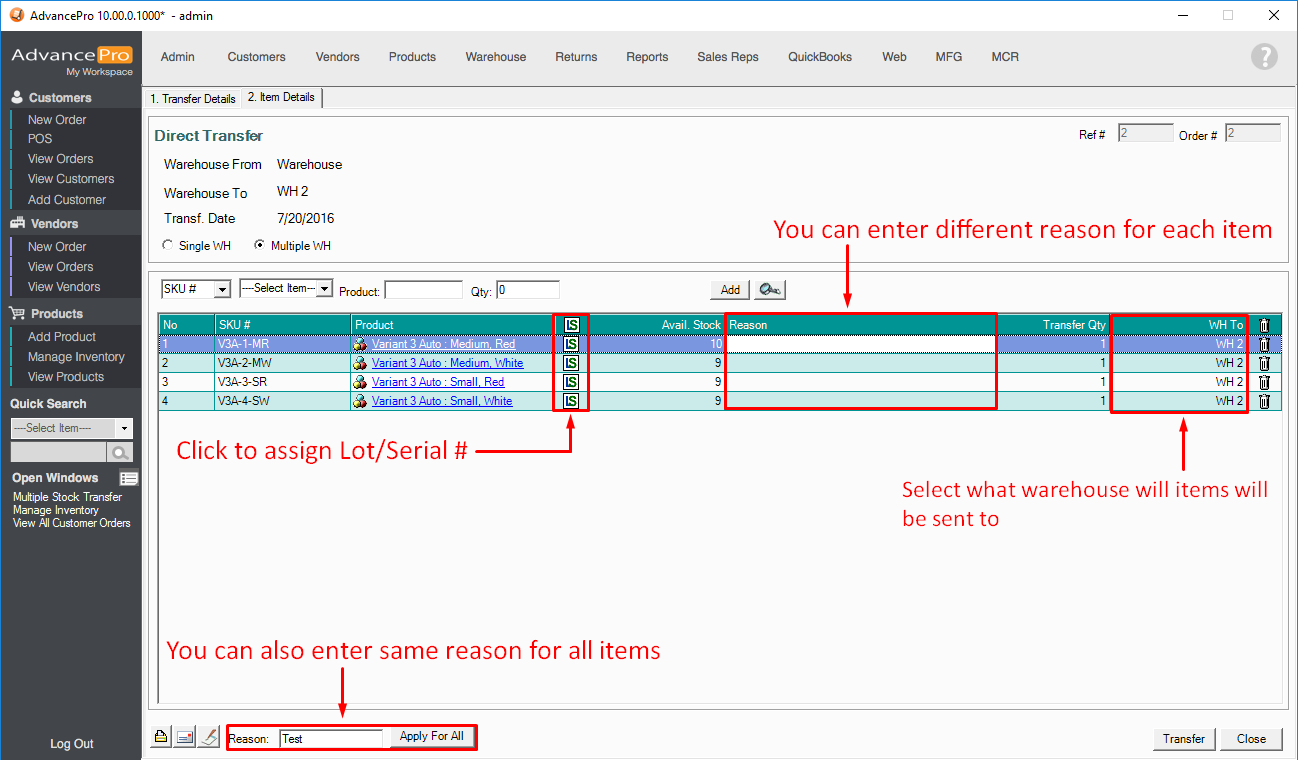 Select available Serial # by clicking on

: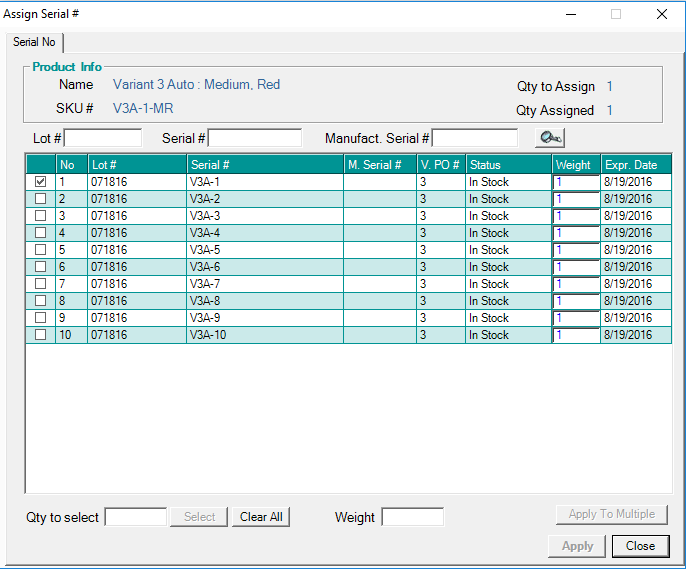 Once Lot/Serial has been assigned, you will see a check on the LS sign -


5. After providing all information has been finalized, click on TRANSFER.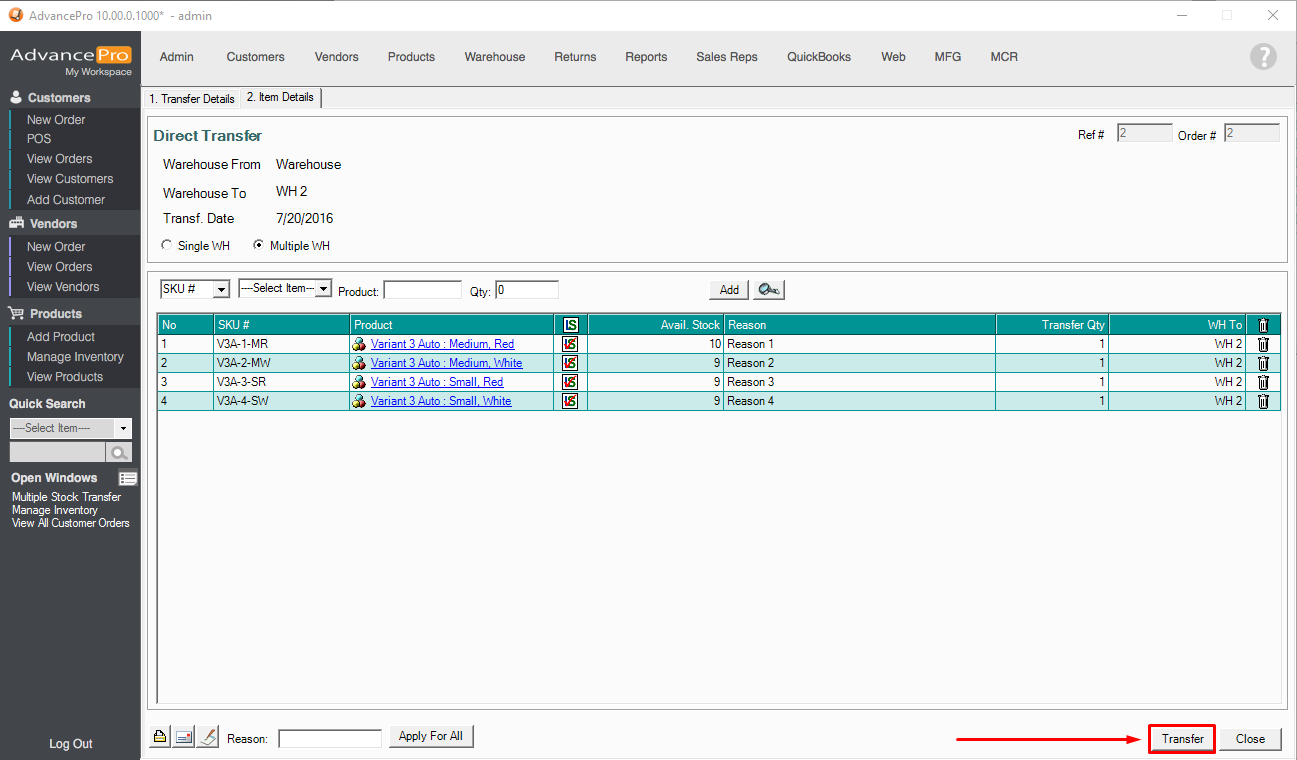 You will then receive a message for successful transfer.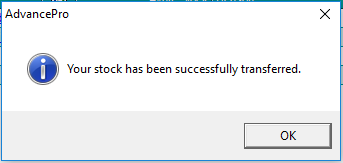 6.
You can check the transfer by going to MANAGE PRODUCT INVENTORY window. Click on the EYE

. You can check Detailed or Chronological tabs.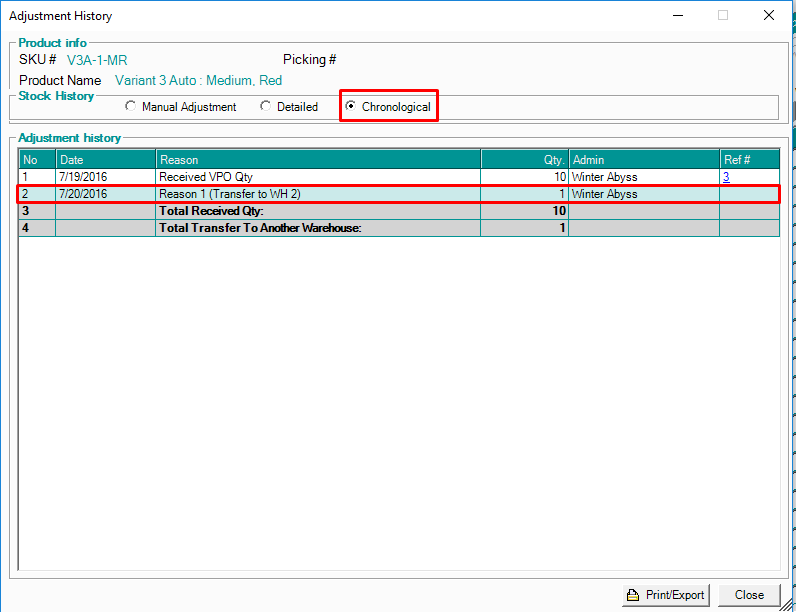 7.
You can view all transfers by clicking on the button

below on MANAGE PRODUCT INVENTORY screen.
You can also view Multiple Transfer History by going to Warehouse > under Other select VIEW MULTIPLE TRANSFER HISTORY.