NOTE: Before you export, secure a backup for AP and QB, and make sure you select the correct option highlighted on the image below.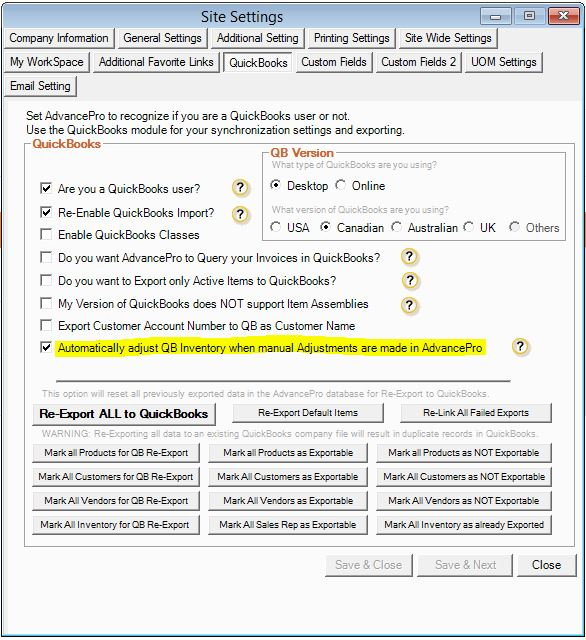 [ ] Automatically adjust QB Inventory when manual adjustments are made in AdvancePro.
If you check this, AP and QB will compare the quantities and make the necessary adjustments in order to make both inventory on AP and QB identical
Example: Product ABC; AP Stock = 5; QB Stock = 7
- After the sync, QB will make necessary adjustments to make the QB Stock follow the value of AP Stock.
- [-2] on Product ABC on QB, QB Stock = 5
If you uncheck this, AP and QB will not compare the quantities. Instead, AP will export any adjustment to QB regardless of the stock quantity.
Example: Product ABC; AP Stock = 5; QB Stock = 7
You have updated the AP Stock to 8 for Product ABC
- [+3] Adjustment has been made on AP
- After the sync, QB will take any adjustment from AP and add that to QB
- [+3] Adjustment to the existing 7 stock on QB, QB Stock = 10