Separate EMAIL templates
Setup email templates in AdvancePro for order, invoices, bills, etc.
1. ADMIN>>SITE SETTINGS>>EMAIL SETTINGS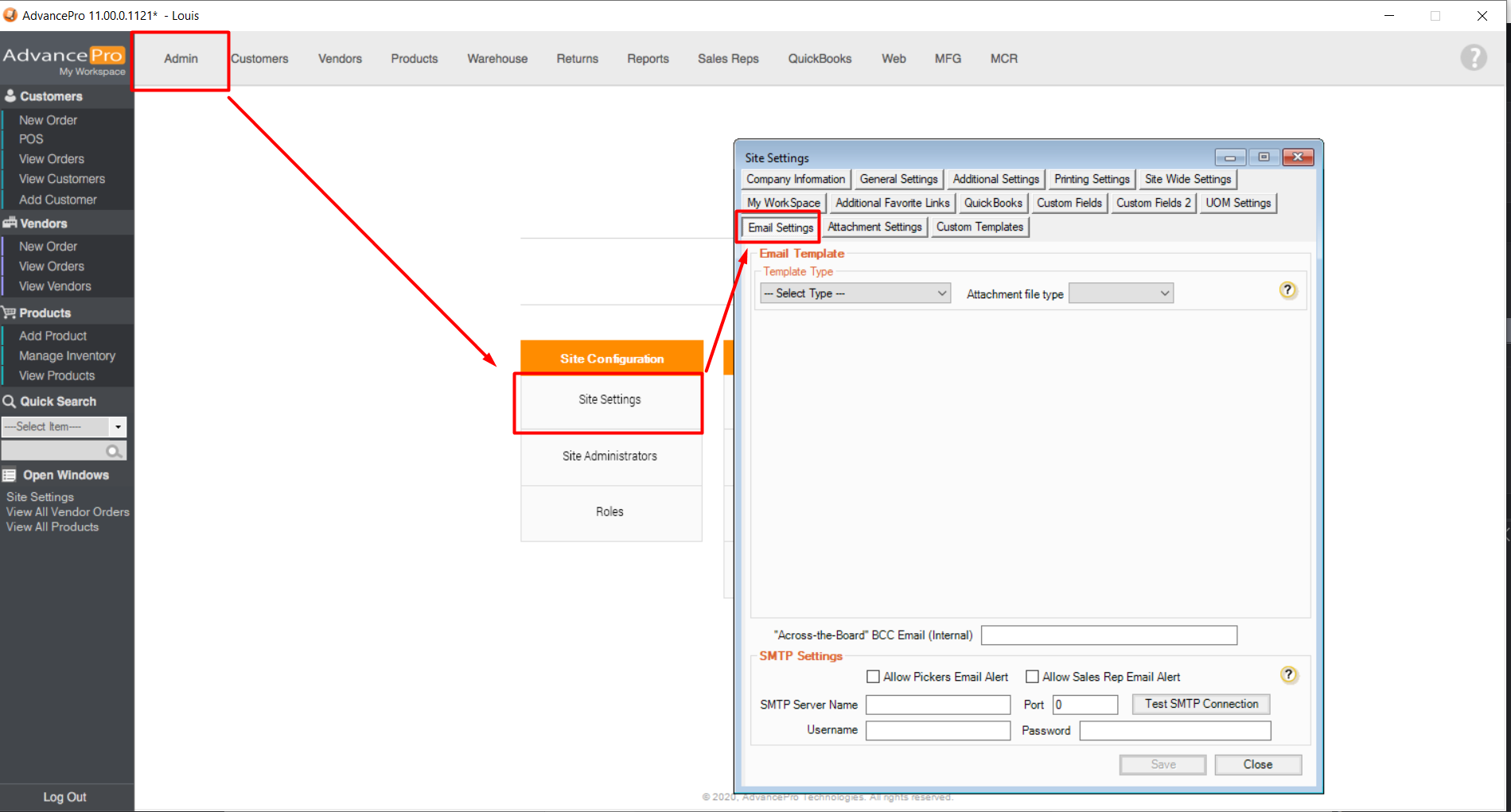 2. Select the template you to setup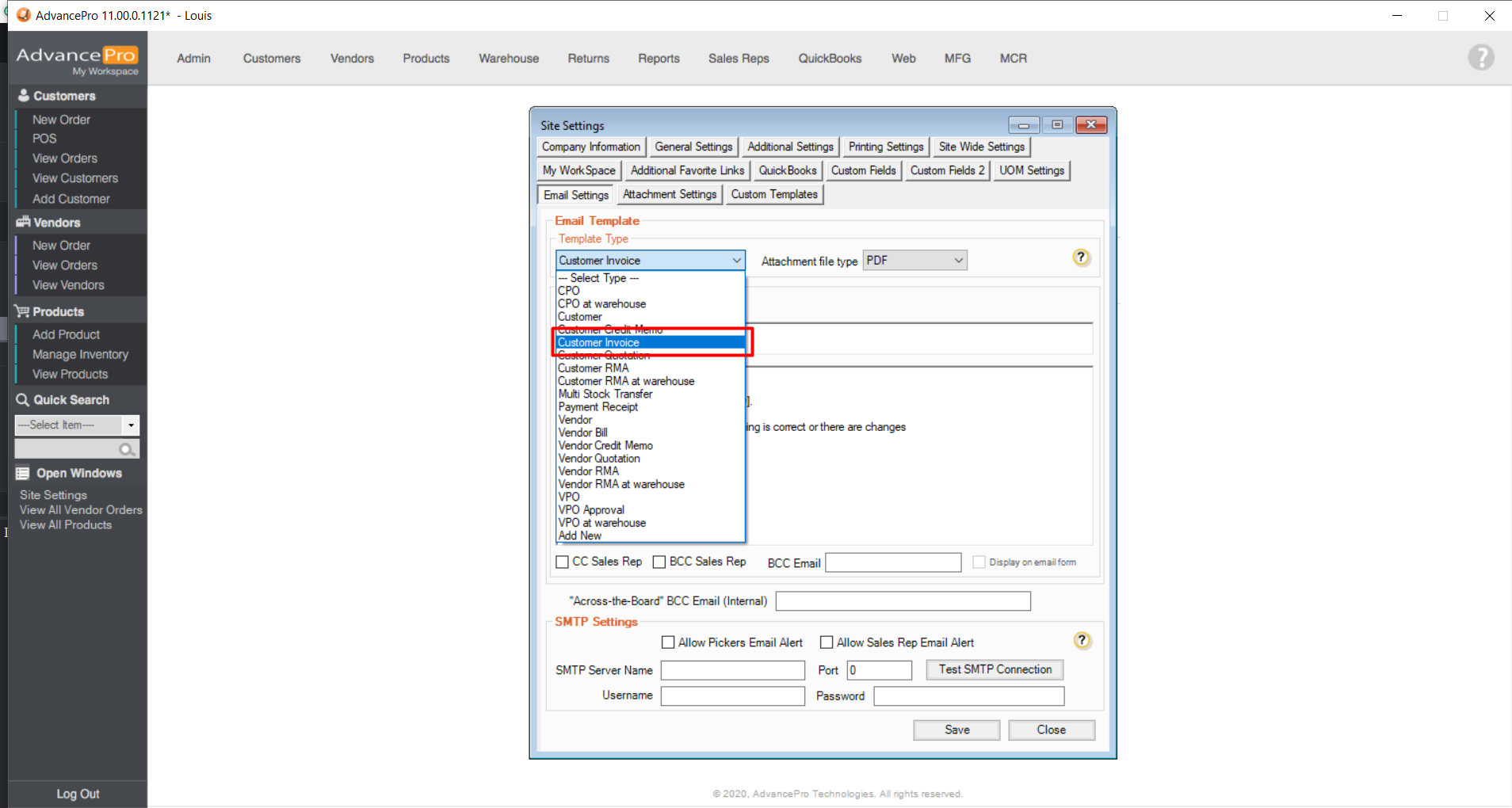 3. Enter the default subject and default message. In this example, it will be for Customer Invoices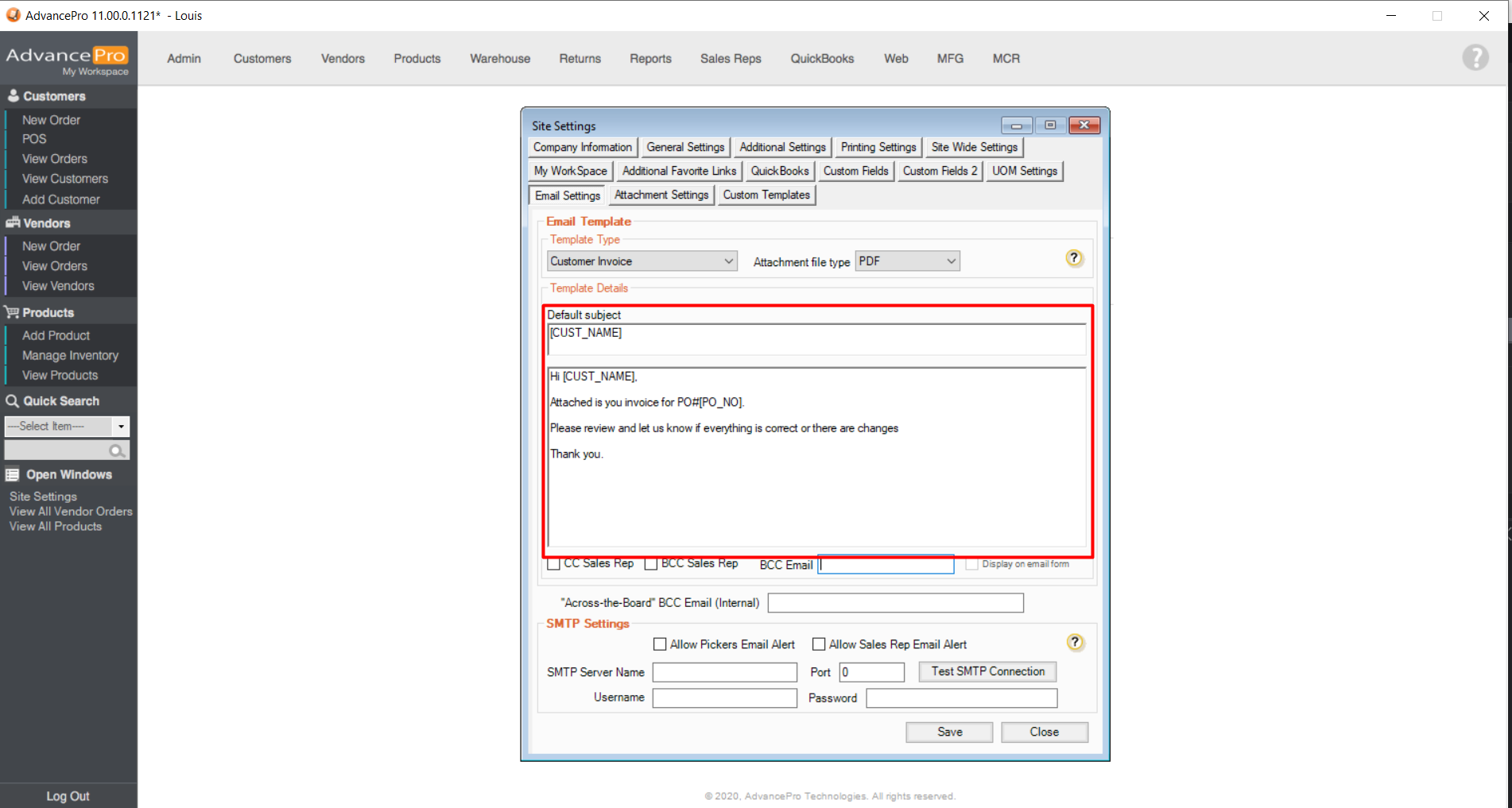 4. Hover over the "?" icon to see the different available tokens. This will pull the data from the invoice or associated order, bill, etc.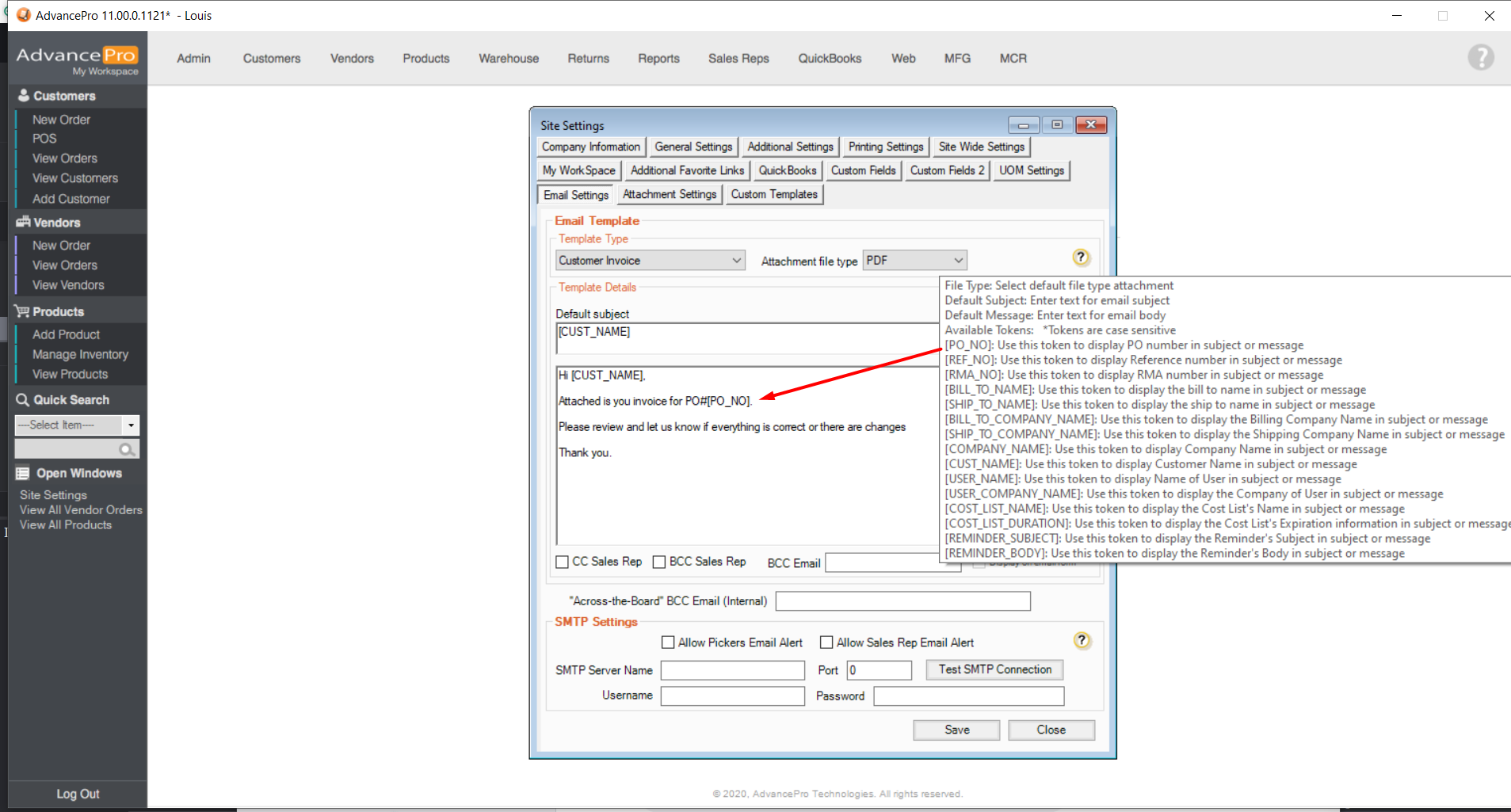 5.