Multiple Shipping Methods for Customers
AdvancePro has added a feature wherein Customers can have multiple shipping methods
How to Add Multiple Preferred Shipping Methods
1. Go to Customers > Edit Customer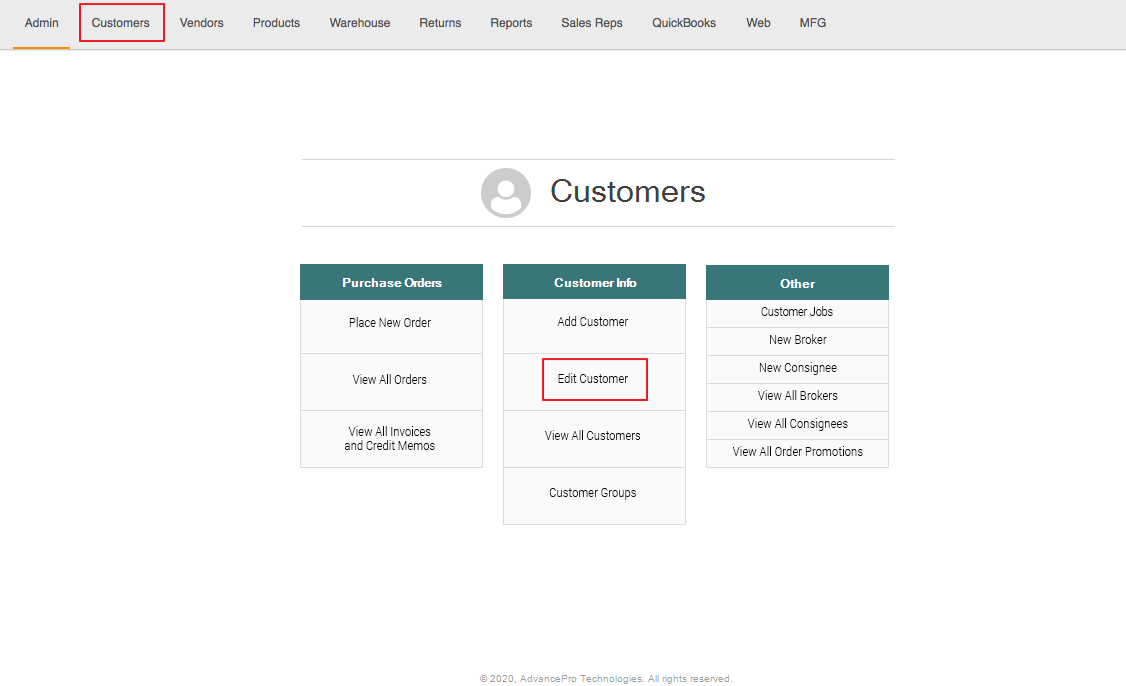 2. Select a Customer to Edit by clicking the Edit Button (

) and Navigate to the Additional Info tab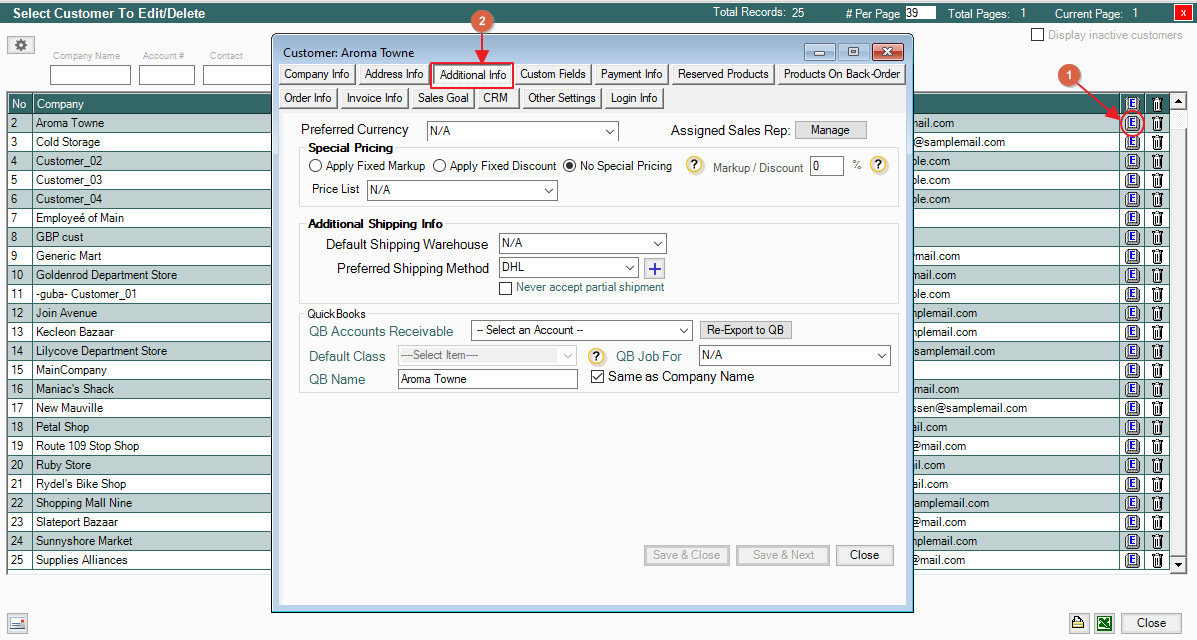 3. Click the

button to select multiple shipping methods
4. Check the Carrier Names to add as a Secondary Preferred Shipping methods.
• The selected carriers will then be shown in the drop-down list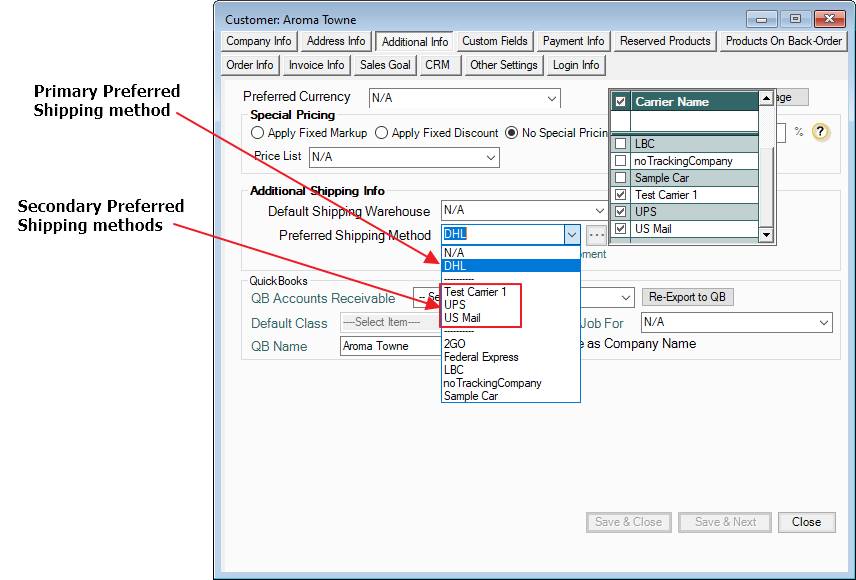 • The Shipping methods will be separated by a dashed line (---------), the primary will always be on the top section, the 2nd section are the secondary, and the 3rd are the other shipping methods.
How to change the Preferred Shipping methods
By creating a Customer Purchase Order, users will be able to change the Preferred shipping method in the Customer Shipping Address
1. Go to Customers > Place New Order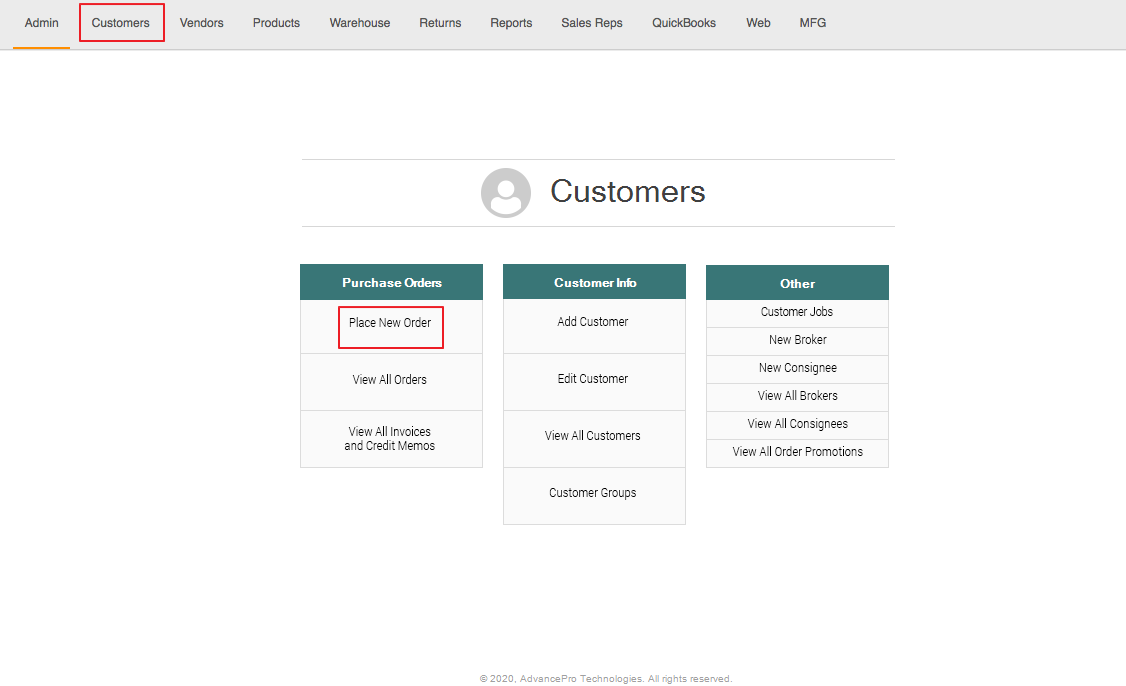 2. Select The Customer with Multiple Shipping Methods and in the Order Details, click Edit on the Customer Shipping Address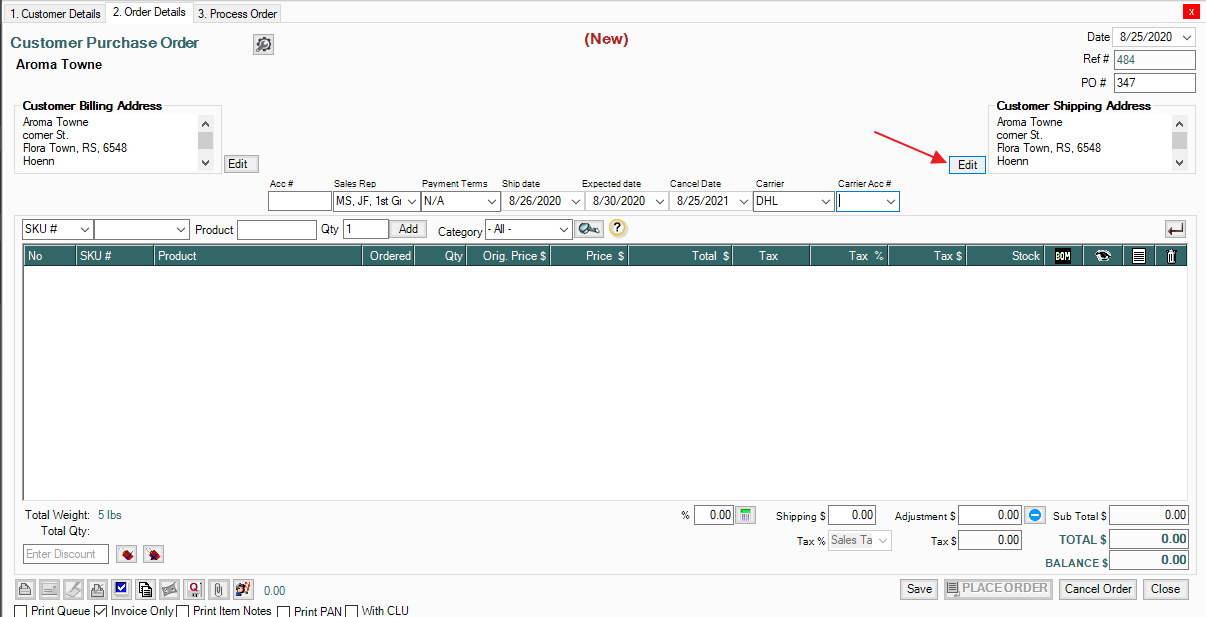 3. Click the Carrier Dropdown to select a new Shipping Method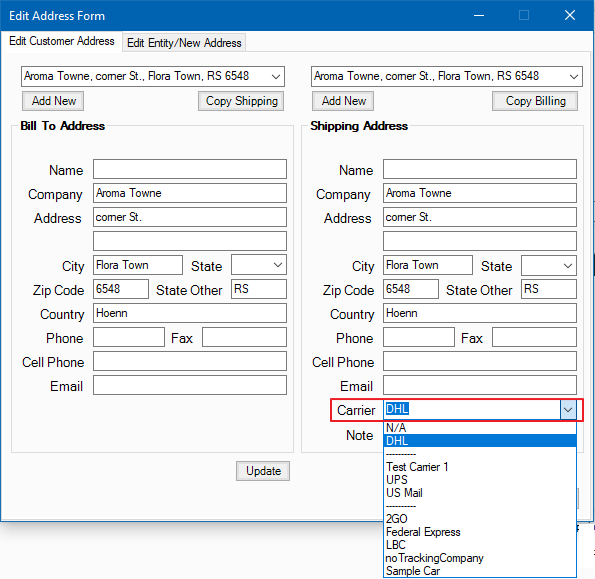 4. Click Update, then Close, and a Prompt will pop up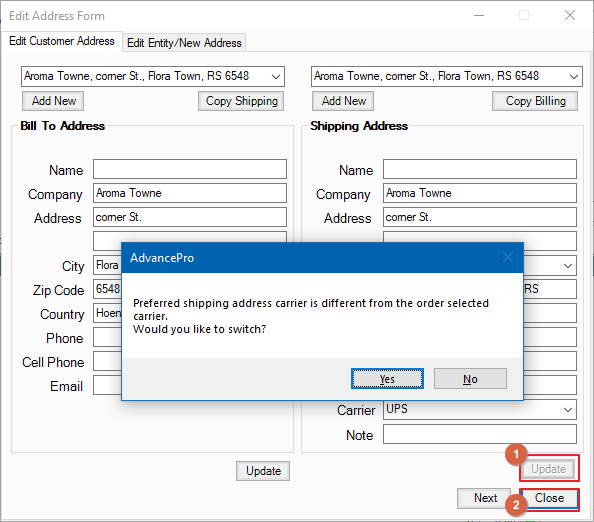 • Click Yes to switch the Order carrier