MULTIPLE ADDRESS EXPORT FOR CUSTOMERS
To use this feature you need to create a schema for exporting customers and all of the addresses for each.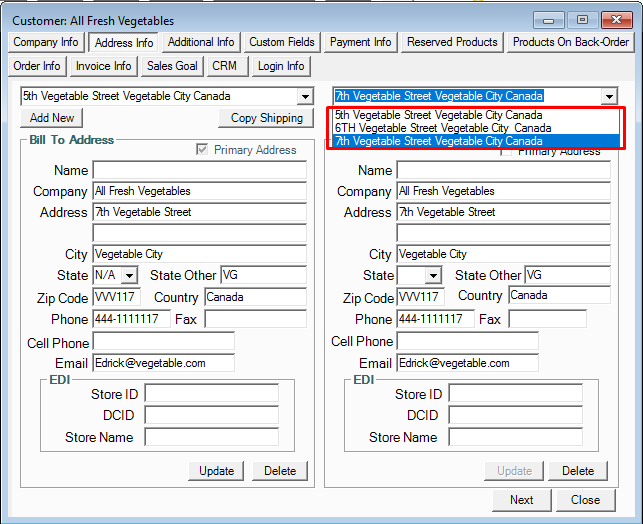 First go to Admin Switchboard >> Excel Import/Export tab >> Click Export Customers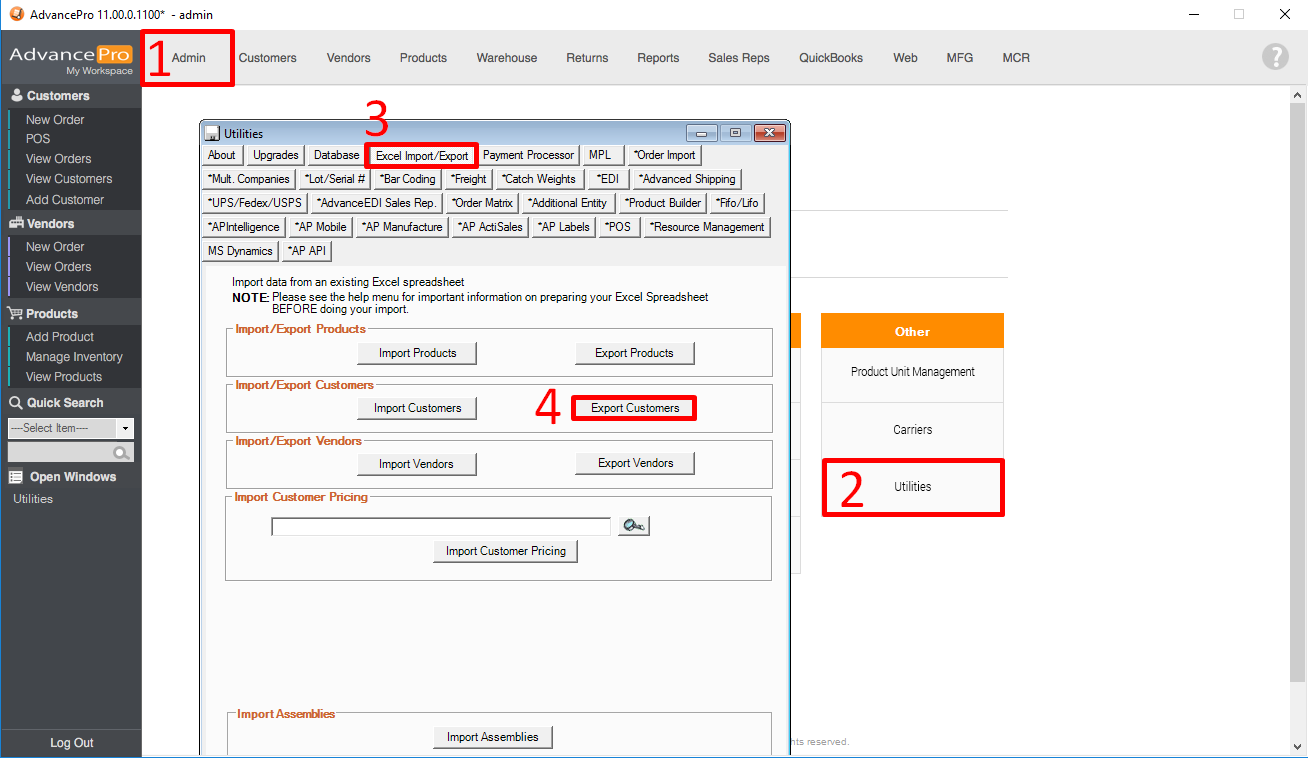 Next, Customers Export screen will show.
Select Create Schema
Note: COMPANY_NAME is already checked
To enable box for Multiple Address you can click on all options EXCEPT the following:
ACCOUNT_NO
FEDERAL_TAX_ID
RESELLER_NUMBER
CUSTOMER_FIELD_1
CUSTOMER_FIELD_2
CUSTOMER_FIELD_3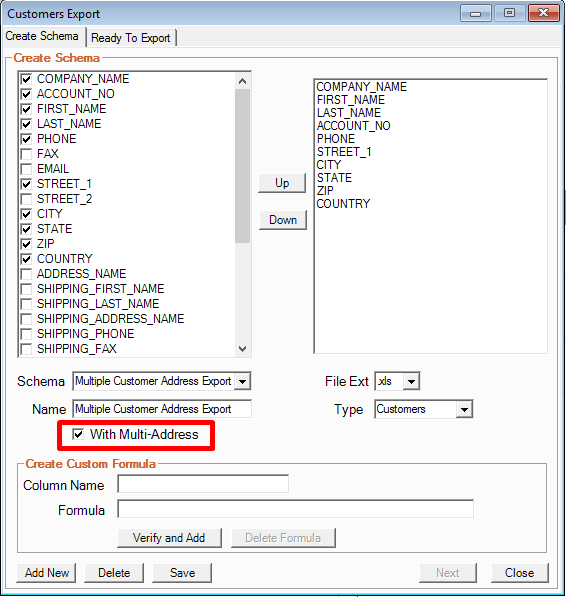 Next, create Name for schema
Select File Extension
Type should be Customers
Check the box for Multi-Address
Click on Save
Now that you have created a schema, you are now ready to export.
Note: Make sure that Export Type is CUSTOMERS
To export, on Ready To Export tab:
Select File Folder location
Create File Name
Select Schema created to export customers that would include all addresses for each
You may also select Search Filter according to what order the list will be placed
If everything is set, click on Export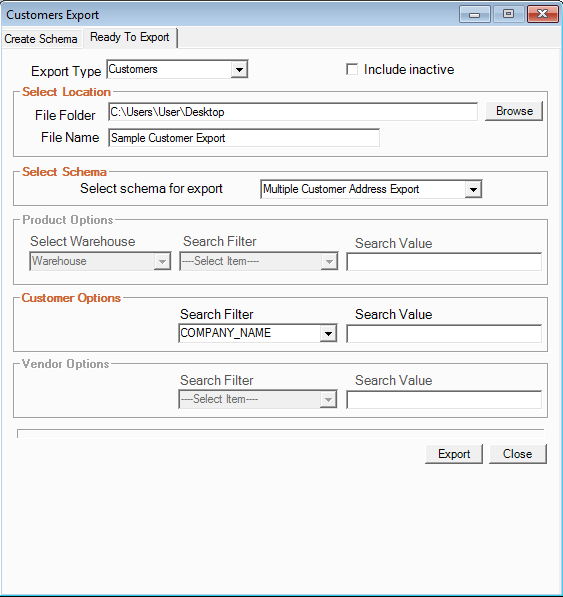 SAMPLE RESULT: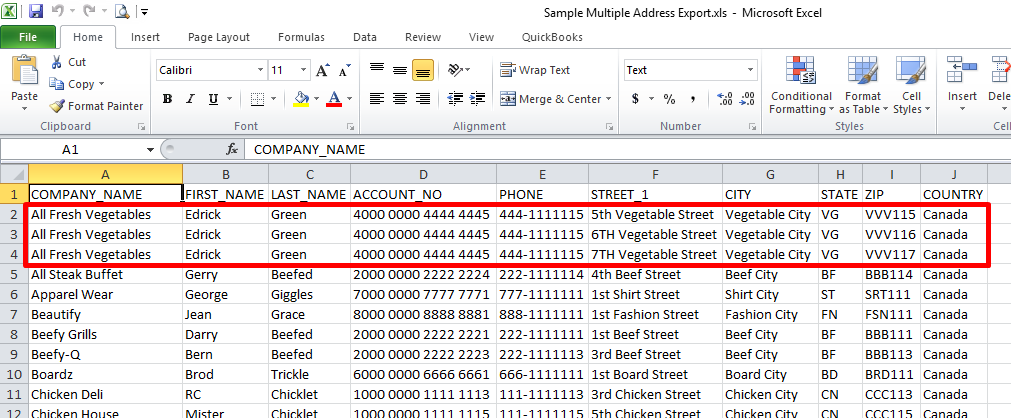 Attachments (MULTIPLE ADDRESS EXPORT FOR CUSTOMERS.pdf)