LANDED COST EXPORT REPORT
You may export the Landed Costs for your items by creating a customized schema on the Excel Export tool.
CREATING THE EXPORT SCHEMA
1. Login as Admin
2. Admin >> Utilities >> Excel Import/Export Tab

3. Click Export Products

4. Create a Schema with the fields that you need. Note that LANDED_COST is not readily available on the list.
5. Create a Custom Formula with the following details:
Column Name: LANDED_COST
Formula: C002_LANDED_COST

Click Verify and Update


6. You will then see the LANDED_COST Column listed on the new schema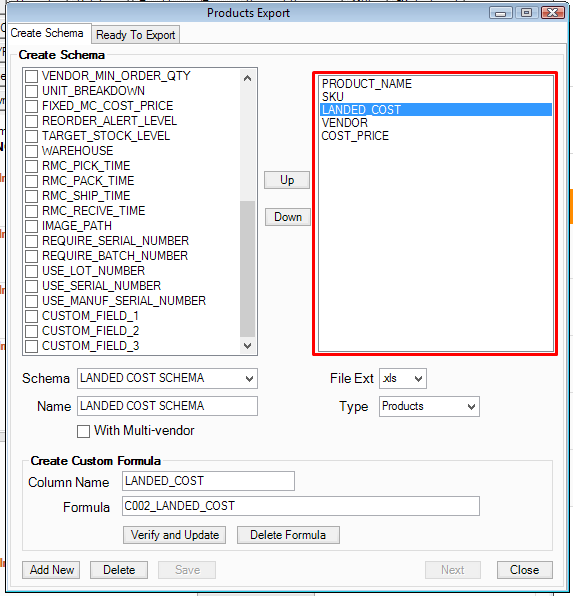 EXPORT THE EXCEL FILE:
1. On the Ready to Export Tab, enter a Folder, File Name, and select the schema you had created for Landed Cost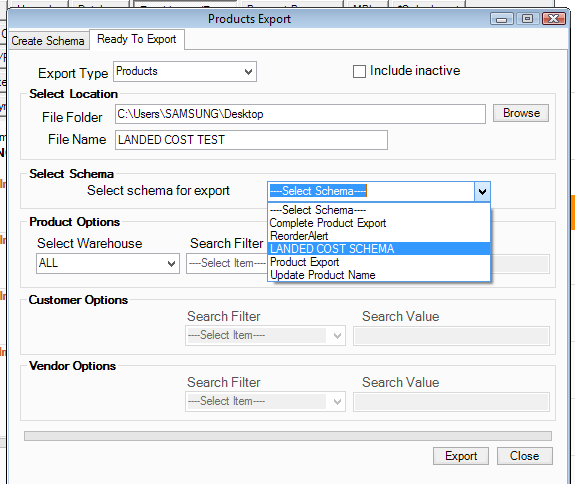 2. You may filter the products as you would like. Hit Export when all parameters are ready