Kitting: Item kits with available sub item kitting
You may assign multiple levels of "Sub - Kits" on an Item kit. This creates a diagram that shows all inventory items or components needed to form a Kit.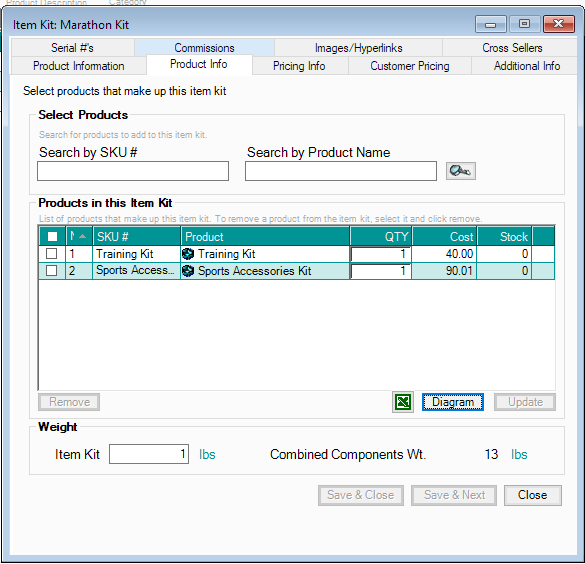 To know which products are in stock or not in stock, simply click the Diagram button.