Inventory Forecast Report
For a selected date range, this report puts together all expected vendor orders and customer orders using the expected dates on the invoices for each SKU. Using the quantities in the VPO's and CPO's, and existing and on-hold inventory, it suggests a reorder quantity and number of pallets.
COLUMNS
Location: Warehouse or drop shipment
• Item
• Document:
• PO # <vendor name>: Vendor Purchase order number + Name
• SO # <customer name>: Customer Purchase order number + Name
• Req. Date
• Order Qty: If it's a customer order, the quantity is negative
• Balance Qty
Click the button for Products Reports in the Reports Switchboard. Then click Inventory Forecast Report.
The Inventory Forecast Report form will open. Enter the starting date for the report.

Select the warehouse or view all.

Enter the number of weeks the report should show.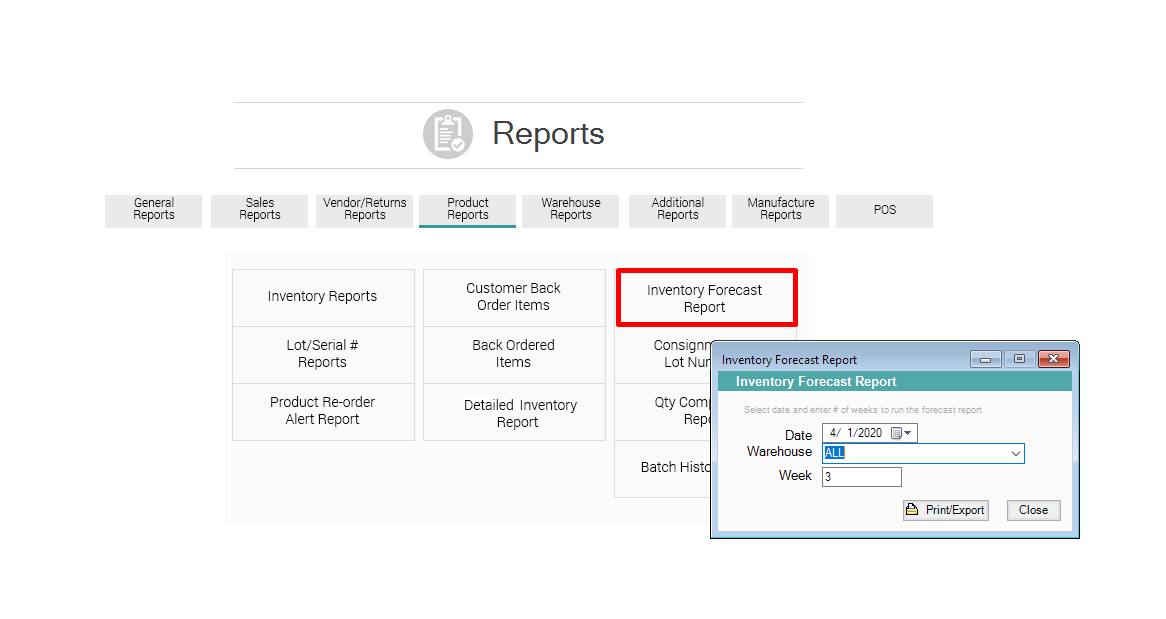 Click Print/Export.
The report will open in another window. At the top right of the window, you will notice the Crystal Reports button bar. From there, you can export and/or print the report, or change the view options.