How to Import Product Categories from QuickBooks
Turn Categories in QuickBooks into AdvancePro Product Categories
Please Read First.
1. Do you use Item Levels/Categories in QB?
2. Did this hierarchy import from QB?
3. Did you set up Child/Parent relationship in AdvancePro
If you answered YES to any of the above you can check the box and click the button to automatically create all categories bases on your QB Parent/Child hierarchy.
If you answered No to all of the above you can edit any product from View All Products Screen and assign its QB Parent SKU under additional info tab before using this option.
1. Go to Products > Manage Categories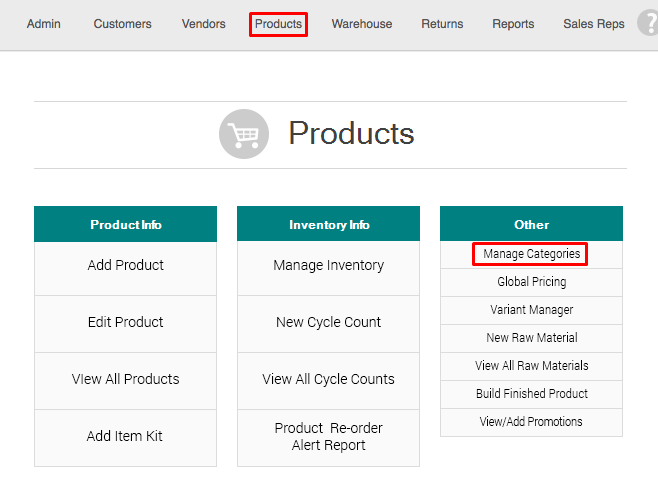 2. Check the checkbox and click the button "Create Categories from QB Parent Product Hierarchy".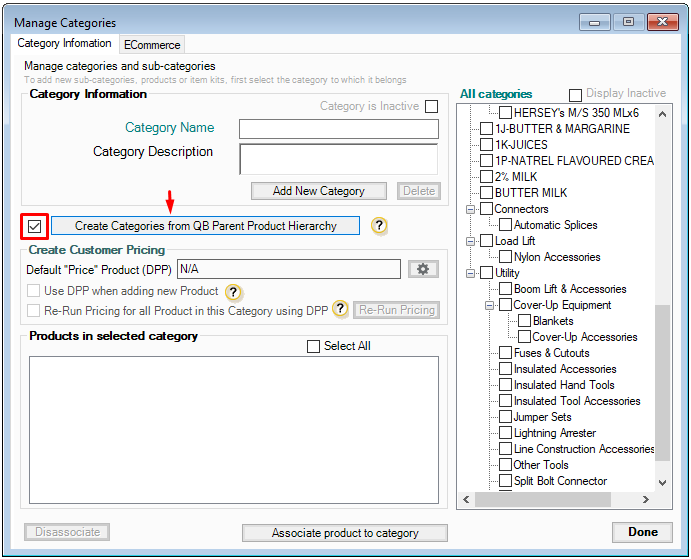 *Please note that assigning QB Parent SKU will affect how items export to QB.