HOW TO: Use Customer Reserved inventory Feature
First, make sure the Customer Reserved Inventory feature is enabled.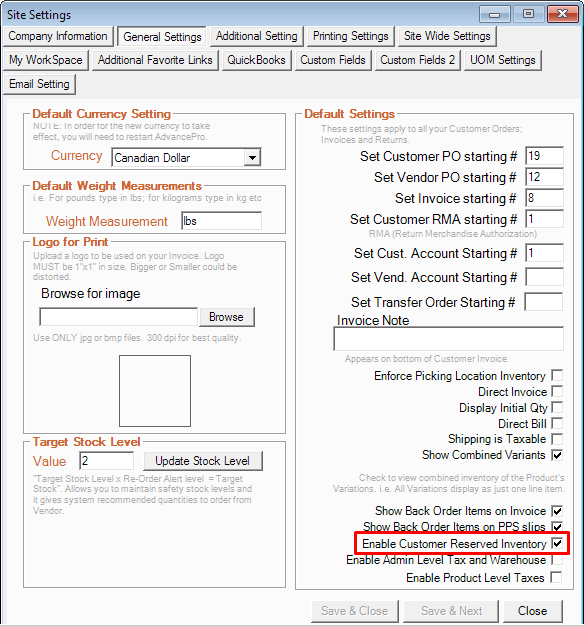 1. Customer Order (CPO) is placed and processed with Insufficient Stock, triggering a Vendor Order to be created.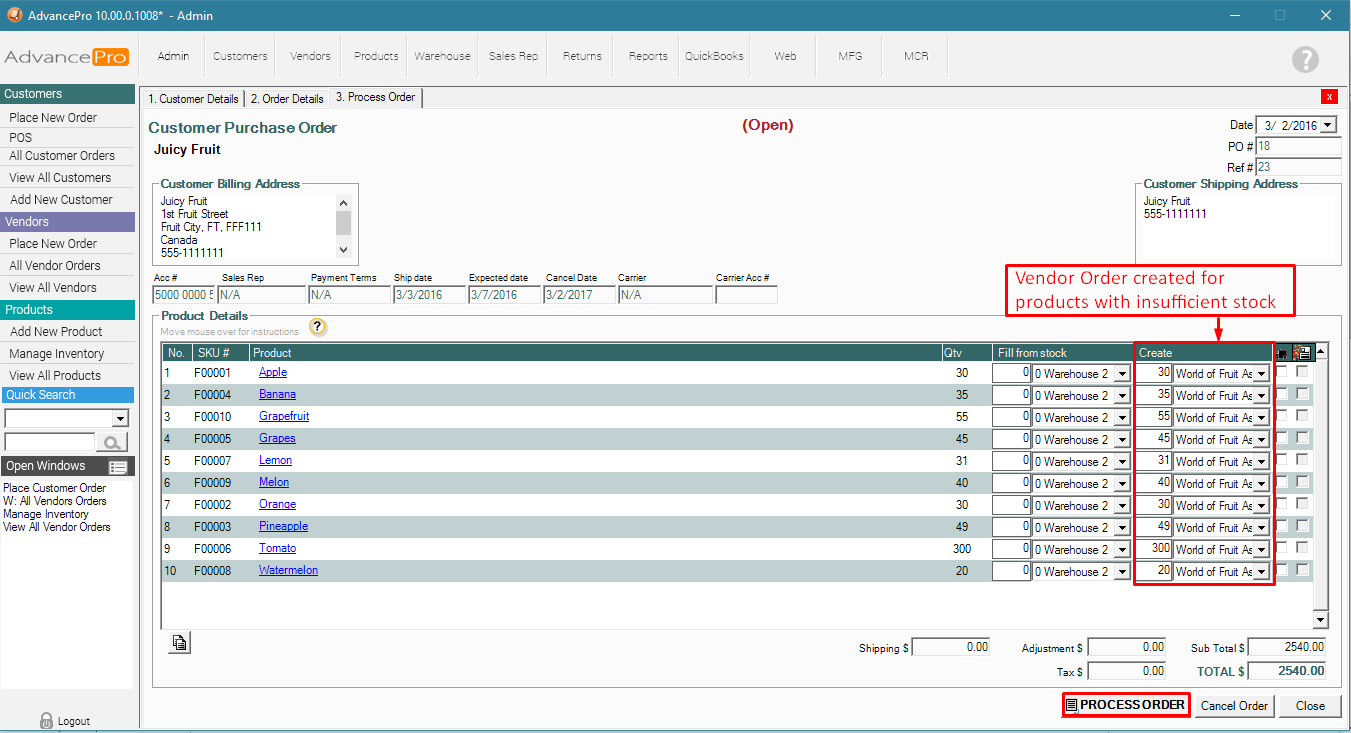 2. Products >> Manage Inventory - Customer Reserves are at ZERO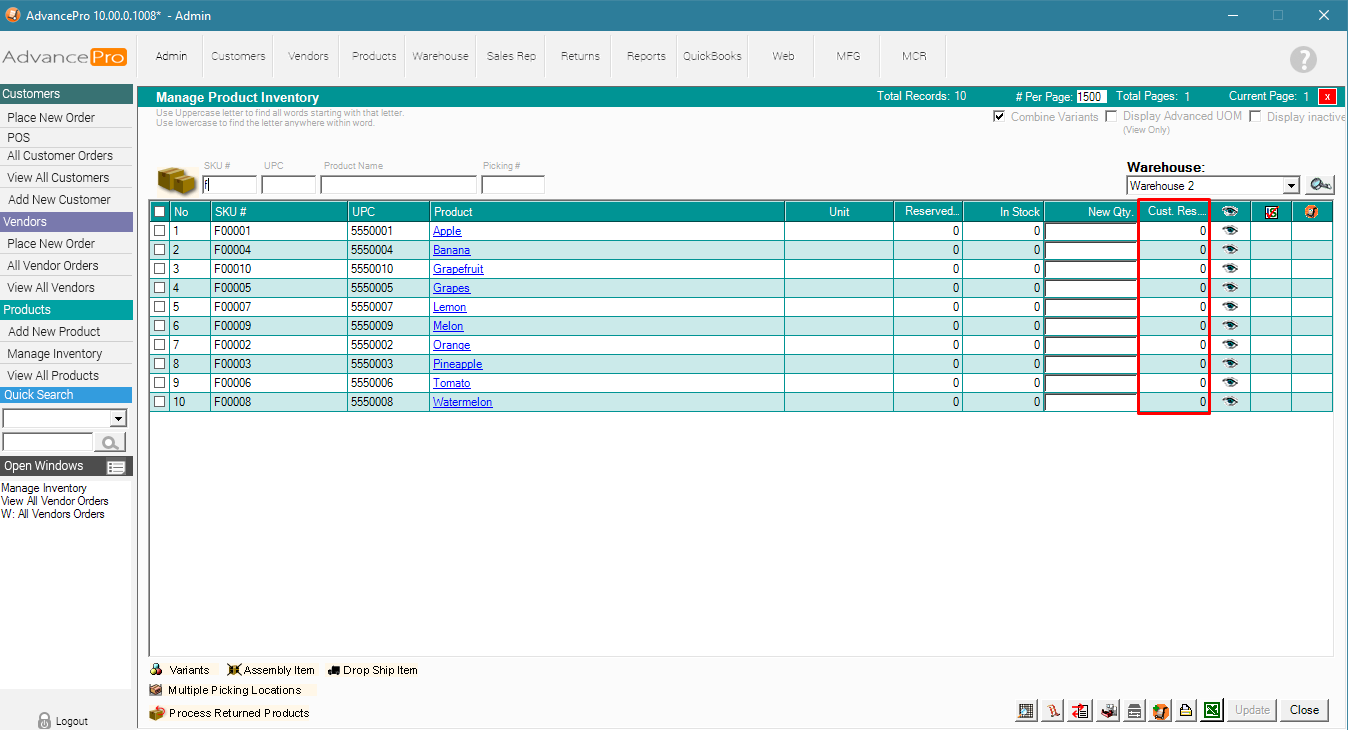 3. Receive the corresponding Vendor Purchase Order (VPO) to your warehouse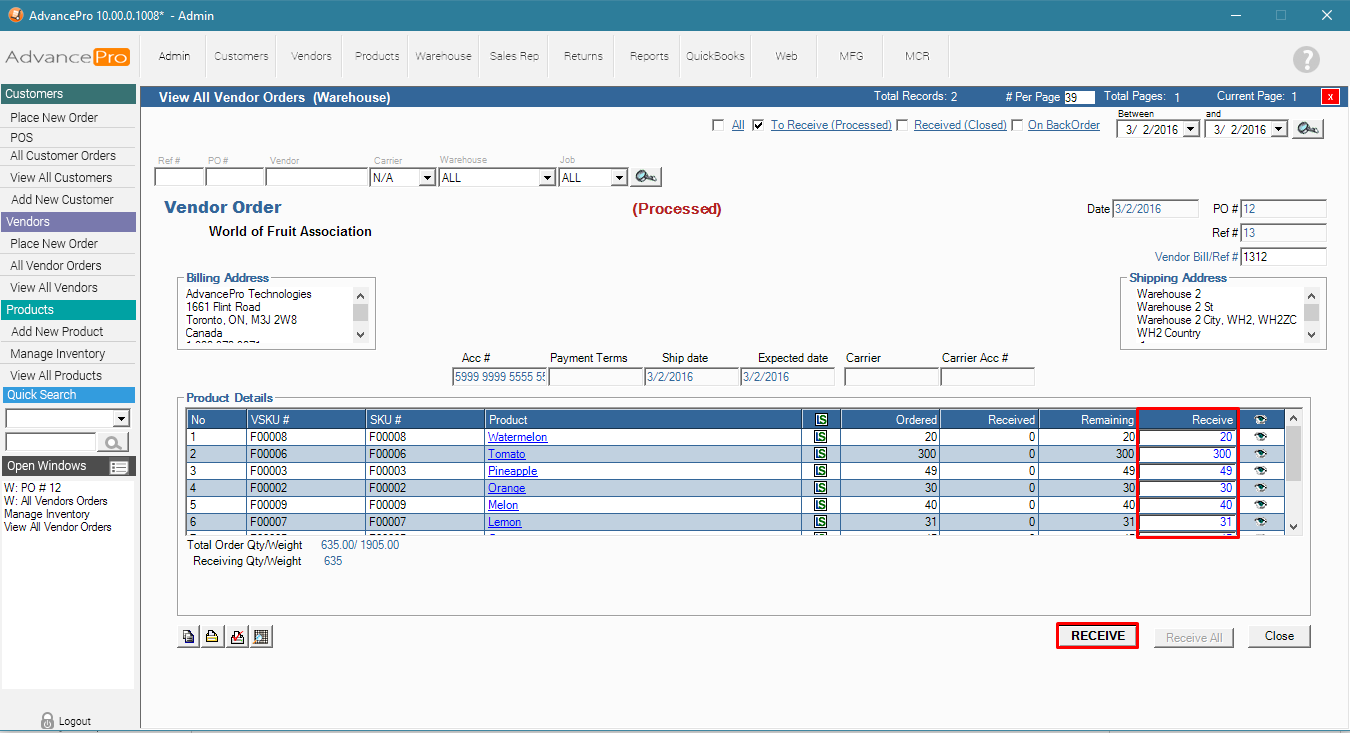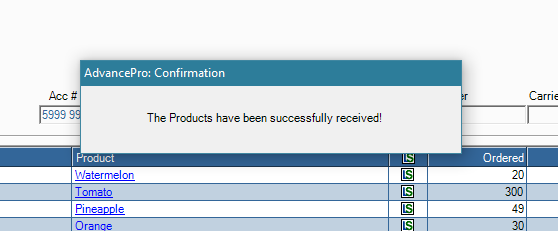 4. Go back to Products >> Manage Inventory
The customer Reserved inventory column is now populated.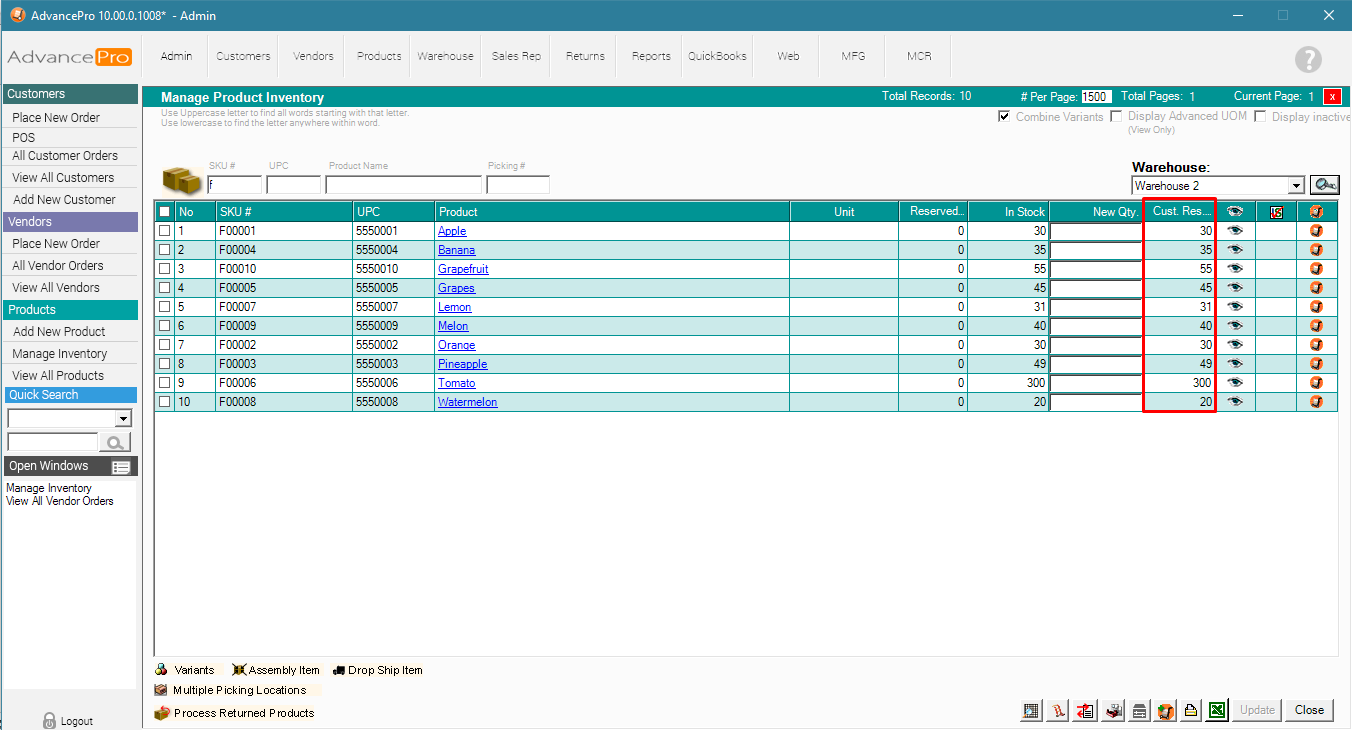 5. To view a report on Customer Reserved Inventory, go to Customers >> Customer Reserved Inventory.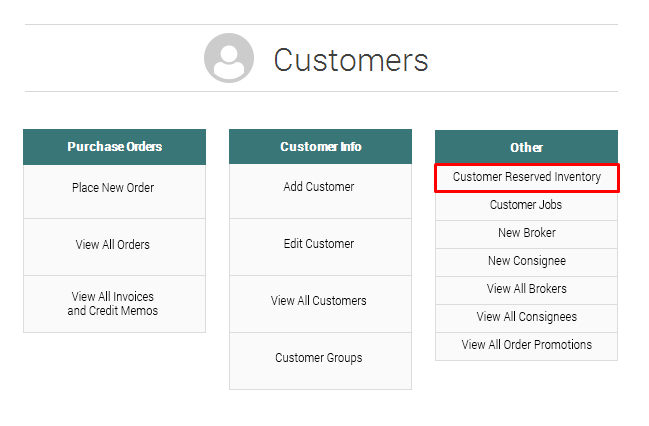 6. You can filter by Customer, SKU#, Product Name, and Warehouse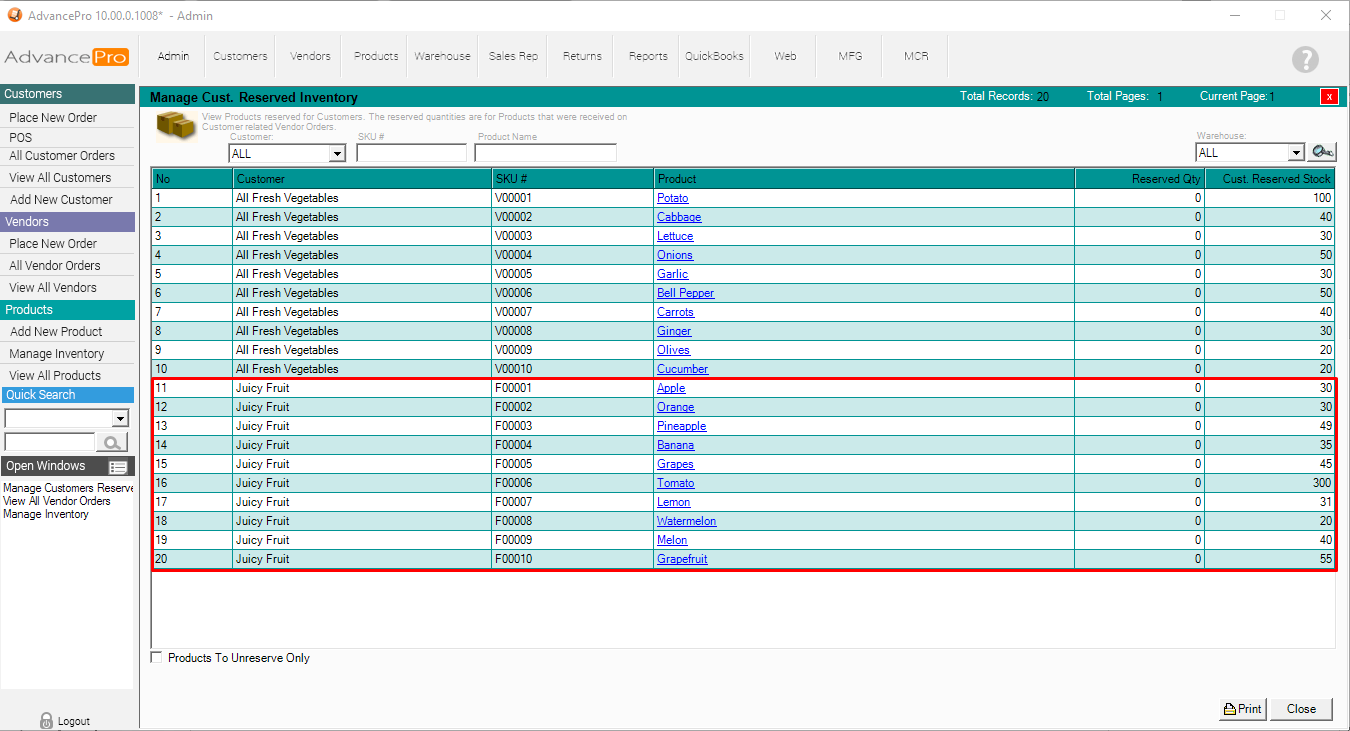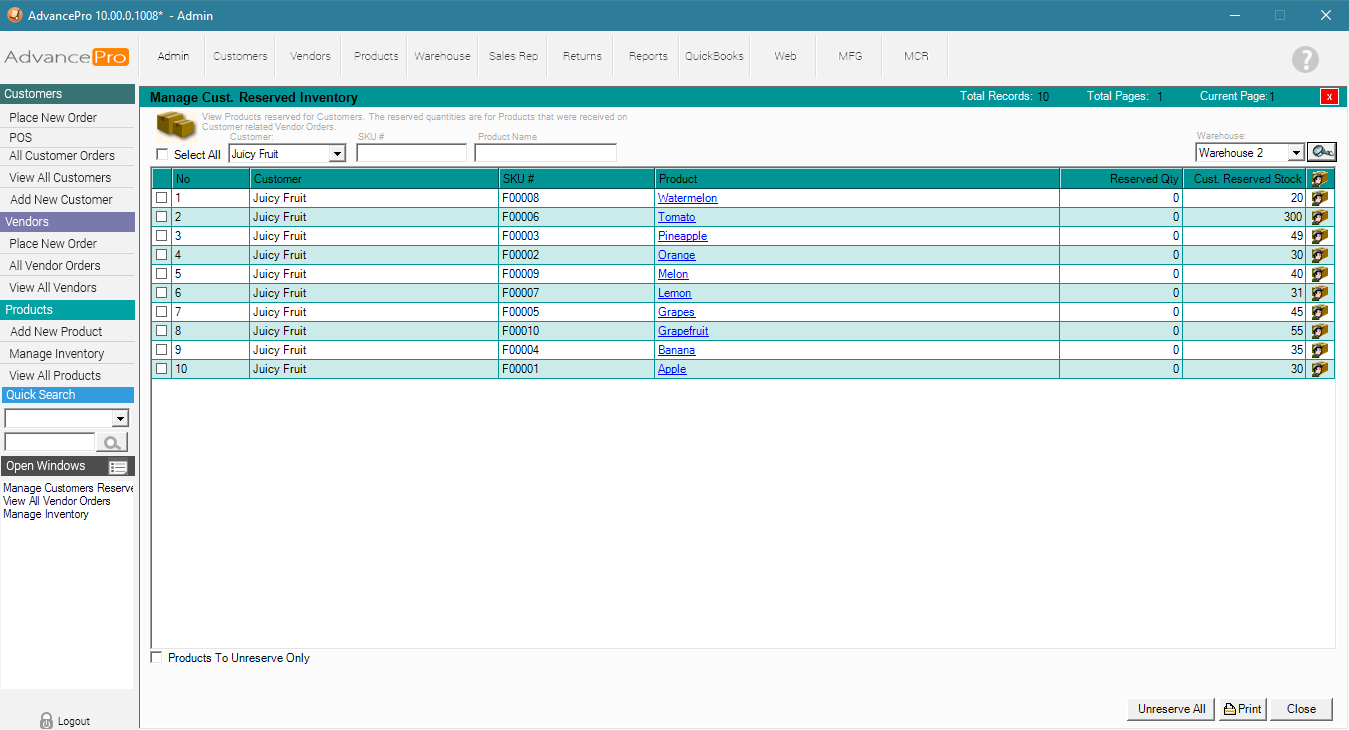 7. Click on the Print Button (Lower right corner) to generate a print preview of the report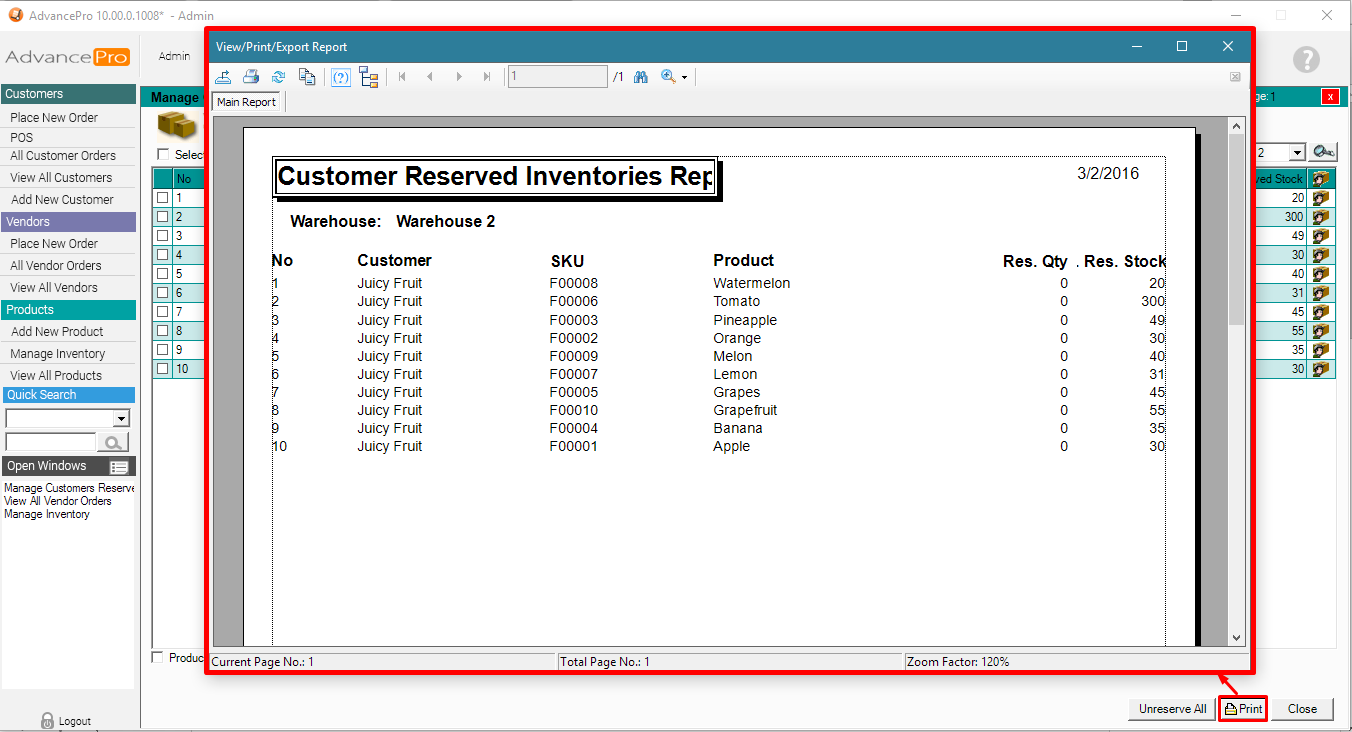 8. Viewing the reserved products by customer.
Go to Customers >> View all customers
Select the customer and hit Edit [E]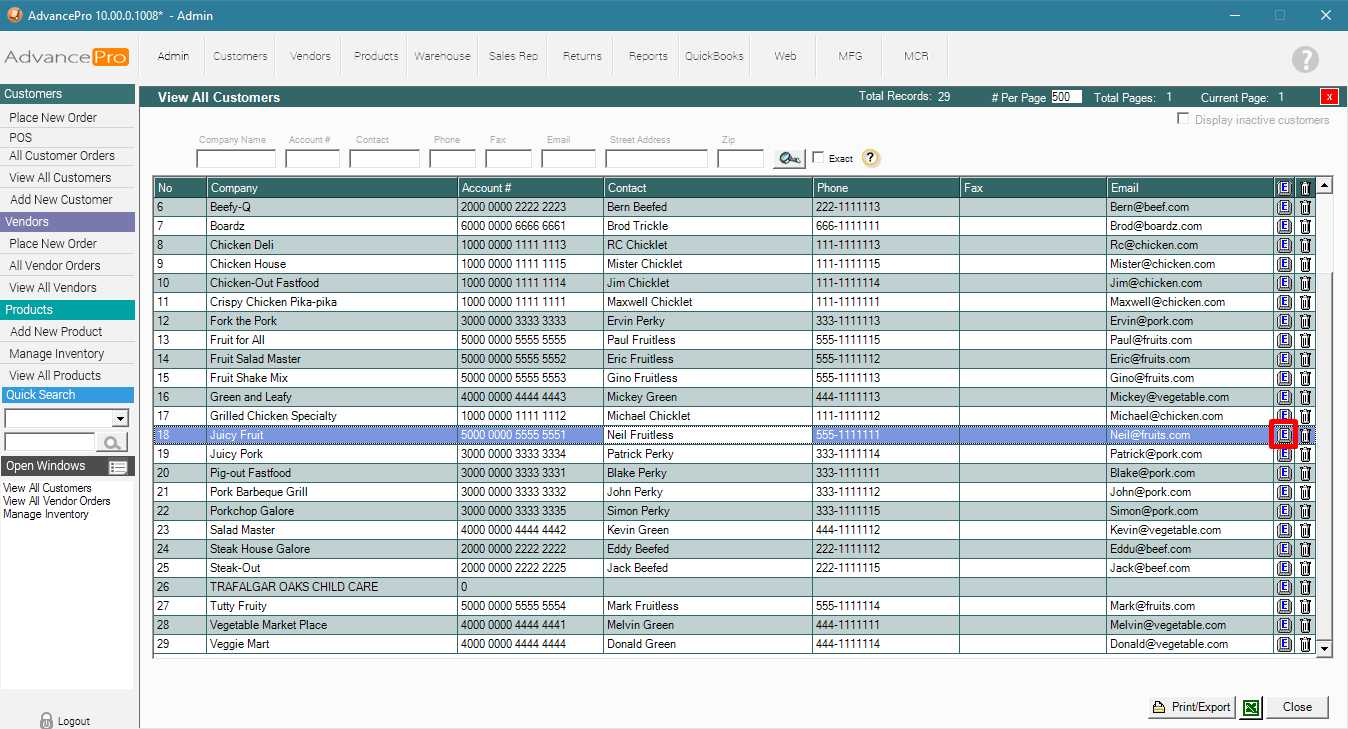 9. Go to Reserved Products Tab to view the reserved inventory