HOW TO UPDATE APTX ON ANDROID DEVICES
1. Locate the AdvancePro application on your device, Tap and Hold the Application until a Menu Option pops-up, and tap the Information Icon.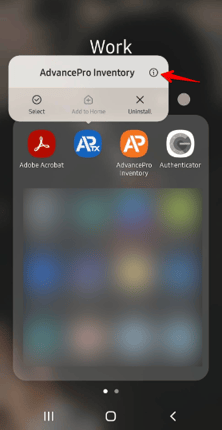 2. On the App Info, Tap App details in store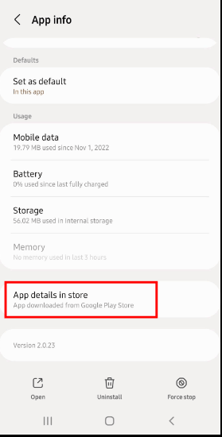 3.on the App Store, Tap Update button to update the APTx Application.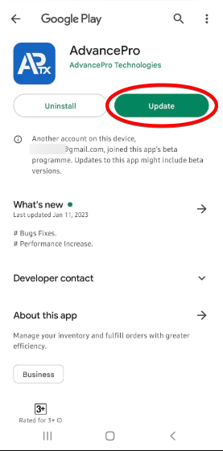 4. Wait for the device to finish Downloading and Installing the Update.