How to: Packout ability at the packing stage
Users can now create and assign packaging units for line-items on customer orders in the warehouse stage (picking, packing, shipping). This will allow the EDI 856 SOPI export to populate with package info.
Enable Packaging Units for CPO Admin > Site Settings > Additional Setting Tab > Check boxes on PPS > Click Save & Close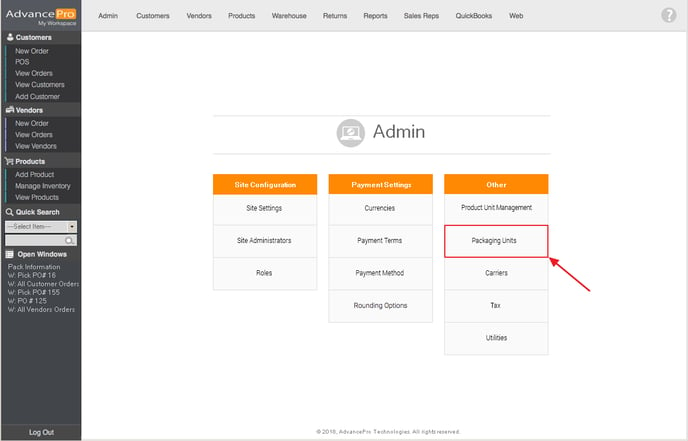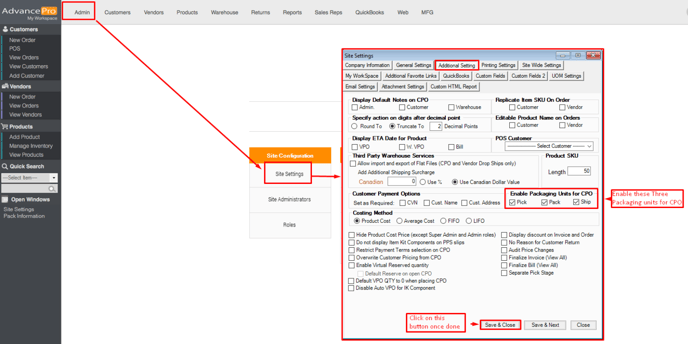 2. Click the Packaging Units button and enter information into the Name and Notes (optional) fields. Click Save to create a unit. You may continue to add/update/delete units as needed and click Close when finished.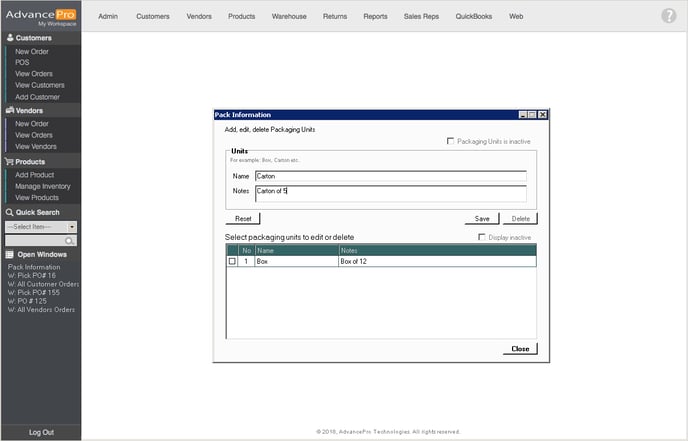 3. A Packaging Units column is added in the pick, pack and shipping stages of the warehouse. You can select from existing packaging units from the drop-down list or enter a custom packaging unit name on this same screen as shown in Figure 3.a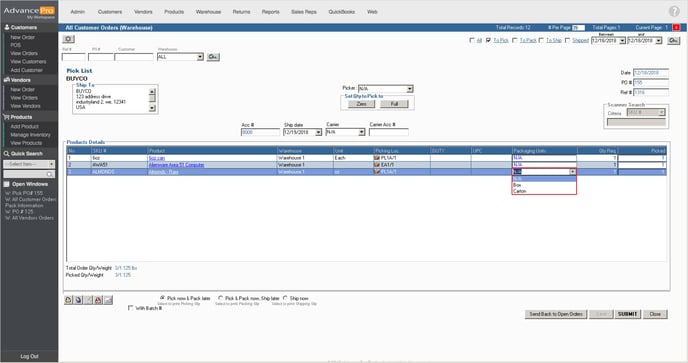 NOTE: Manually entering a unit will NOT create it in AdvancePro
3.a Custom Packaging Unit name.