HOW TO IMPORT PICKING LOCATIONS
1. Prepare your spreadsheet
COLUMNS: PICKING_LOCATION; WAREHOUSE_NAME
FORMAT: *.xls
SHEET NAME: Sheet1
NOTE: Warehouse name must be exactly the same on AdvancePro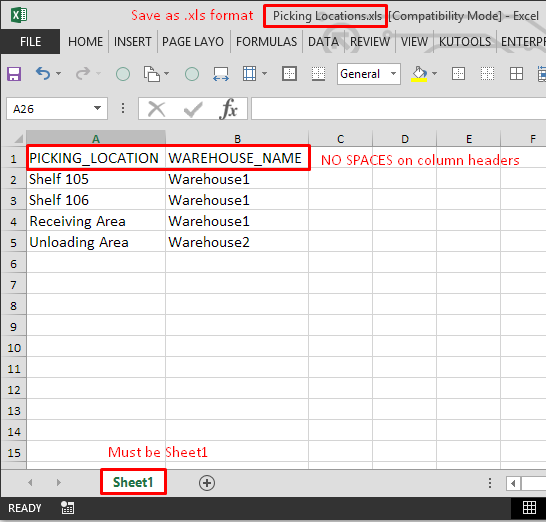 2. Go to Warehouse > Picking Location Manager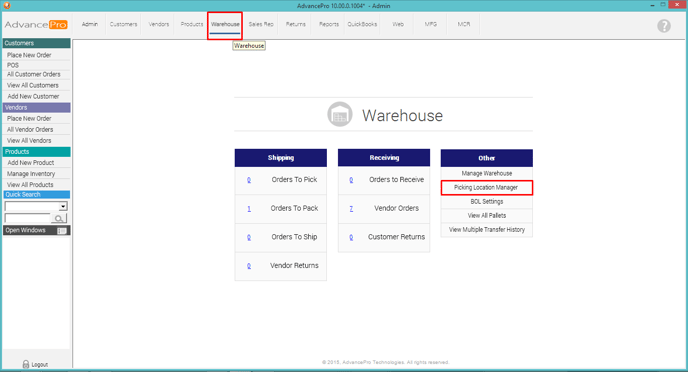 3. Click Excel Import button as shown on the image below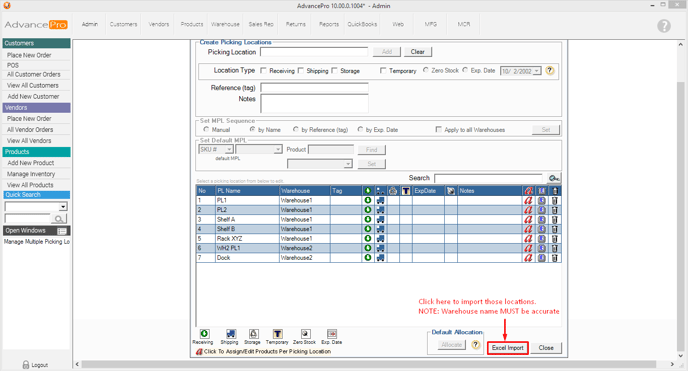 4. Browse for the file and Map the column headers respectively.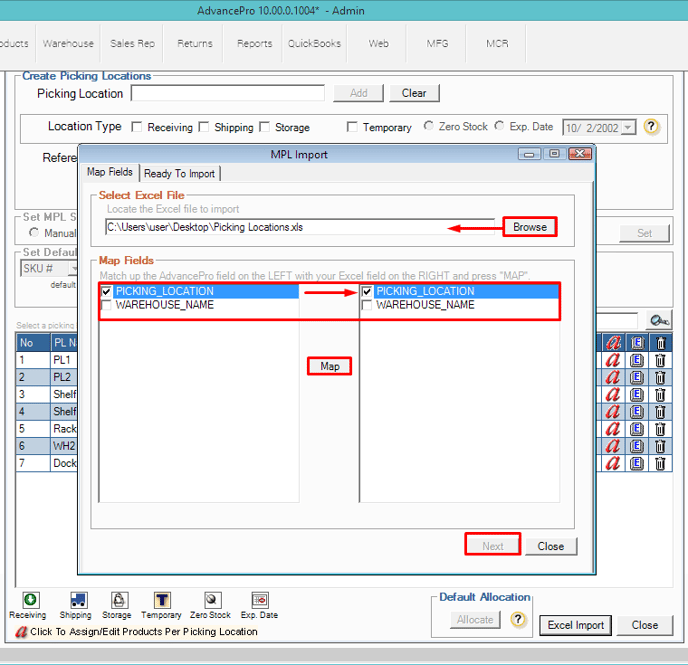 5. Hit Import
6. A warning message will pop up to remind you of the proper formatting. Not following proper formatting will cause issues during import.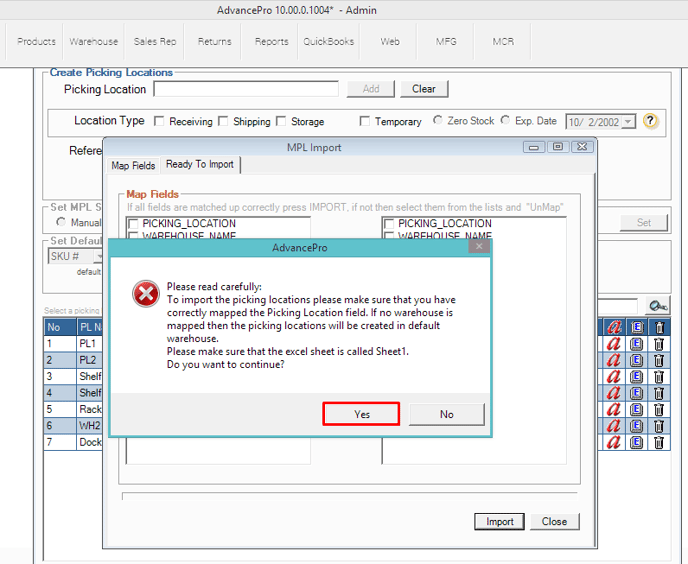 7. Click OK and go back to the Picking Location Manager Screen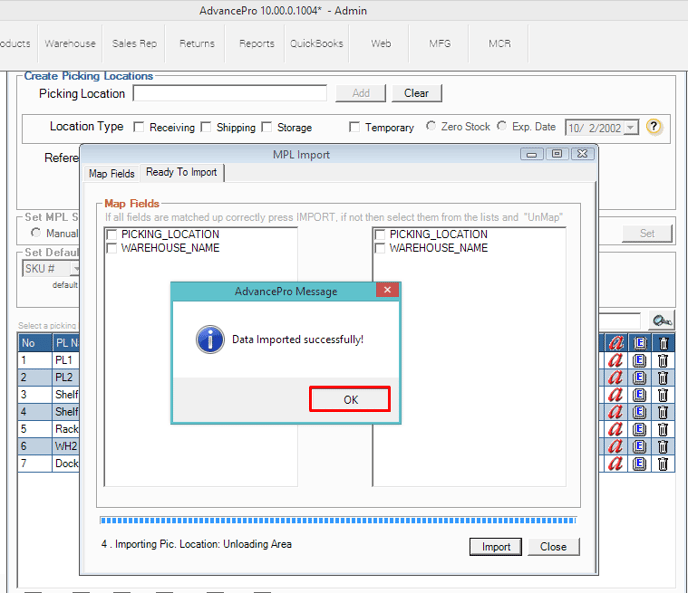 8. Hit the Magnifying Glass button to refresh the page.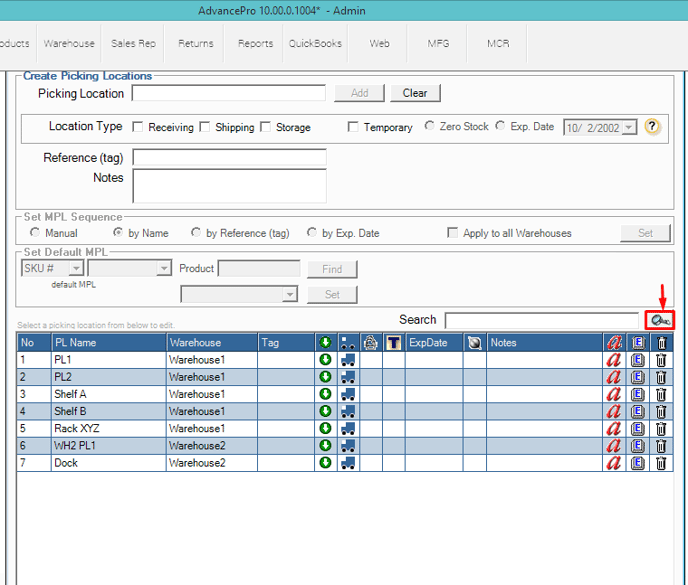 9. Picking locations have been imported, and sorted by Warehouse.