How to Export EDI 810 Invoices
To export invoices from AdvancePro to TrueCommerce, simply perform the following steps:
1. Go to Customers > View All Invoices & Credit Memos.
2. Click Invoiced to filter by created invoices.
3. Search to filter as necessary and then select the invoices to export using the checkboxes at the right of each row.
4. Click
Export EDI - 810
at the bottom.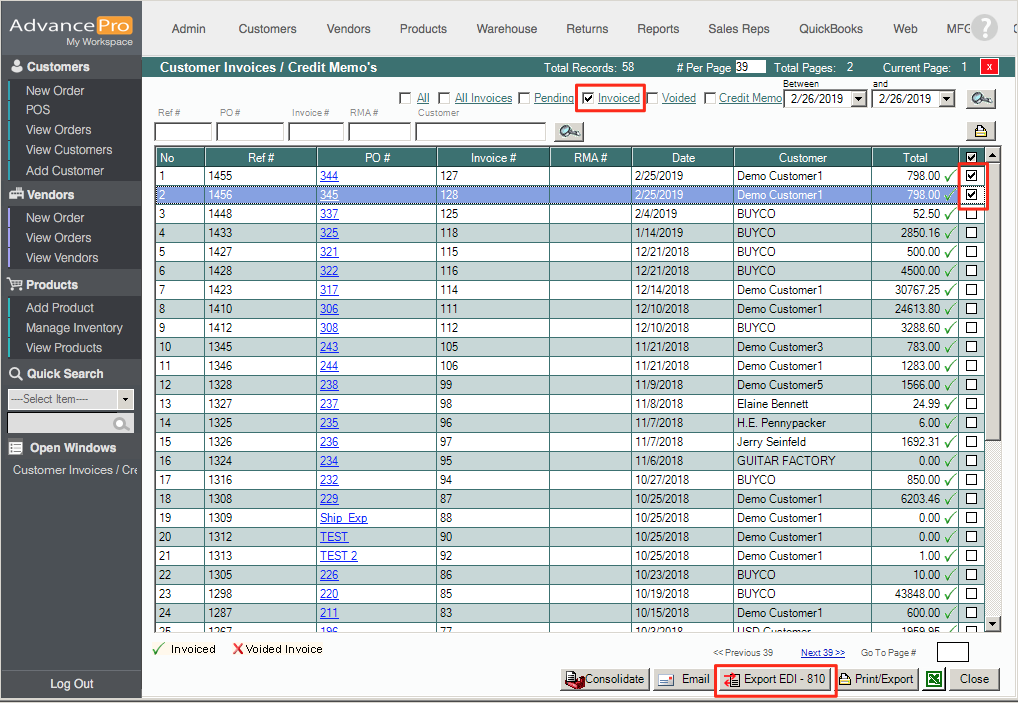 5. Choose a folder for export, enter a filename and click Save.