Bar Codes on Customer and Vendor Orders
Bar Codes
A new feature has been created as part of the Bar Code module, enabling the printing of barcodes on customer and vendor order documents, so that the correct order can quickly and easily be identified.
How It Works
1. Access the "Utilities" from the AdvancePro Admin panel.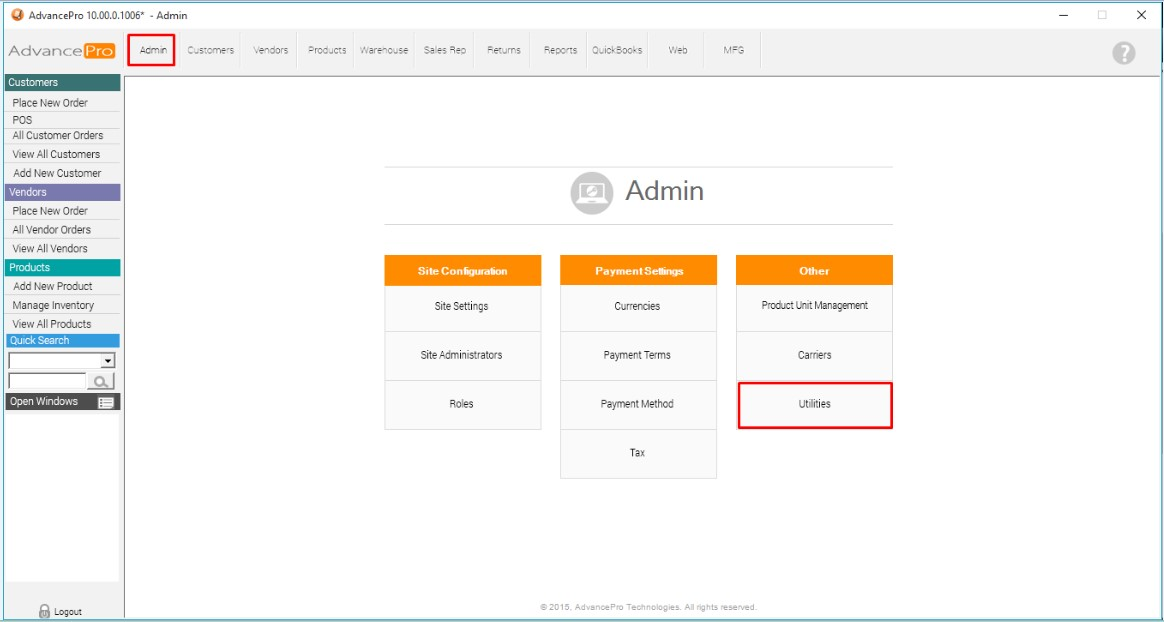 2. Select the Bar Coding module
a. Choose the documents that you want bar codes displayed on.
b. Specify whether you would like the Purchase Order number or the Reference Number to be represented by the bar code on your documentation.
c. Once you have selected your options, click update.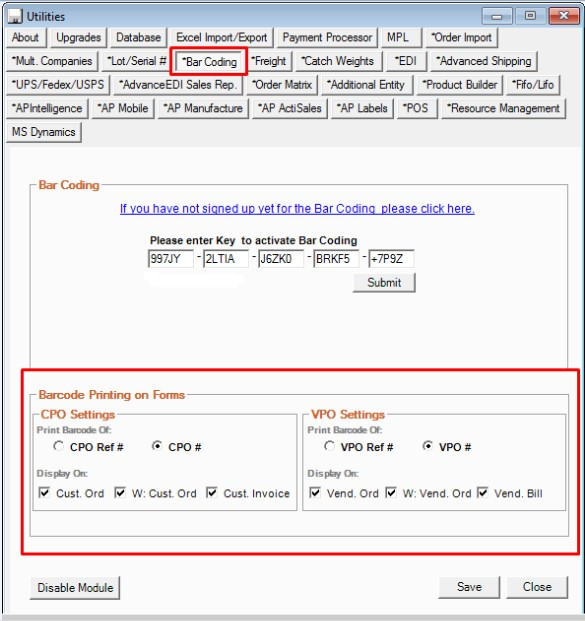 3. Examples of printed documents: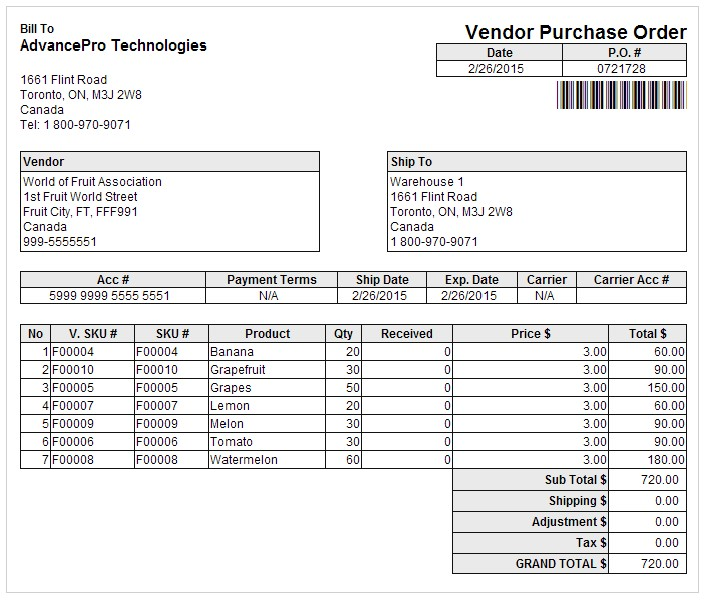 b. Warehouse Vendor Order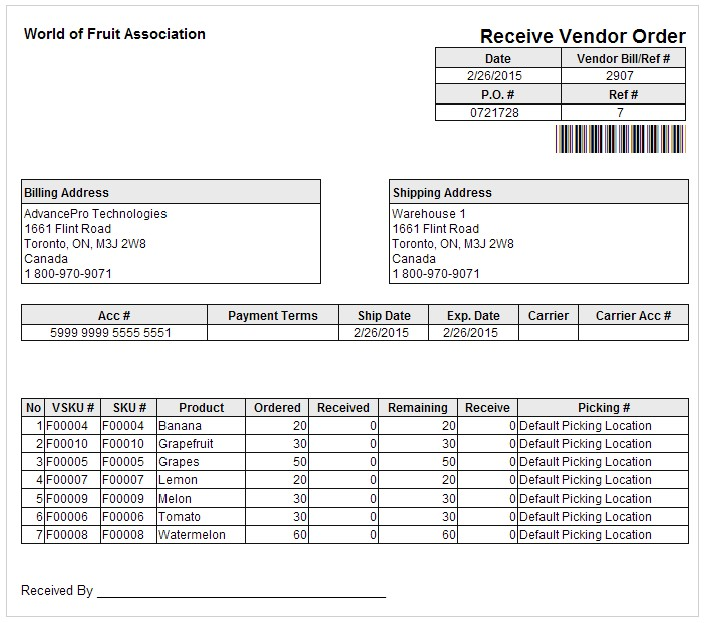 c. Vendor Bill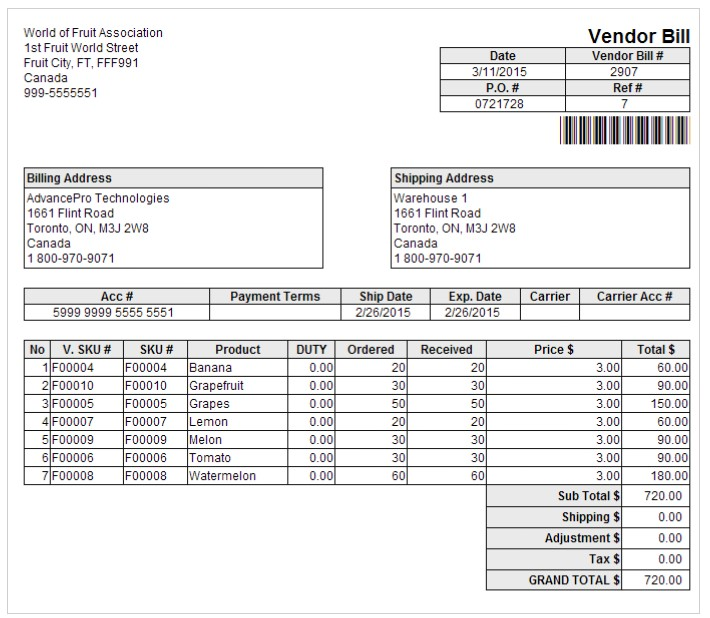 d. Customer Purchase Order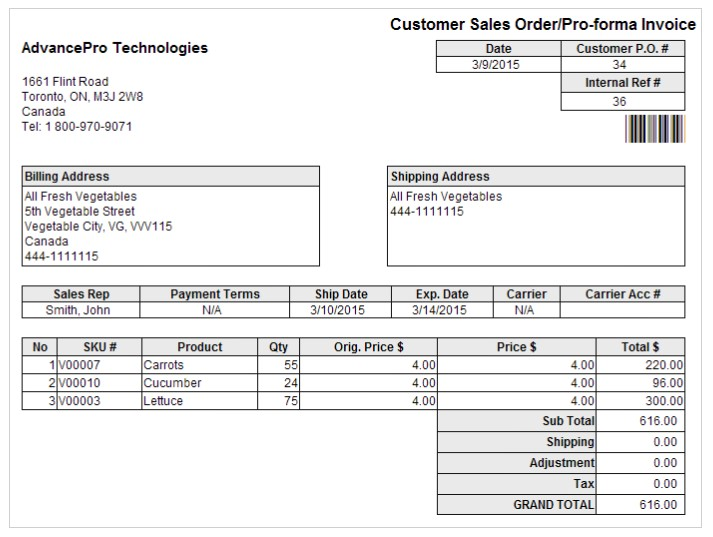 e. Warehouse Customer Order (Pick, Pack and Ship documents)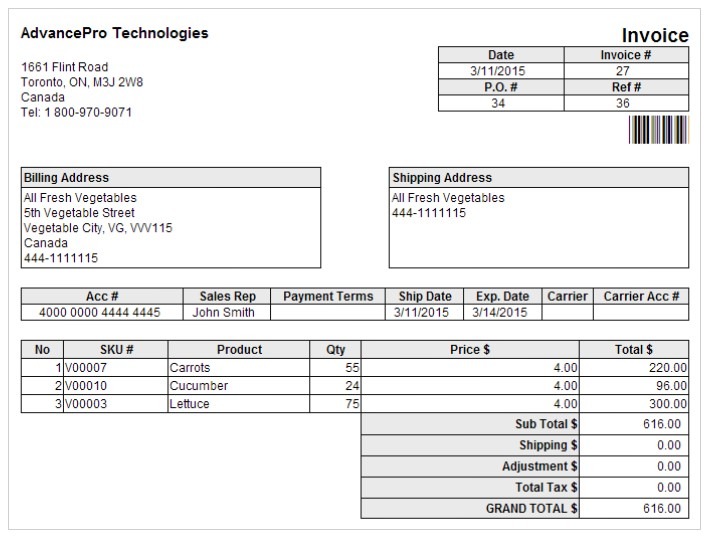 4. The barcode on the documentation can be scanned at multiple places throughout AdvancePro to quickly call up the correct order. Below is an example from the "View All Vendor Order" screen at the Warehouse.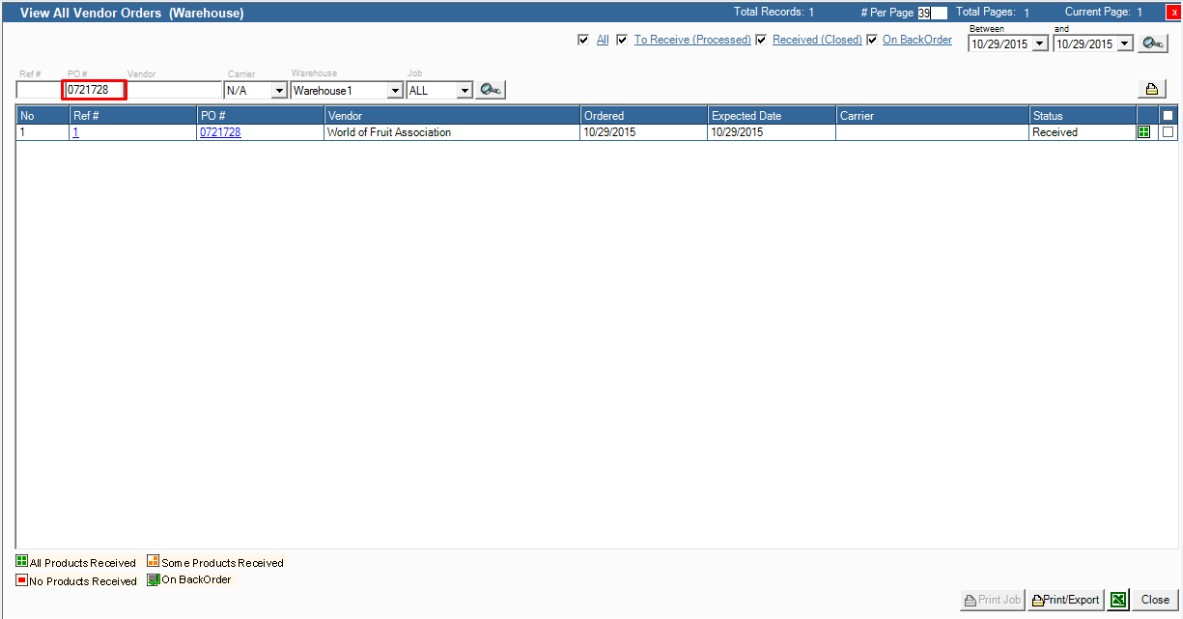 5. For additional guides, please visit the AdvancePro Knowledgebase.