HOW TO: Edit the Order after sending back from Pending Invoice Stage to Picking Stage
Below are instructions on how to edit customer order details after sending back to picking stage from pending invoice stage, and not having to cancel the order each time.
1. Go to the customer PENDING invoice and click Send Back to Picking Stage (Lower right) and confirm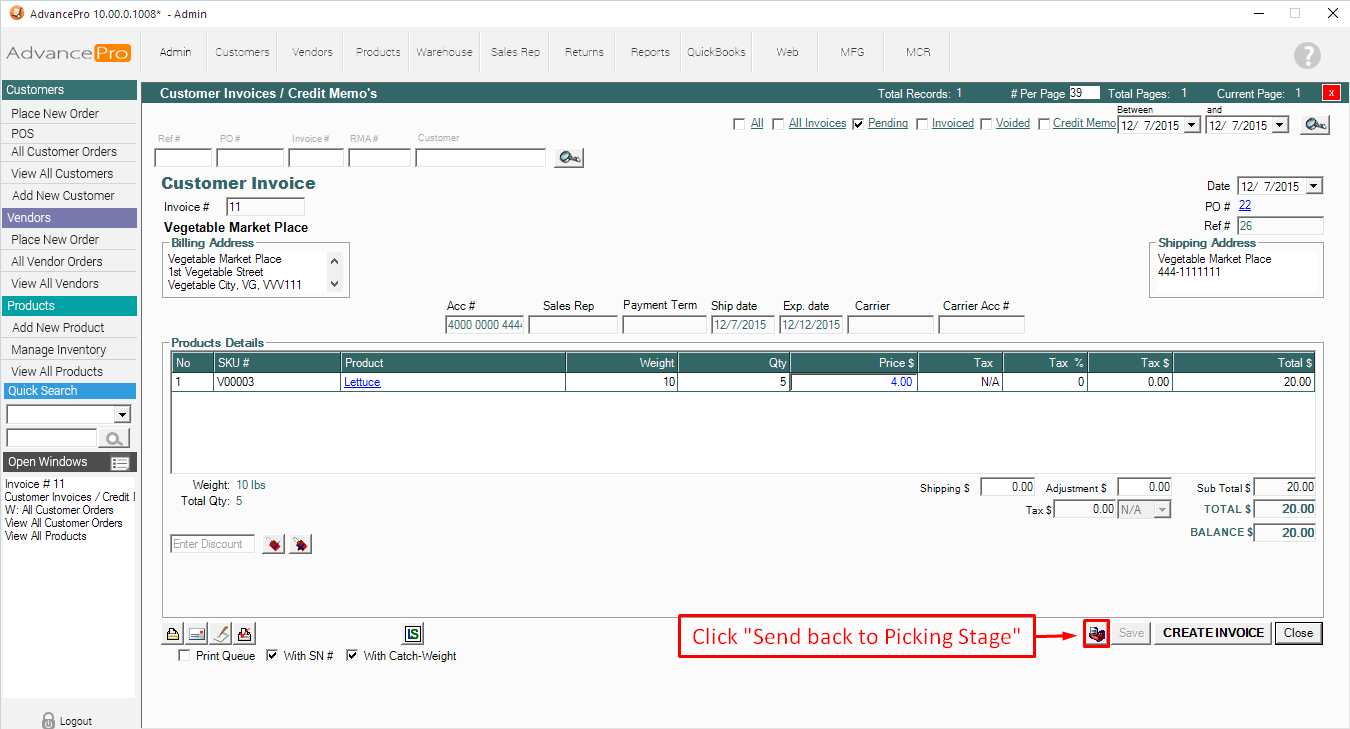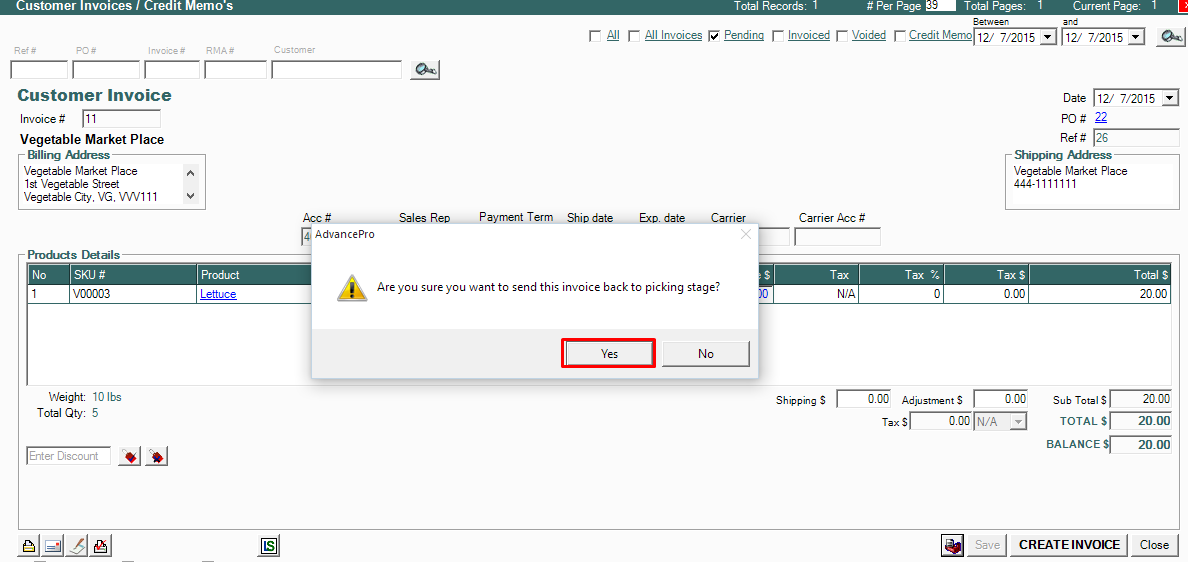 NOTE: ALL SELECTED LOT AND SERIAL NUMBERS FOR THIS SPECIFIC ORDER WILL BE RESET (IN STOCK STATUS)
2. The order will re-appear at To Pick Stage (Warehouse)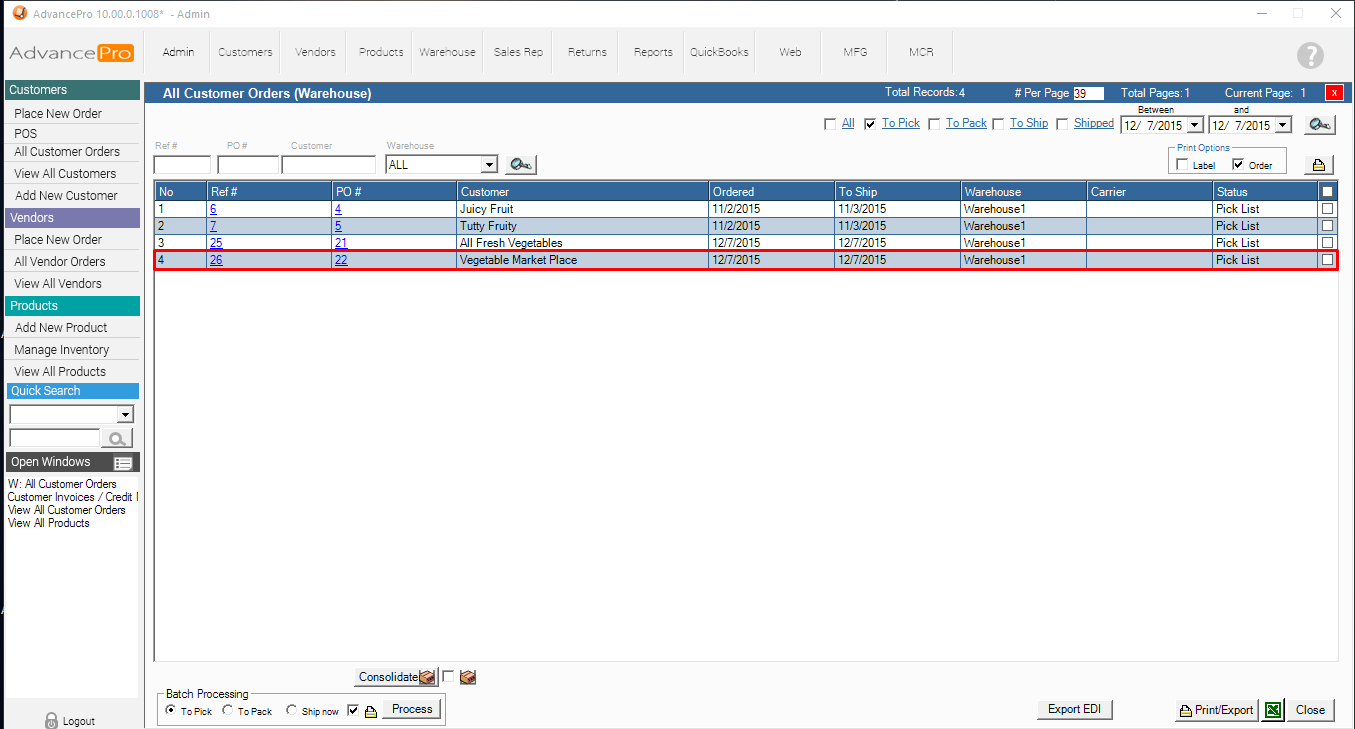 3. Open the Customer Purchase Order from the Left Panel Shortcuts or through Customers >> View All Customer Orders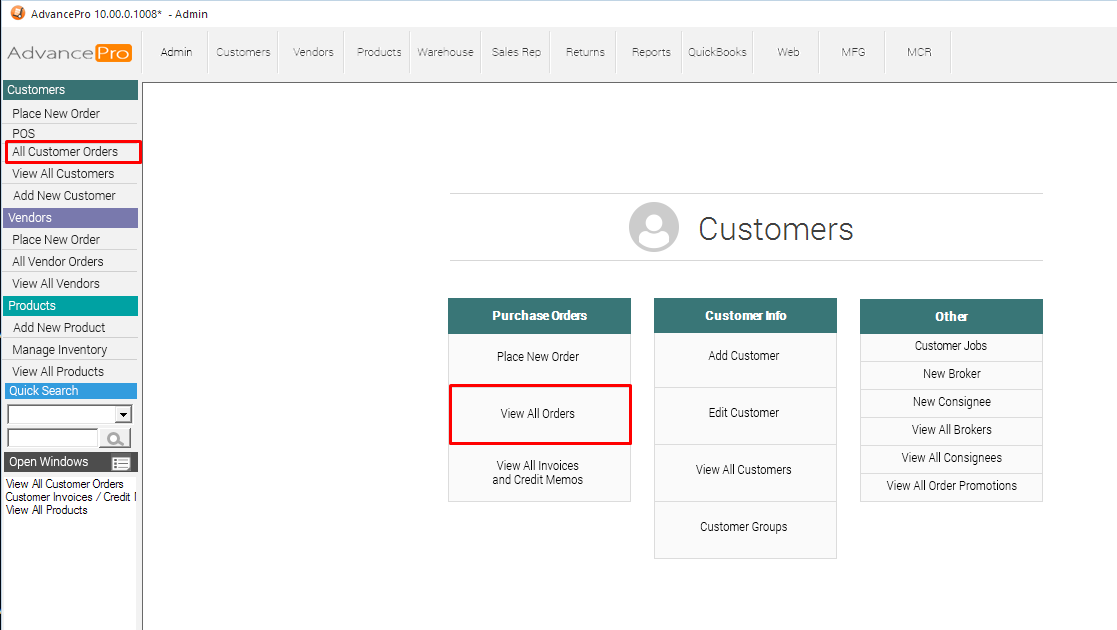 4. Click "At Warehouse" filter and Select the correct order

5. Click "2. Order Details" tab located to the upper left part of the screen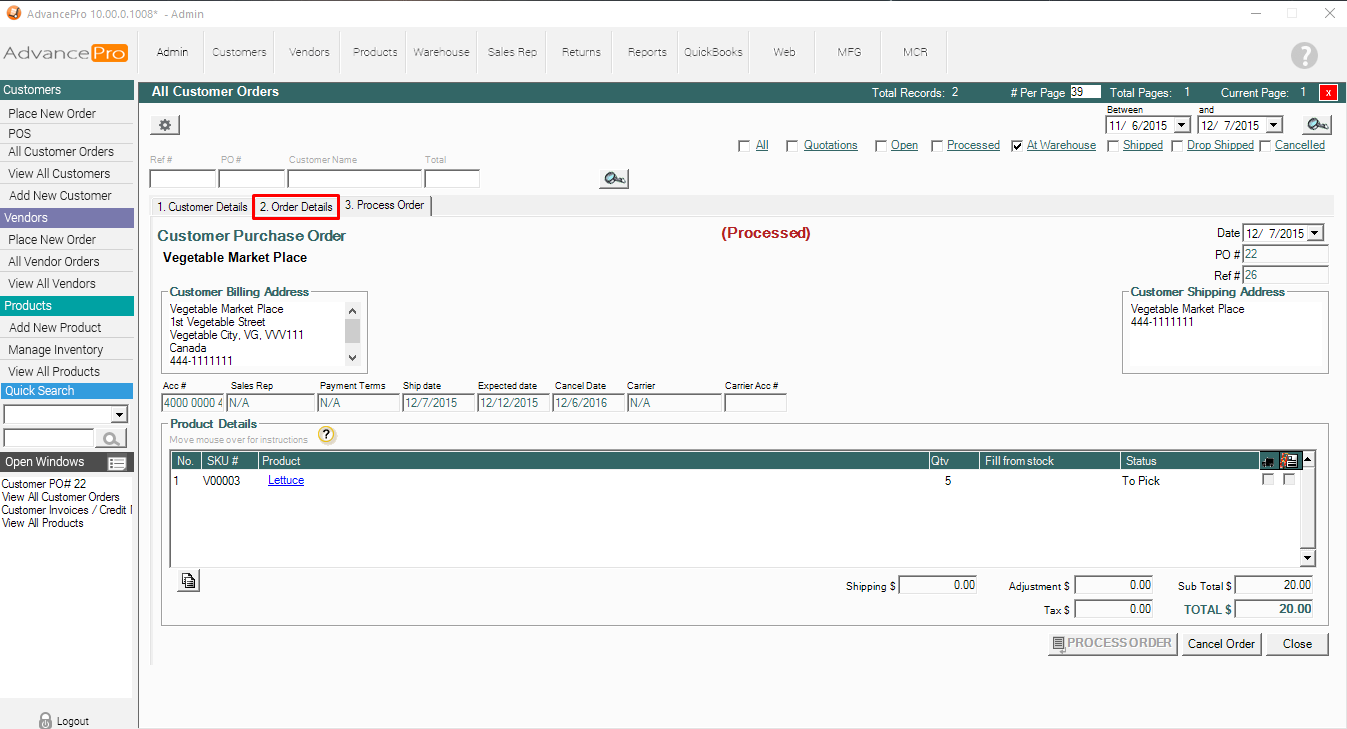 6. The Order Details Tab will give you all access in adding, deleting, and modifying the line items (or the whole order itself)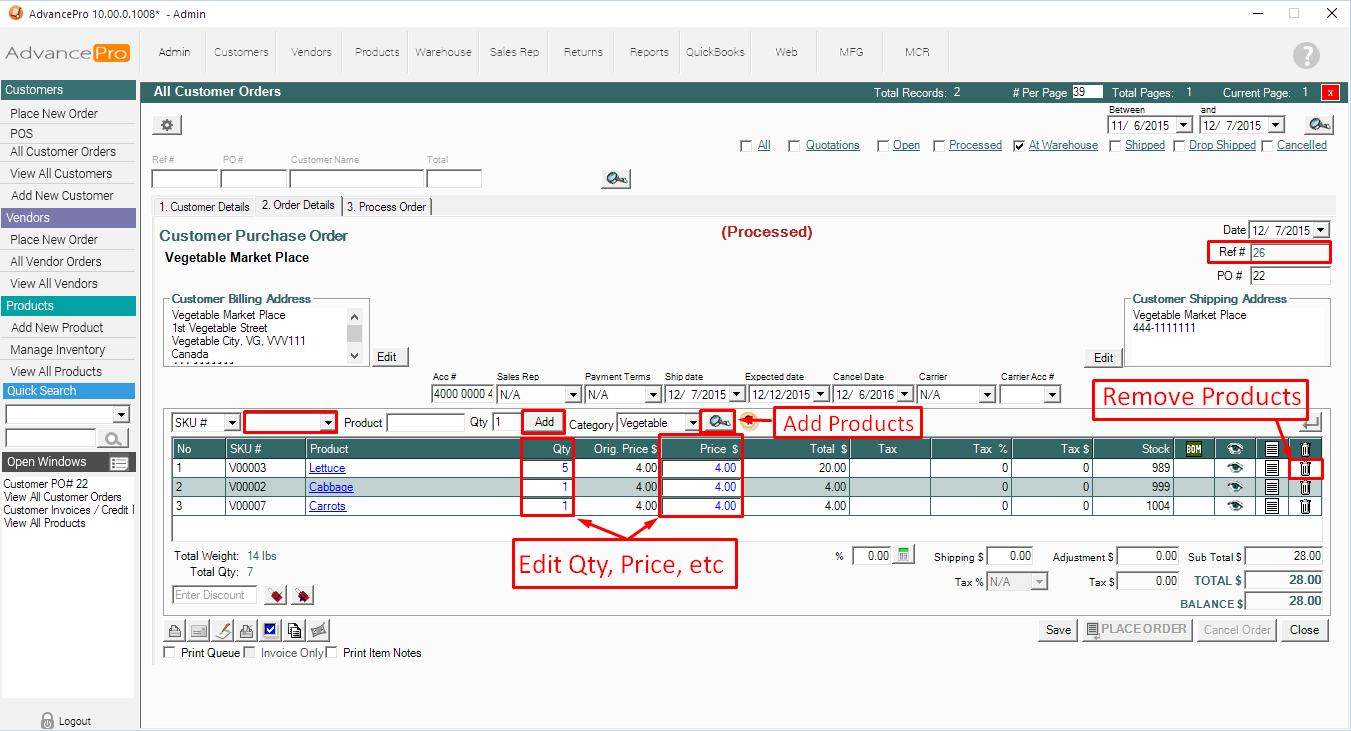 7. Save and Place the order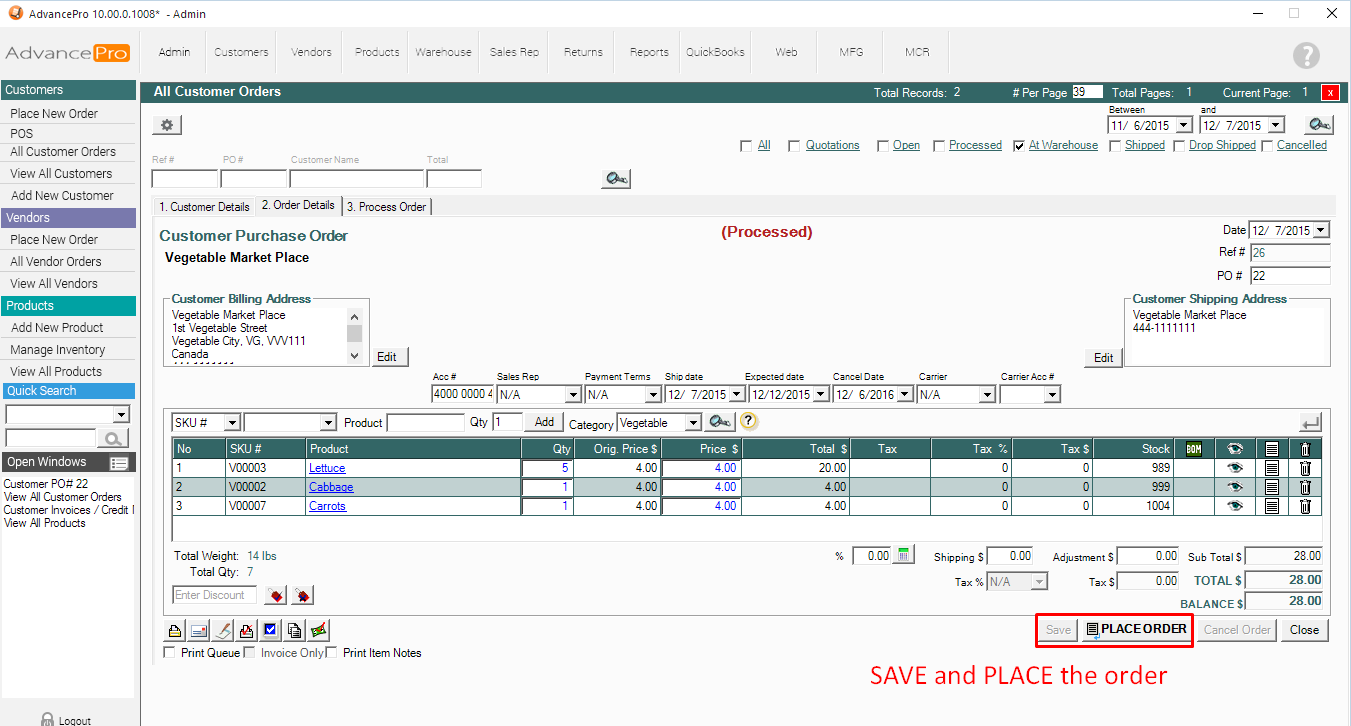 8. PROCESS the order once ready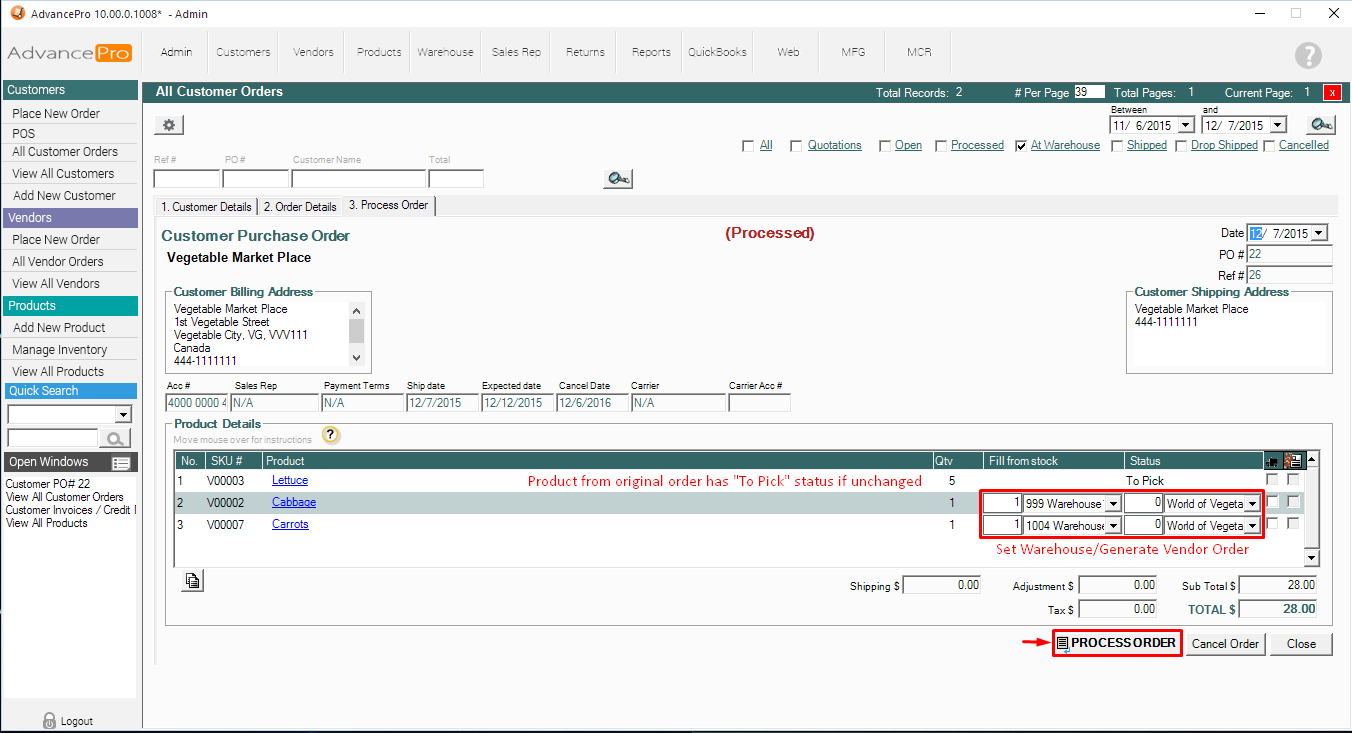 9. Find your pick ticket for this order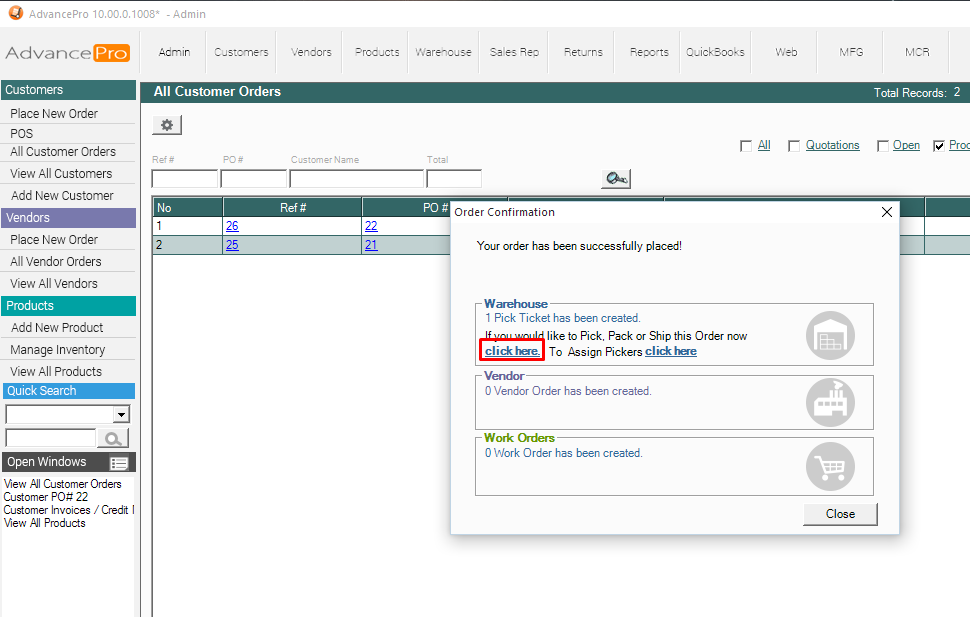 10. Your pick ticket will now have the effects of modifying the order details.