HOW TO CUSTOMIZE VPO APPROVAL EMAIL TEMPLATE
To customize the VPO Approval Email with "Tokens", please follow the instructions below:
1. Go to Admin >> Site Settings >> Email Setting
2. Click VPO Approval Email Tab, and select the file type to be sent.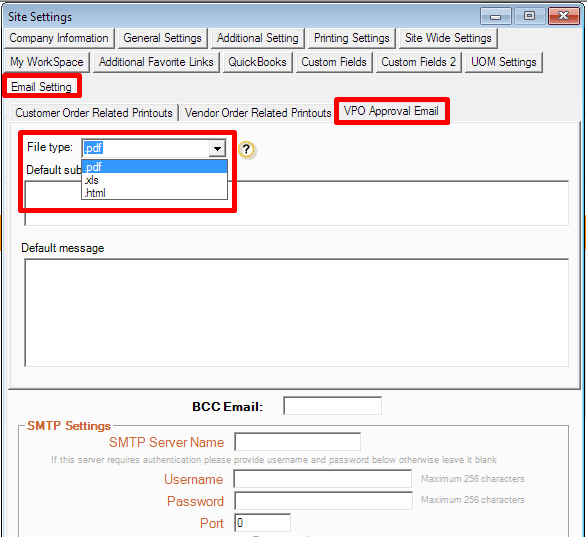 3. Hover your pointer on the "Question Mark" icon to see the full list of available "tokens" or you may refer to this image: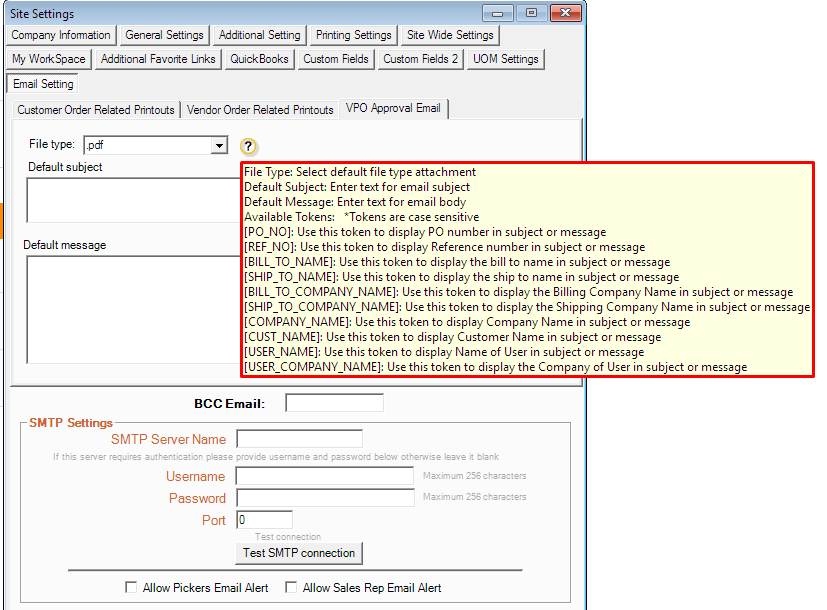 4. The tokens are CASE SENSITIVE. See the example below on how to properly use those tokens on your email templates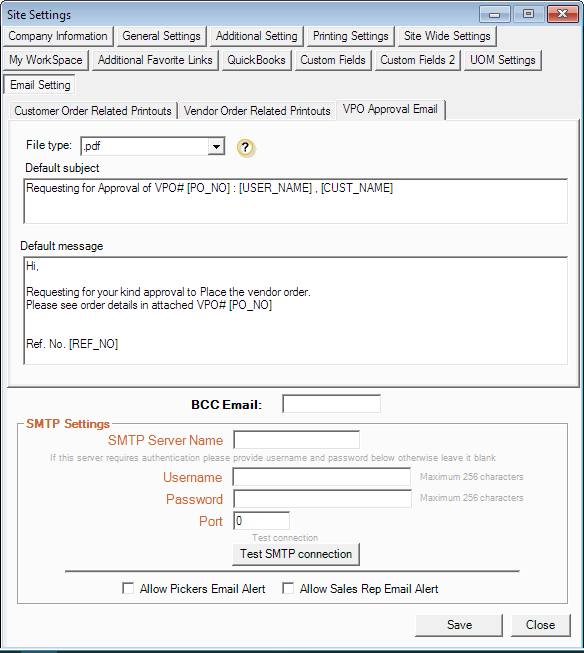 5. Log in as a user with a VPO Amount Limit and place an order that exceeds that amount.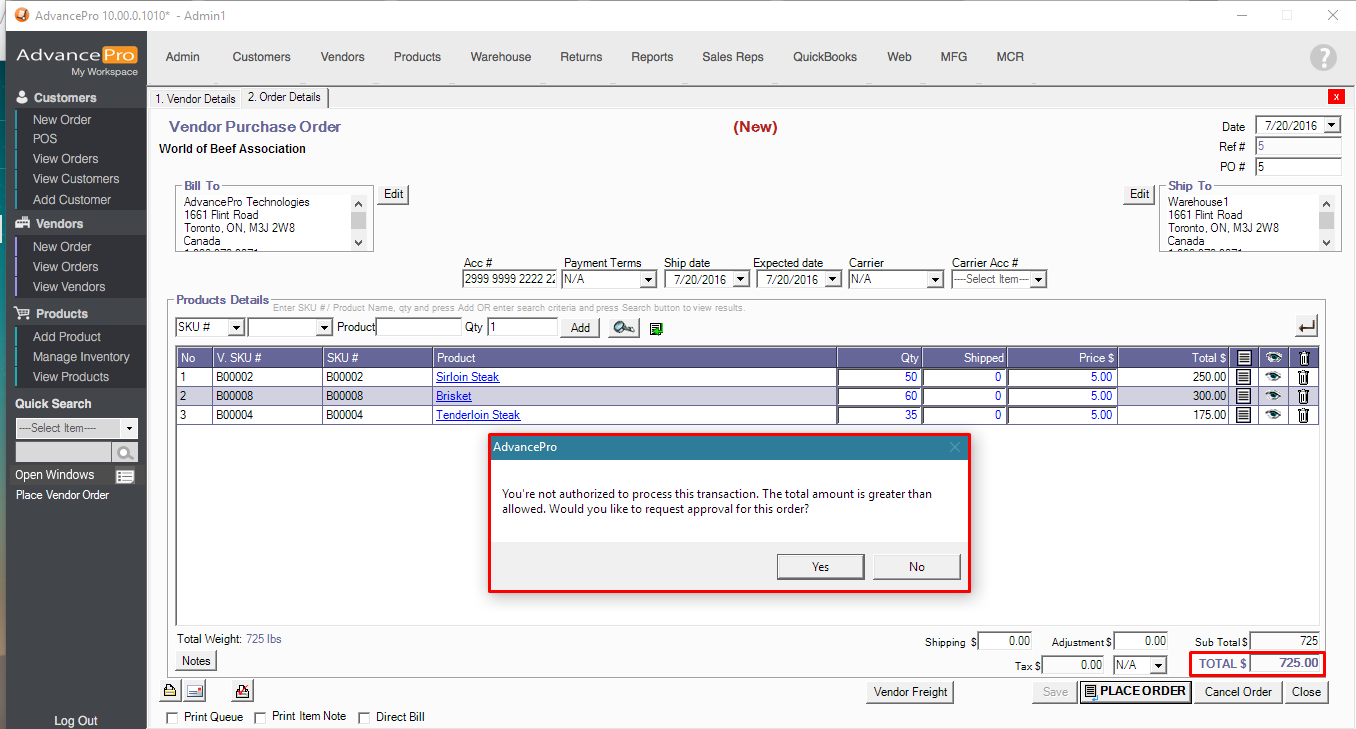 6. Generate the VPO Approval email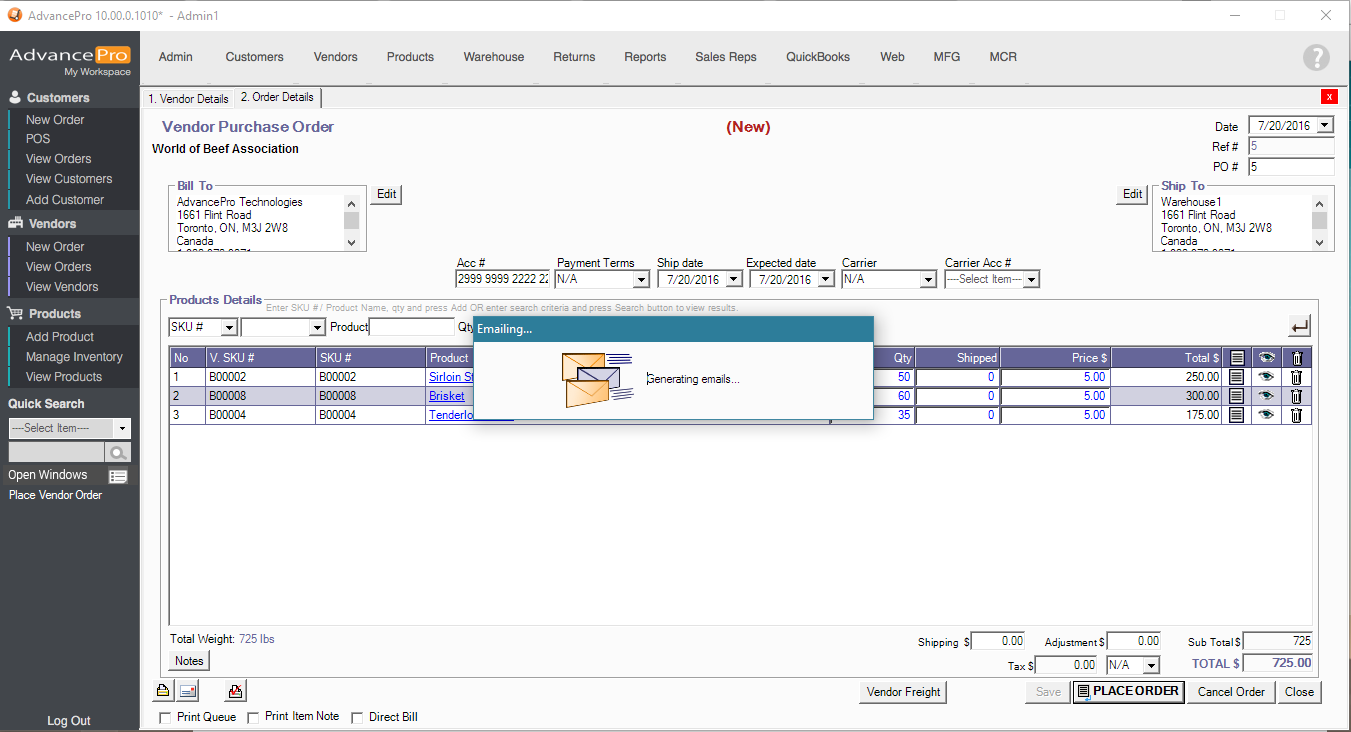 7. Check your mail box for the email sent from AdvancePro.
You will be able to see the template with the exact information, replacing the tokens on your template.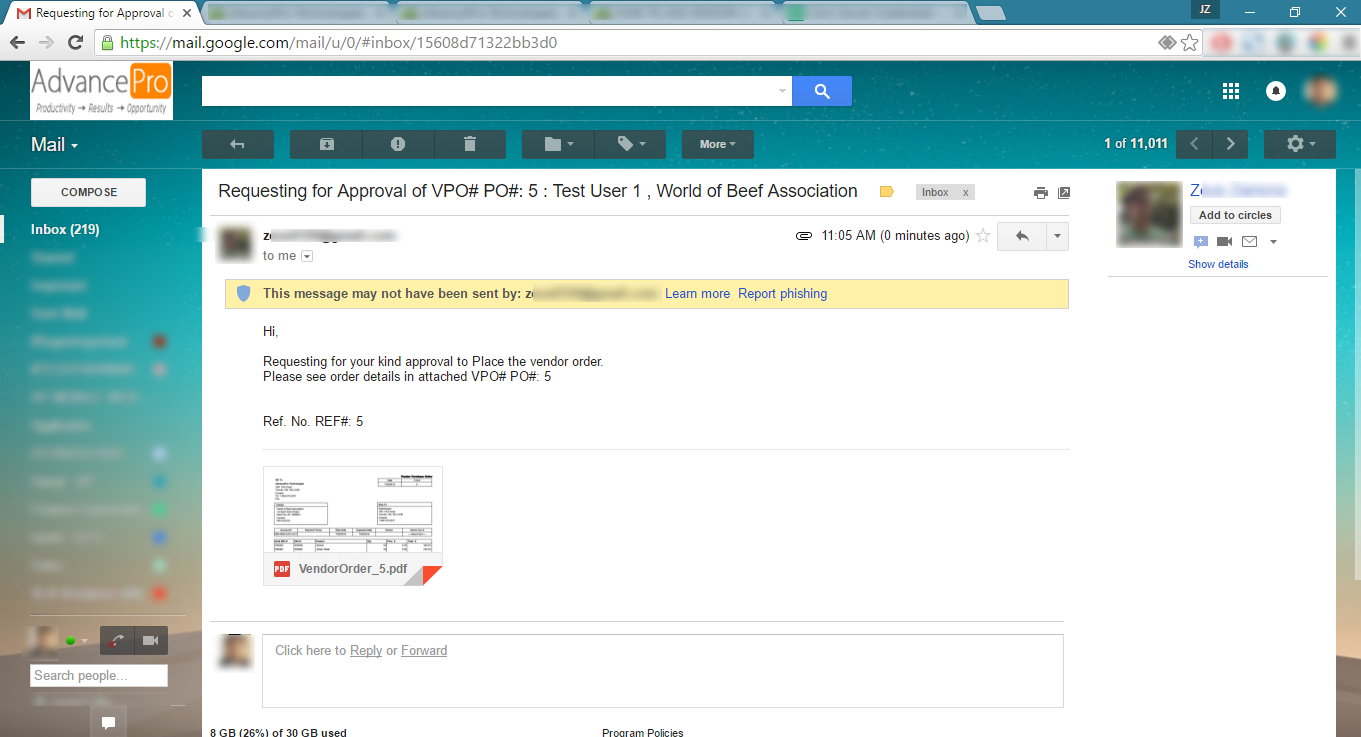 8. Sample PDF Attachment of the vendor order.