How to create variant sorting tags
AdvancePro now has a feature that lets you further control how your variants are sorted
AdvancePro now has a feature that lets you further control how your variants are sorted. This will apply to Advancepro product selector, printouts Shopify, and Woocommerce.
To create a sorting tag, you can go to Product switchboard > Variant Manager.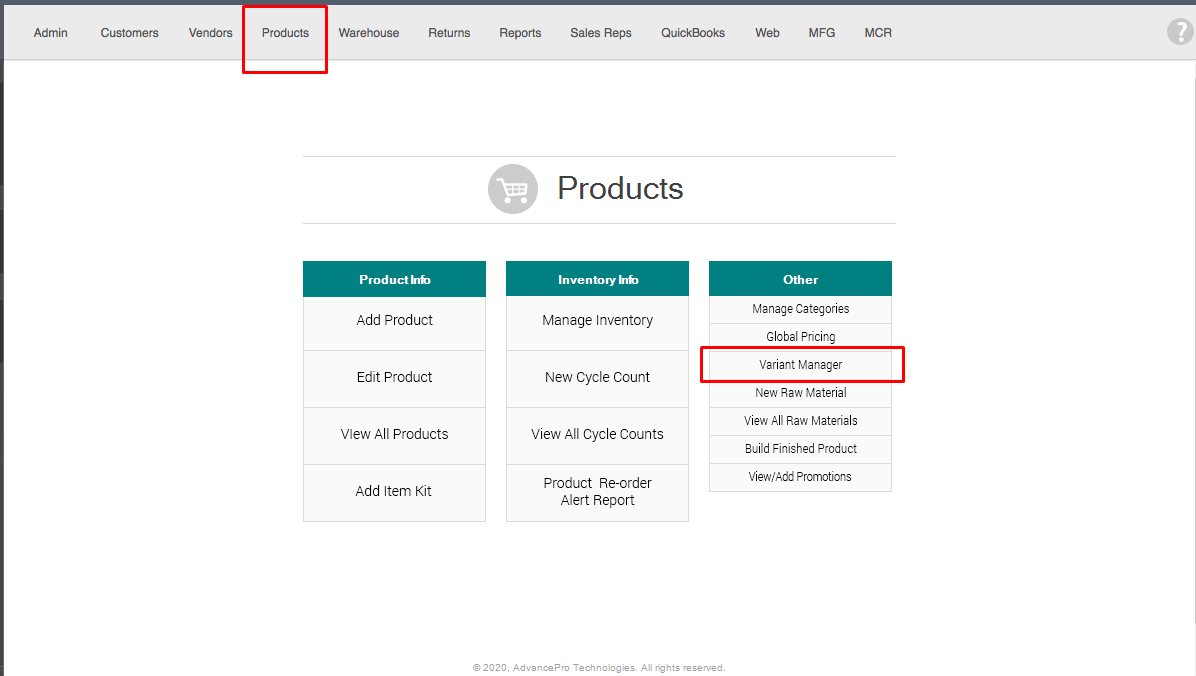 Select the Variant > Put a check mark on the variation from the list below (If they already exist) > enter the sorting Tag and click Update.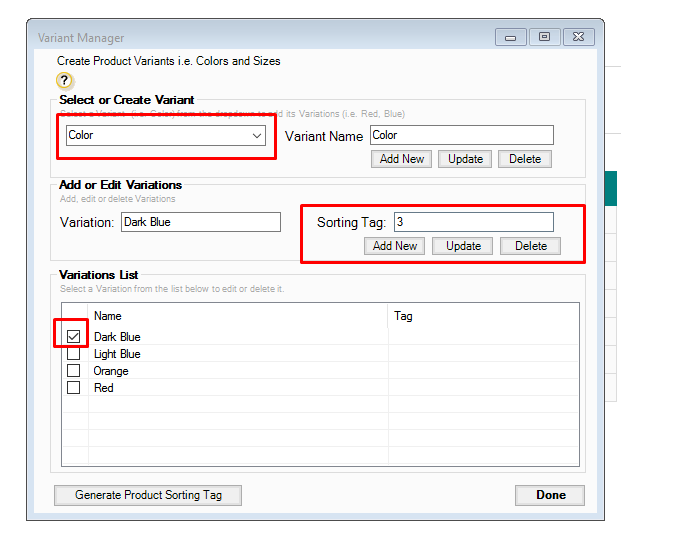 When adding a new variation, just add the sorting tag and it should auto arrange.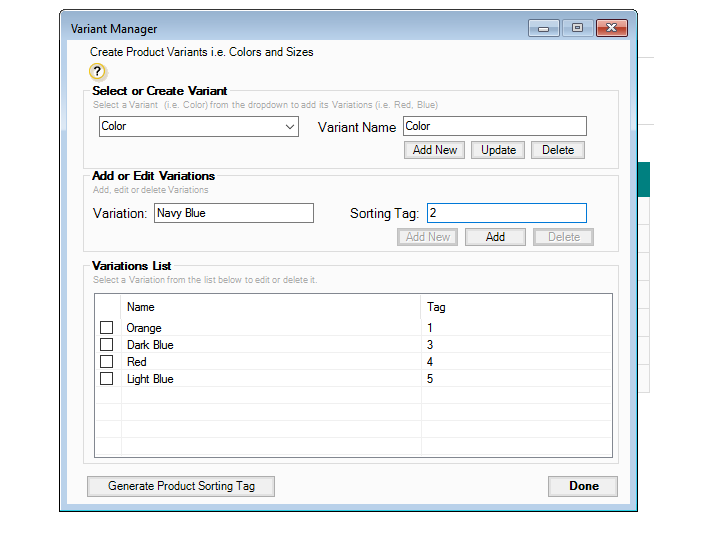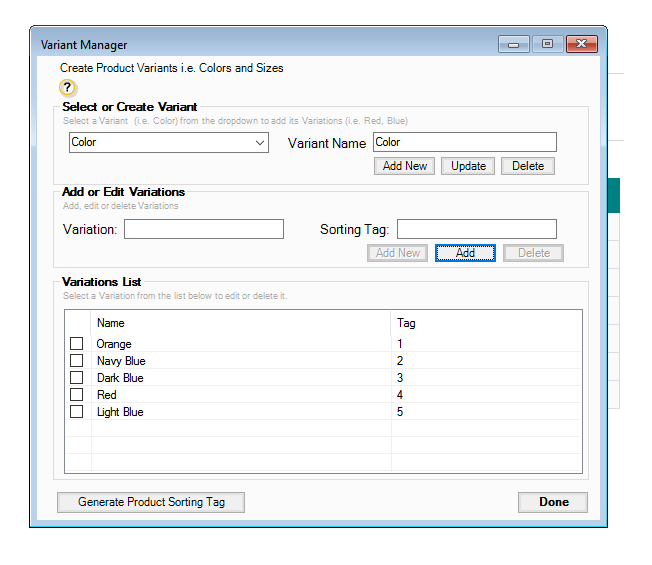 This applies when creating variations: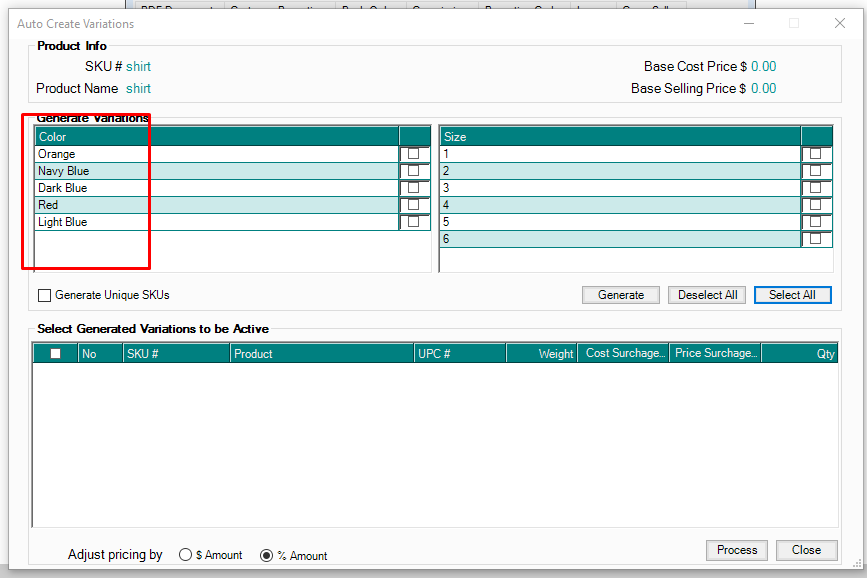 When searching for products to be added in the order: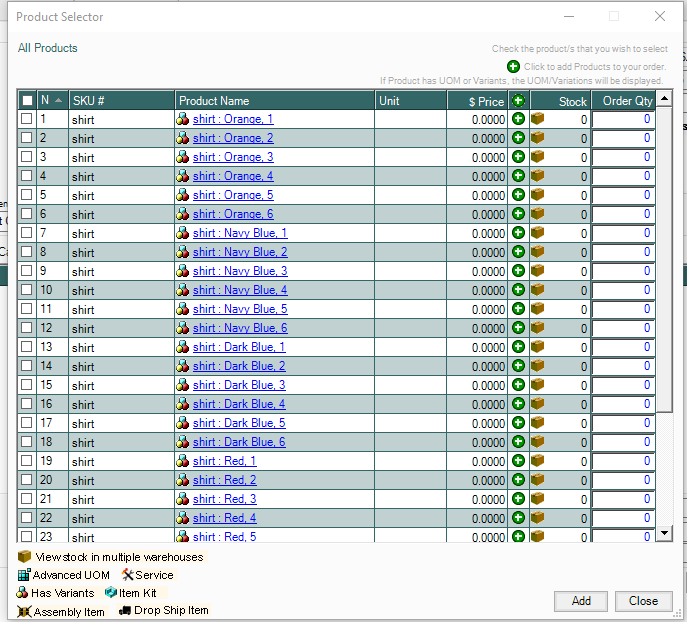 It will also reflect in the order matrix depending on which variant you selected to be displayed horizontally.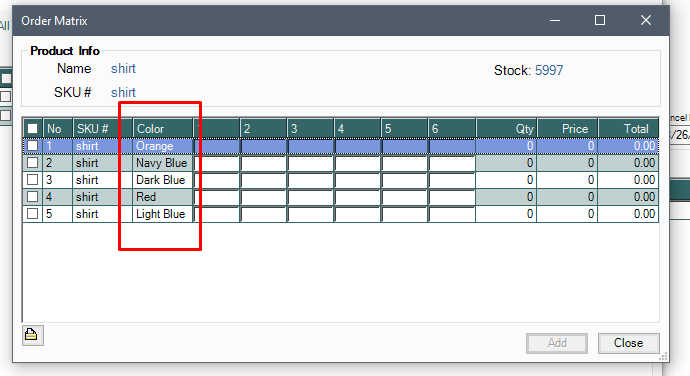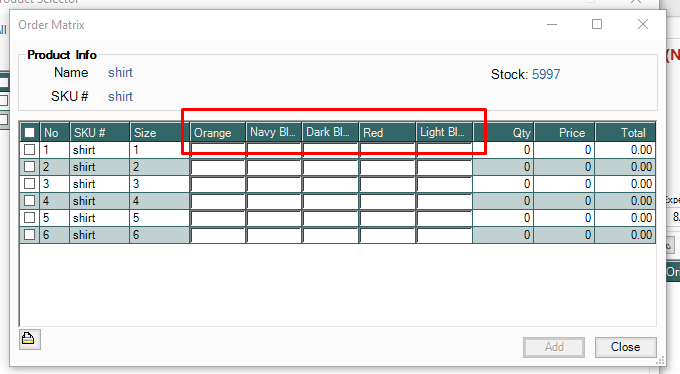 Viewing in All Product screen :