HOW TO: Create Instances for ALL Products on New Warehouse
By default, a newly created warehouse will not have any products. If you want to create instances for ALL products on your new warehouse, follow these steps.
1. Go to Products >> Manage Inventory
2. Select your warehouse, e.g. "Warehouse 3"
3. Locate the dolly button
"
Create all Product in Selected Warehouse
" at the lower right corner of the page.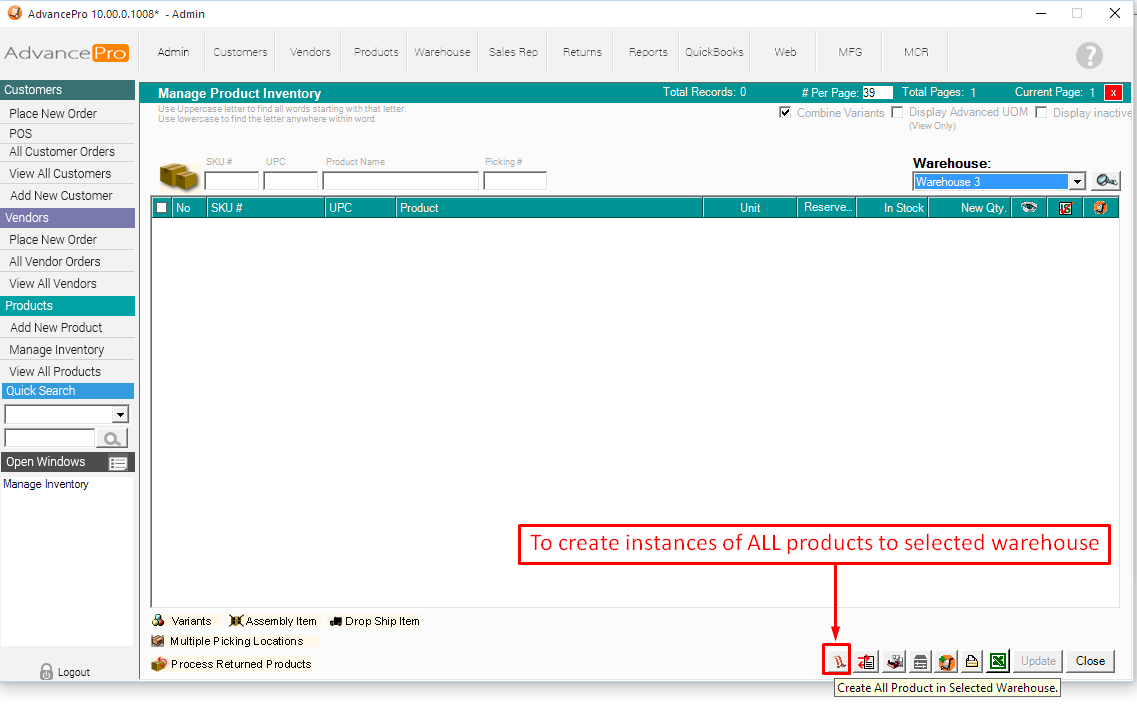 4. Confirm this option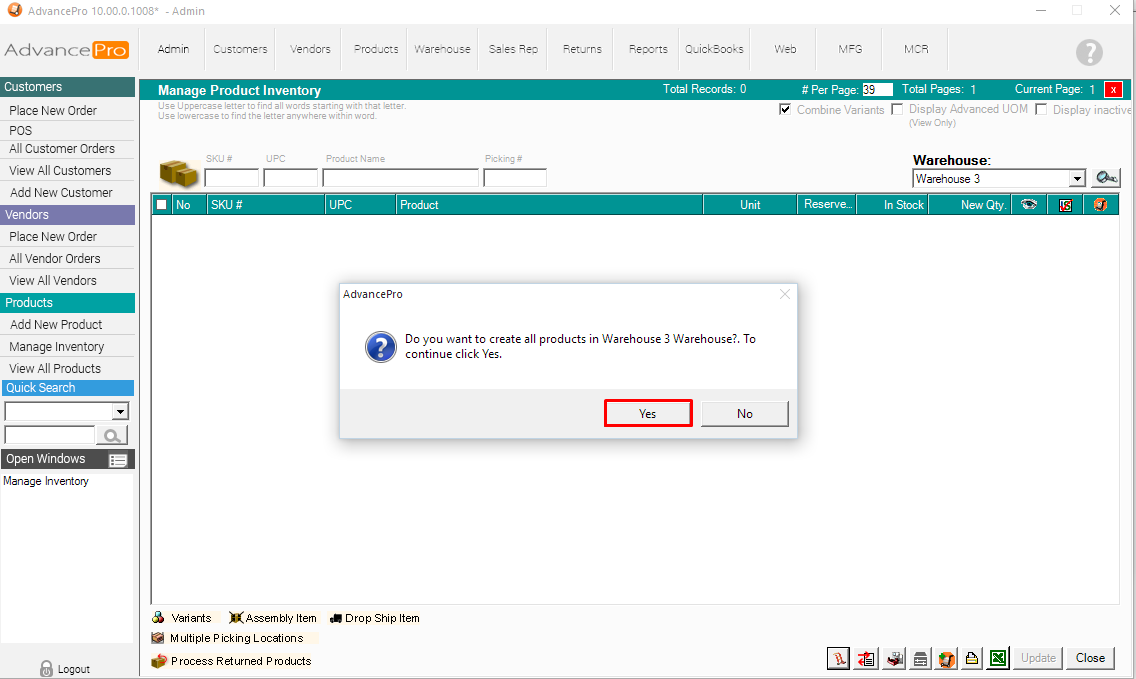 5. All products will now exist on the selected warehouse.