How to Create Categories and assign Products to Categories
Go to
Products
and click
Manage Categories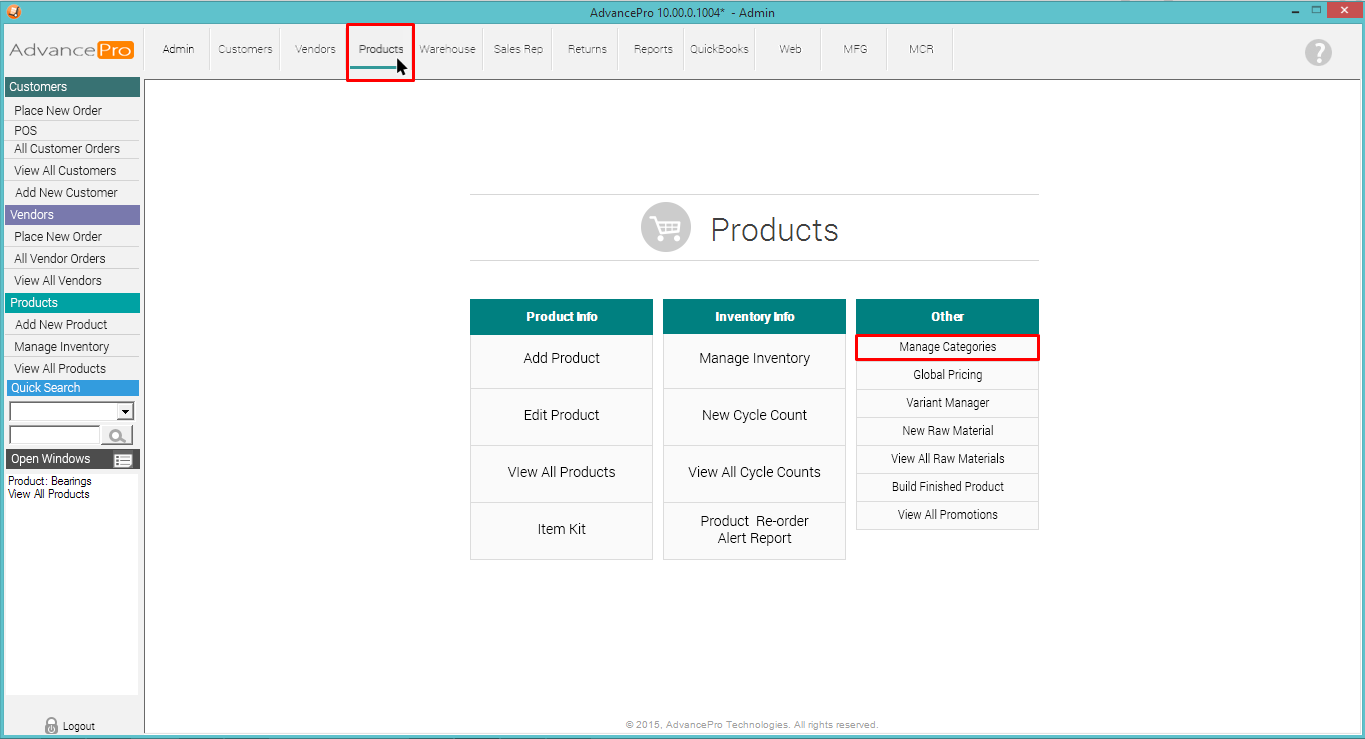 Enter the Category Name and click Add New Category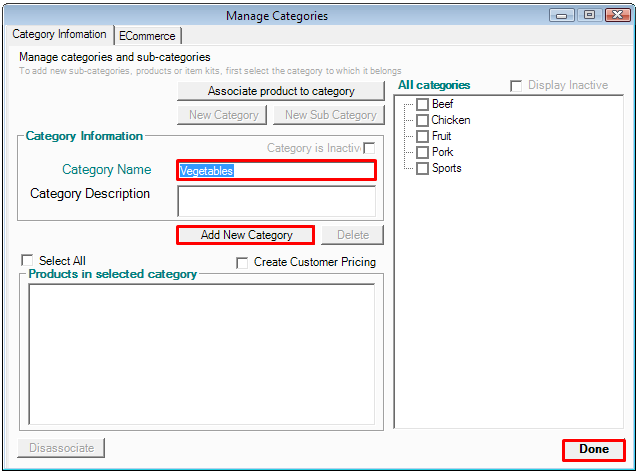 Select the category and click
Associate product to category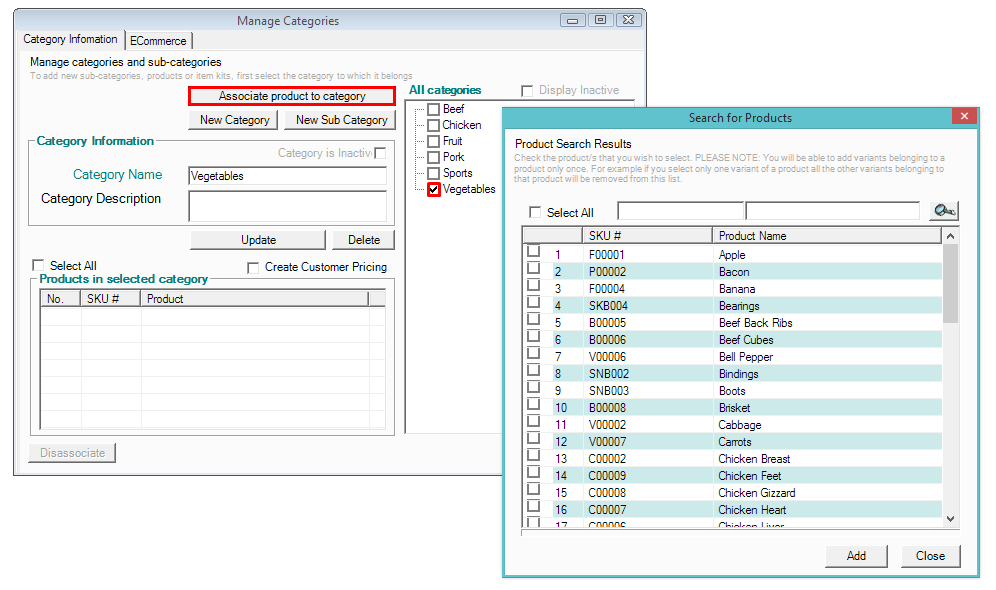 Enter the SKU number(s) that you want to group in this category and click Add. You can select multiple categories at once.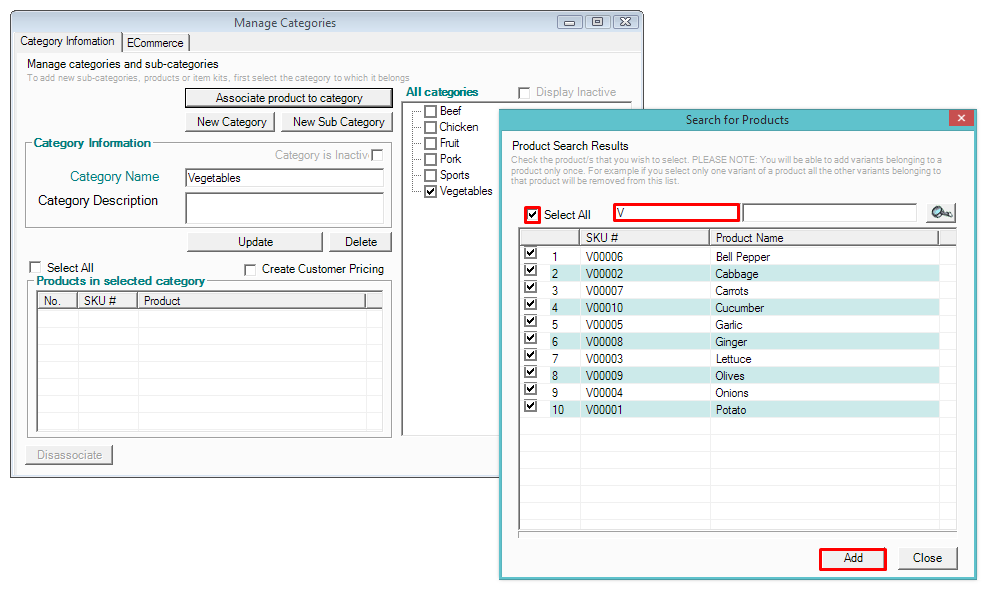 The associated products will appear as a list on this area.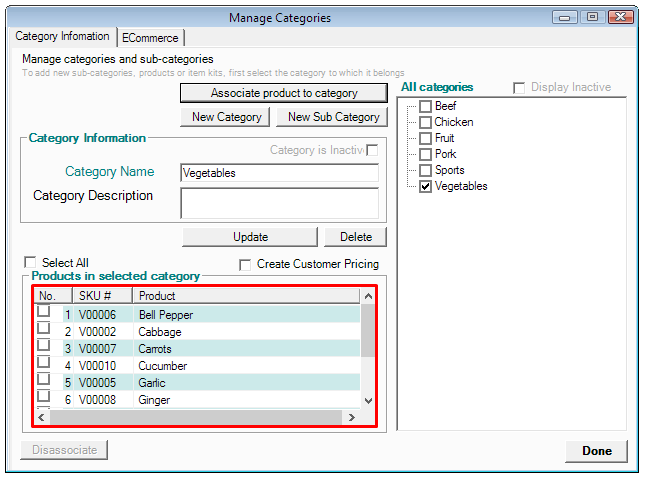 To view them, go to Products > View All Products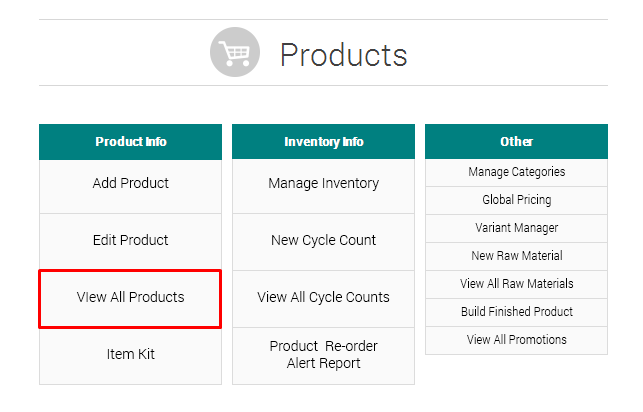 Select the Category you want to view and hit the Search Icon


You will be able to see only the products associated to the selected category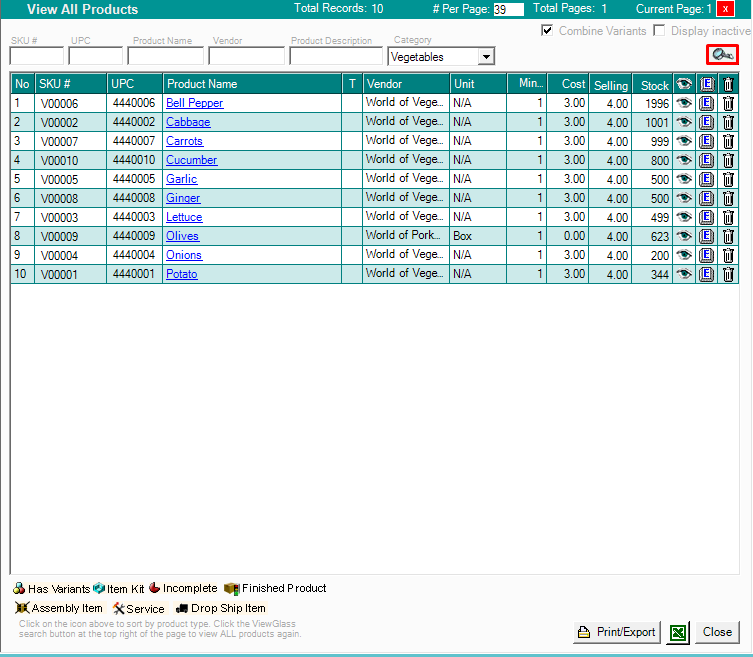 You can also do the same for Customer Orders.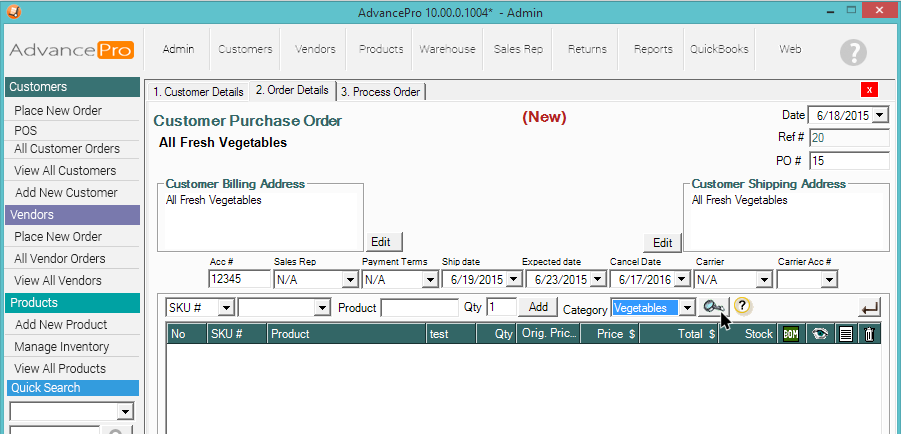 Selecting a category search filter will enable you to add items just according to the category.