HOW TO Clear AdvancePro Database
IMPORTANT: DO NOT CLEAR YOUR DATABASE UNLESS YOU ARE 100% SURE. THIS MAY CAUSE IRREVERSIBLE DAMAGE OR LOSS TO YOUR DATA IF YOU PROCEED WITHOUT CAUTION.
NOTE: ALWAYS CREATE A BACKUP FOR ANY MAJOR OR MINOR CHANGE TO YOUR SYSTEM. ADVANCEPRO WILL NOT BE LIABLE FOR ANY ACCIDENTAL DATA LOSS IF THE DATABASE IS CLEARED WITHOUT PERMISSION FROM YOUR SUPER ADMINISTRATOR.
1. On your AdvancePro on the Server machine, go to Admin >> Utilities >> Database. Click "Clear Database"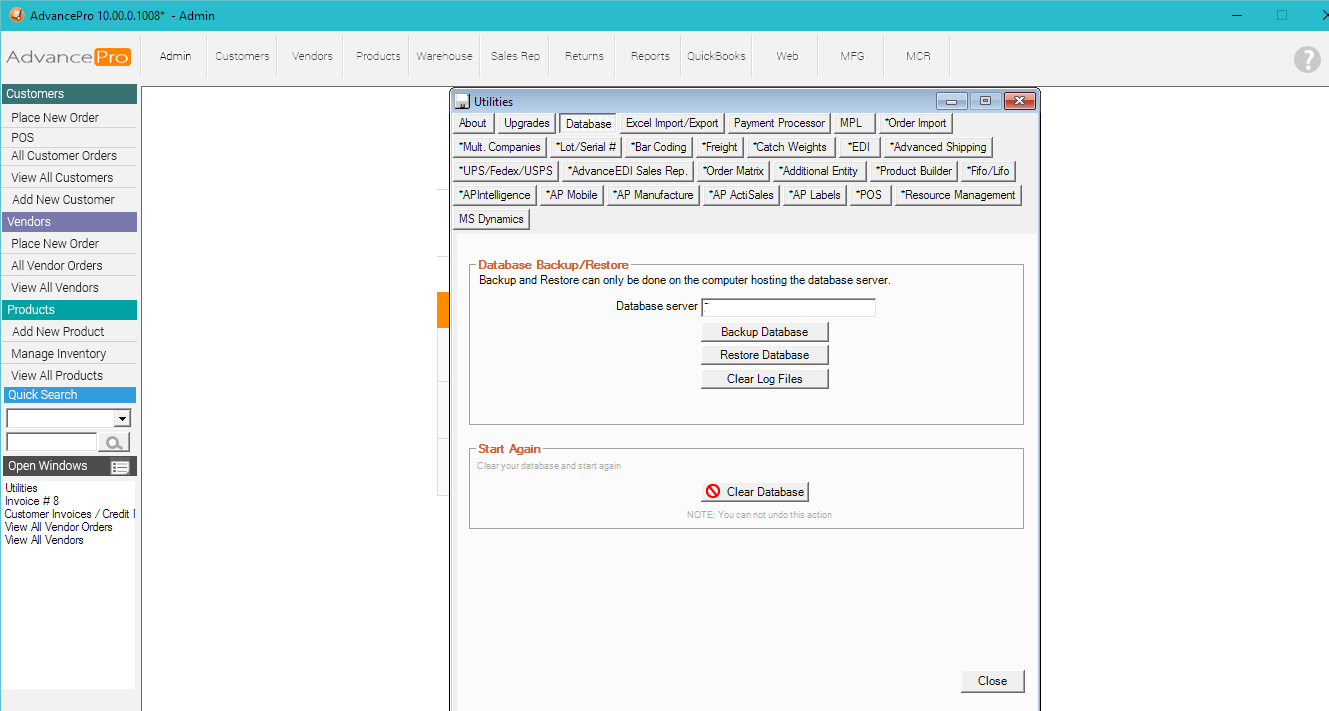 2. A prompt message will pop up asking if you want to continue.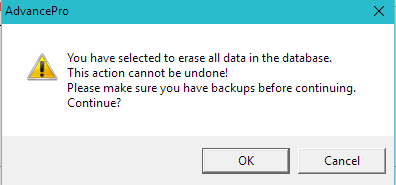 3. Finally, a last warning message will pop up.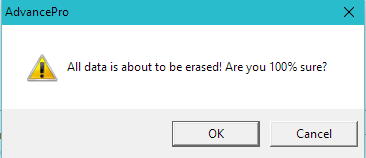 4. After the database is deleted, AdvancePro will shut down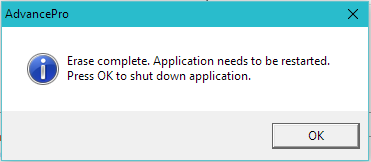 5. You will see the AdvancePro Wizard screen the next time you open AdvancePro