HOW TO Backup AdvancePro Database
1. On your SERVER Computer, Login to AdvancePro and go to Admin > Utilities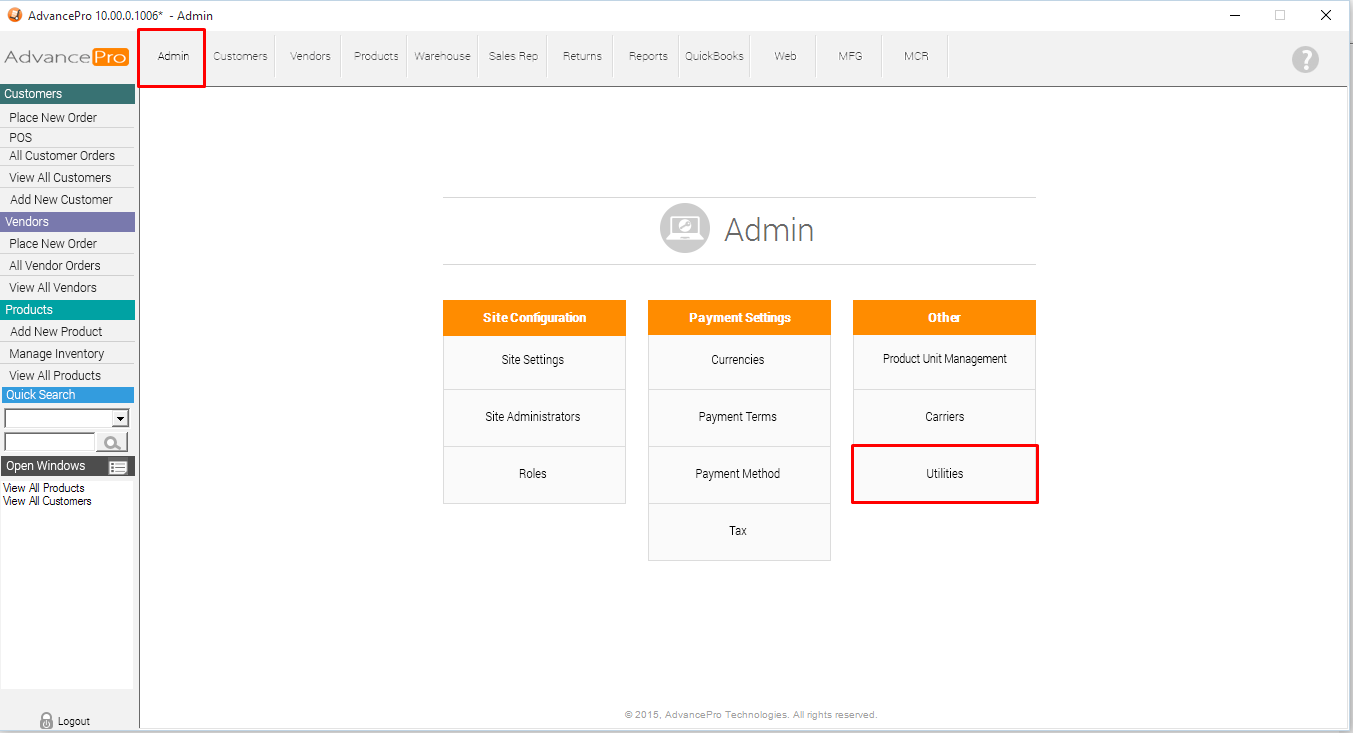 2. Click Database Tab and hit Backup Database
NOTE: If "Backup Database" button is greyed out, you are on a CLIENT machine. You can only perform backups on the Server.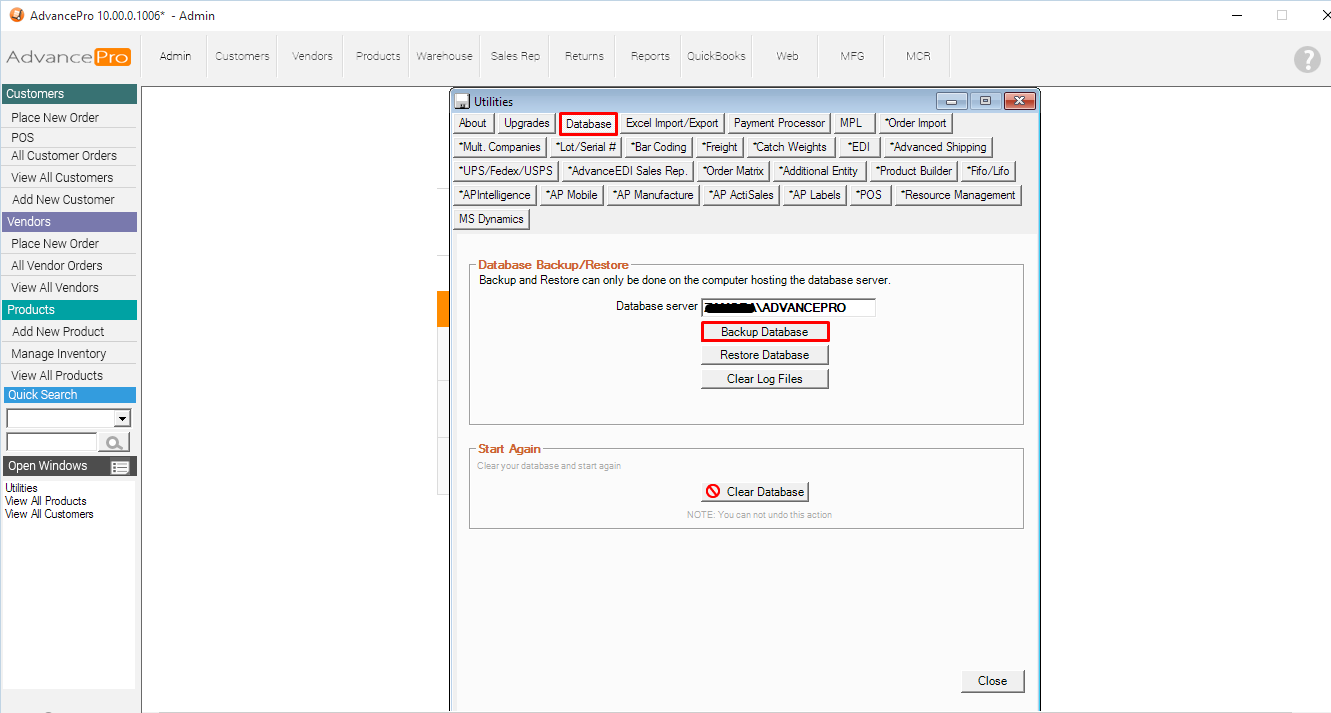 3. Locate the AdvancePro Data Folder and save the backup file there. Add the current date at the end of the file name for easy sorting.
Default Location for 32-bit: C:\Program Files\AdvancePro\Data
Default Location for 64-bit: C:\Program Files(x86)\AdvancePro\Data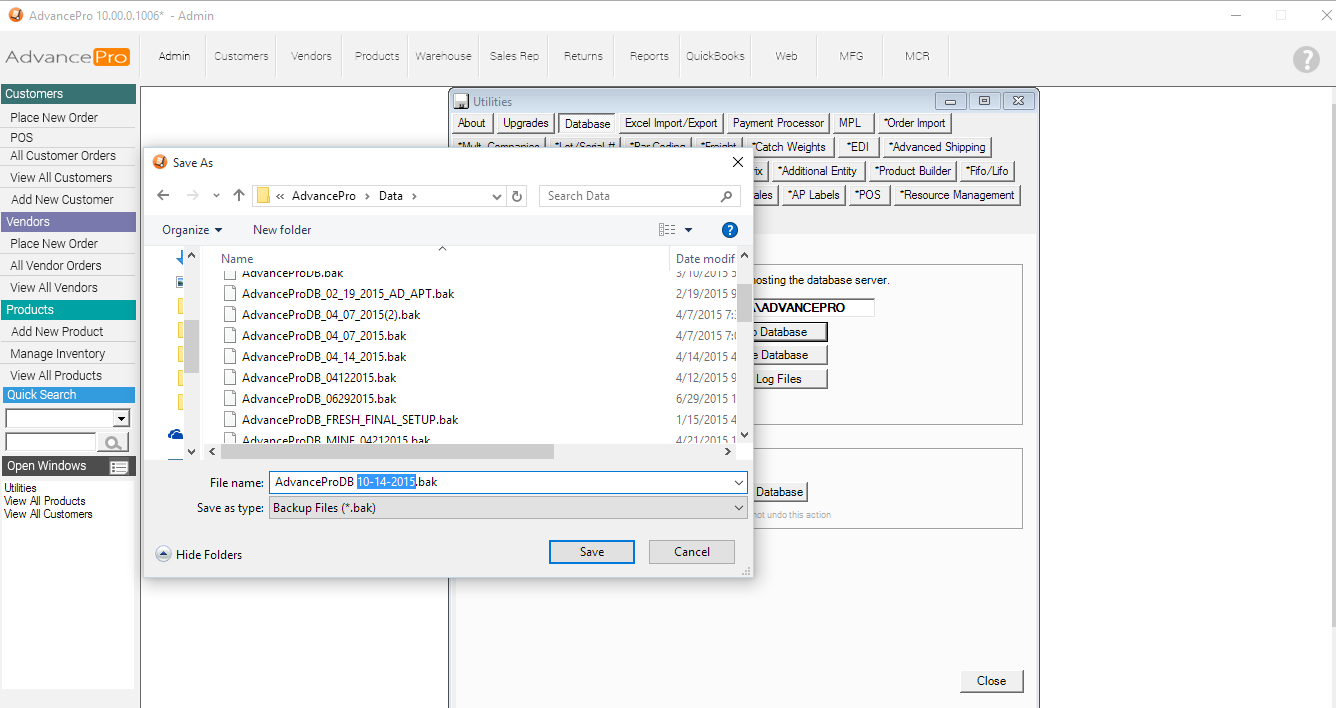 4. An alert message will pop up saying whether AdvancePro Backup has been completed or not.
If not, please review previous steps or contact AdvancePro Support if problems persist.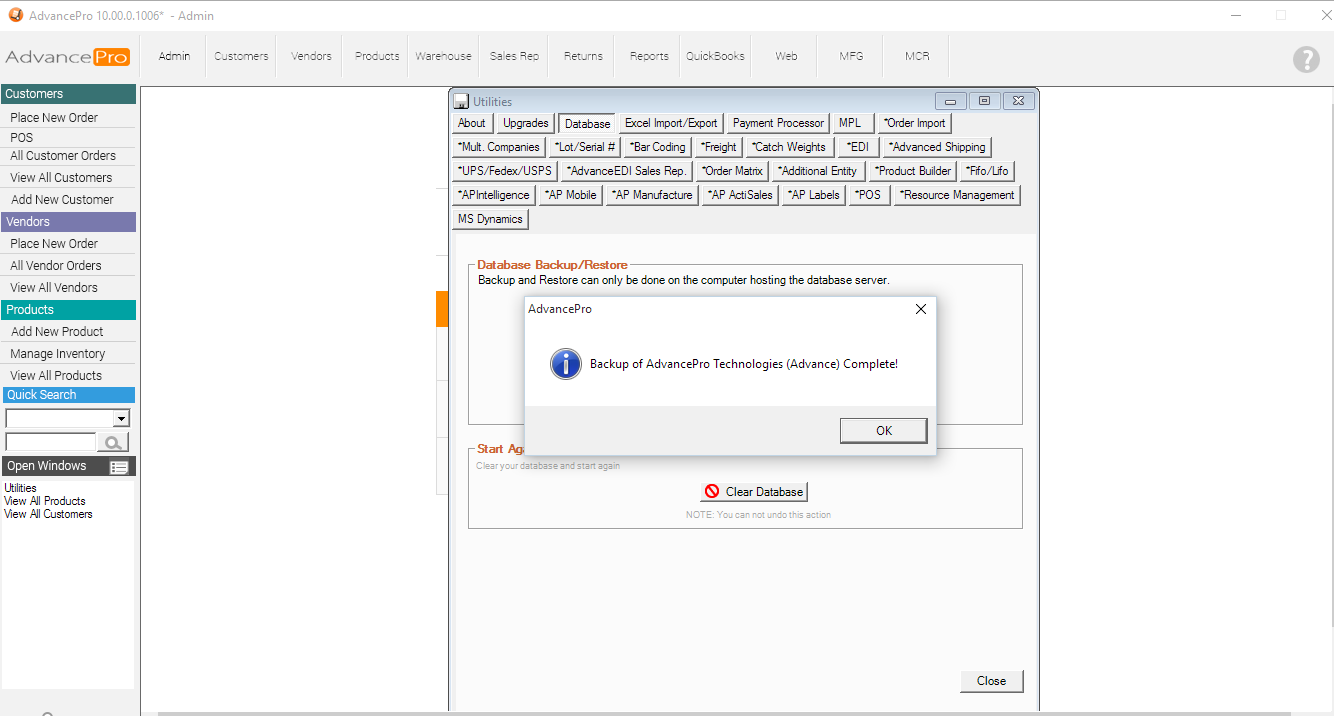 5. On the AdvancePro Data folder, you will be able to see the backup file as a *.bak file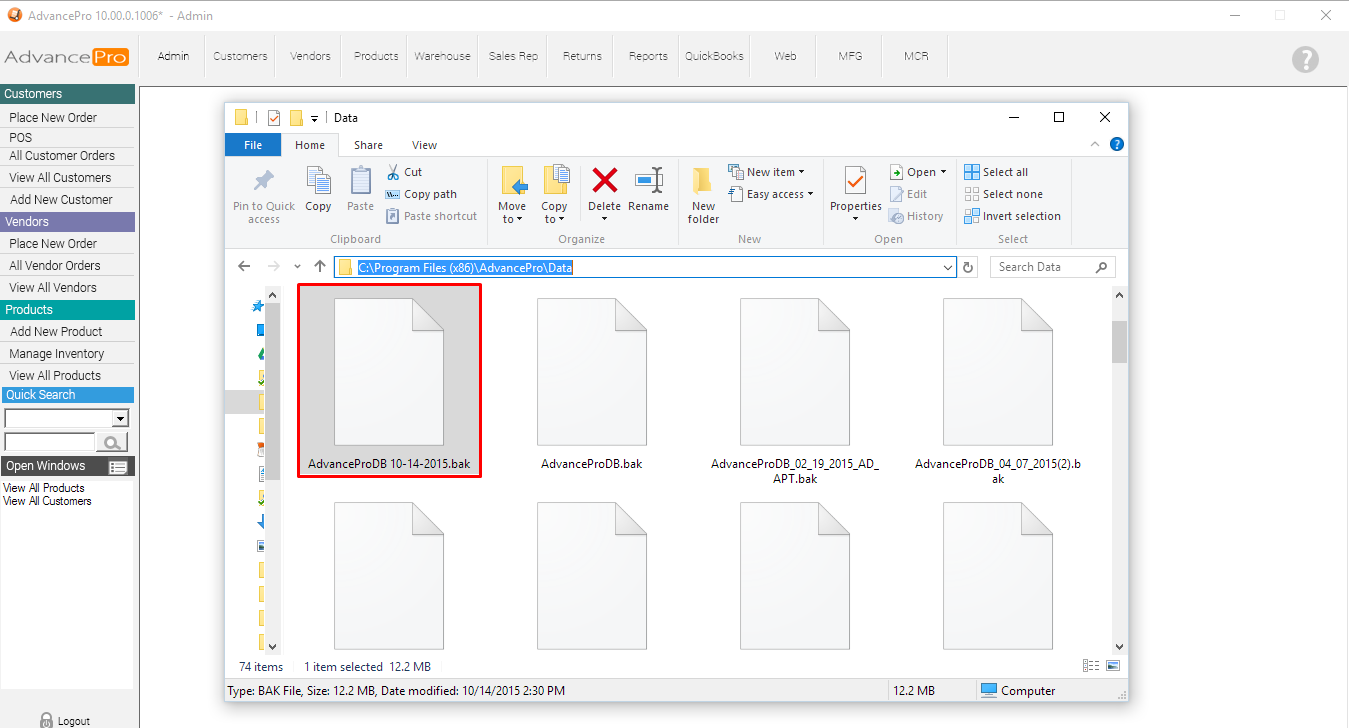 NOTE: Before making any changes (minor or major) to your data, such as importing orders, products, customers, vendors, etc. be sure to backup your system so you can restore the backup if errors are committed.