How to Assign Stock Quantities on Multiple Picking Locations
1. Go to Products >> Manage Inventory
Enter the TOTAL quantity on the New Qty column and hit Update
A dialog box will appear. Enter the reason for the Adjustment and hit Submit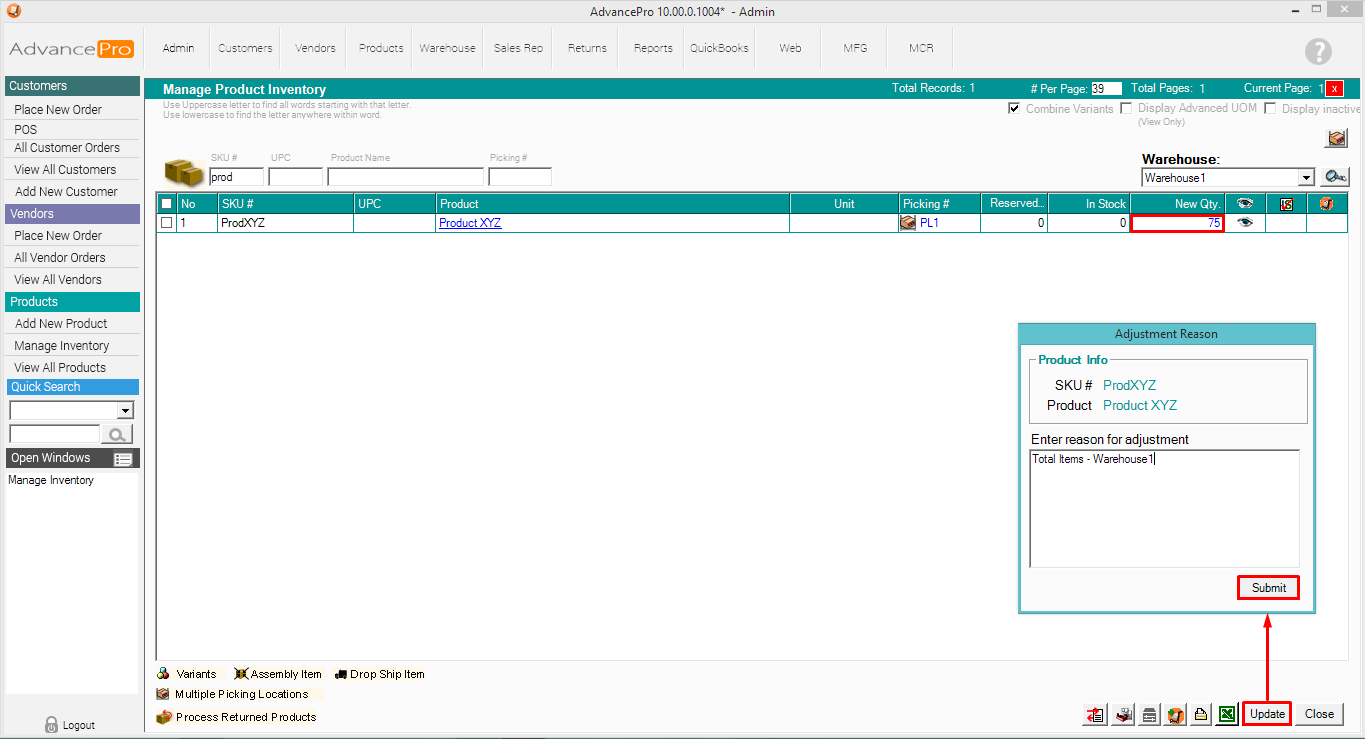 2. After entering the total in stock quantity, click the Picking #, "PL1", and the Manage Picking Locations screen will appear.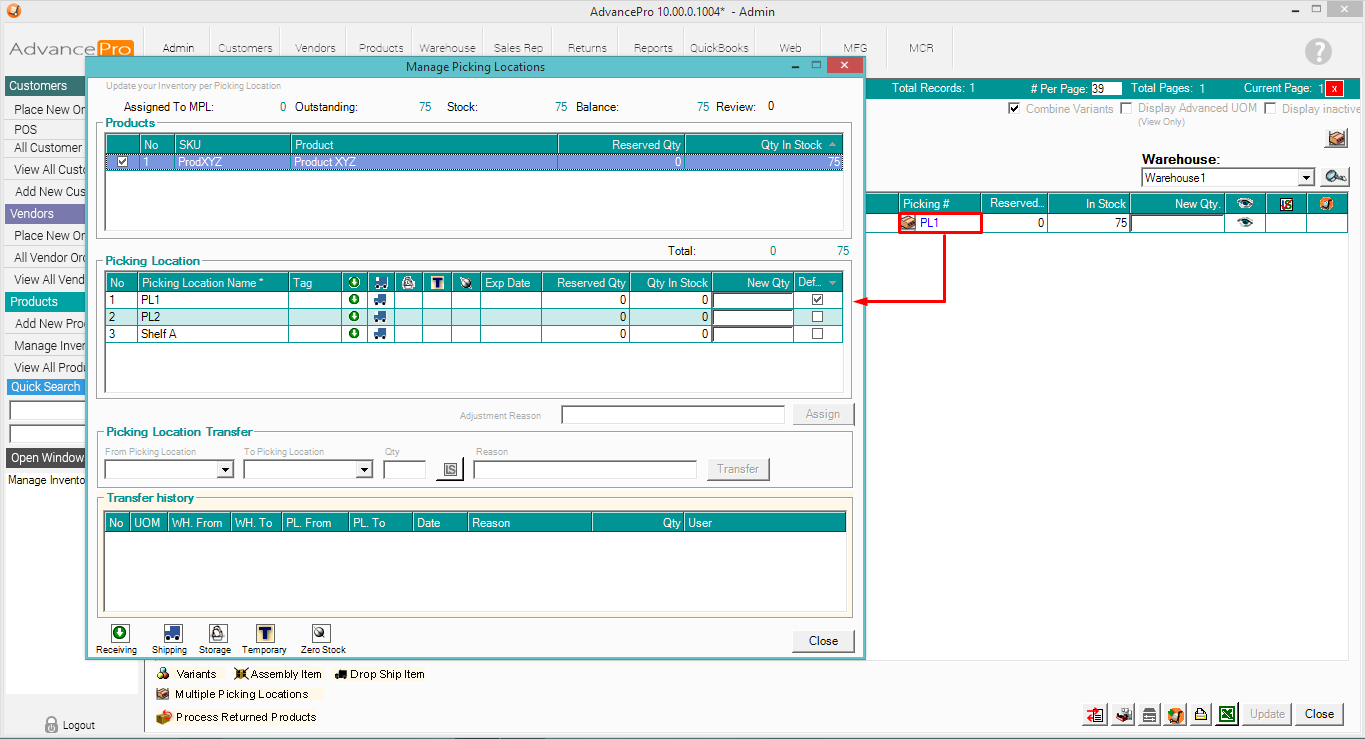 3. Designate the stock quantities on your Picking Locations. The Balance qty will be deducted simultaneously when entering the New Qty.
Enter your Adjustment Reason and hit Assign.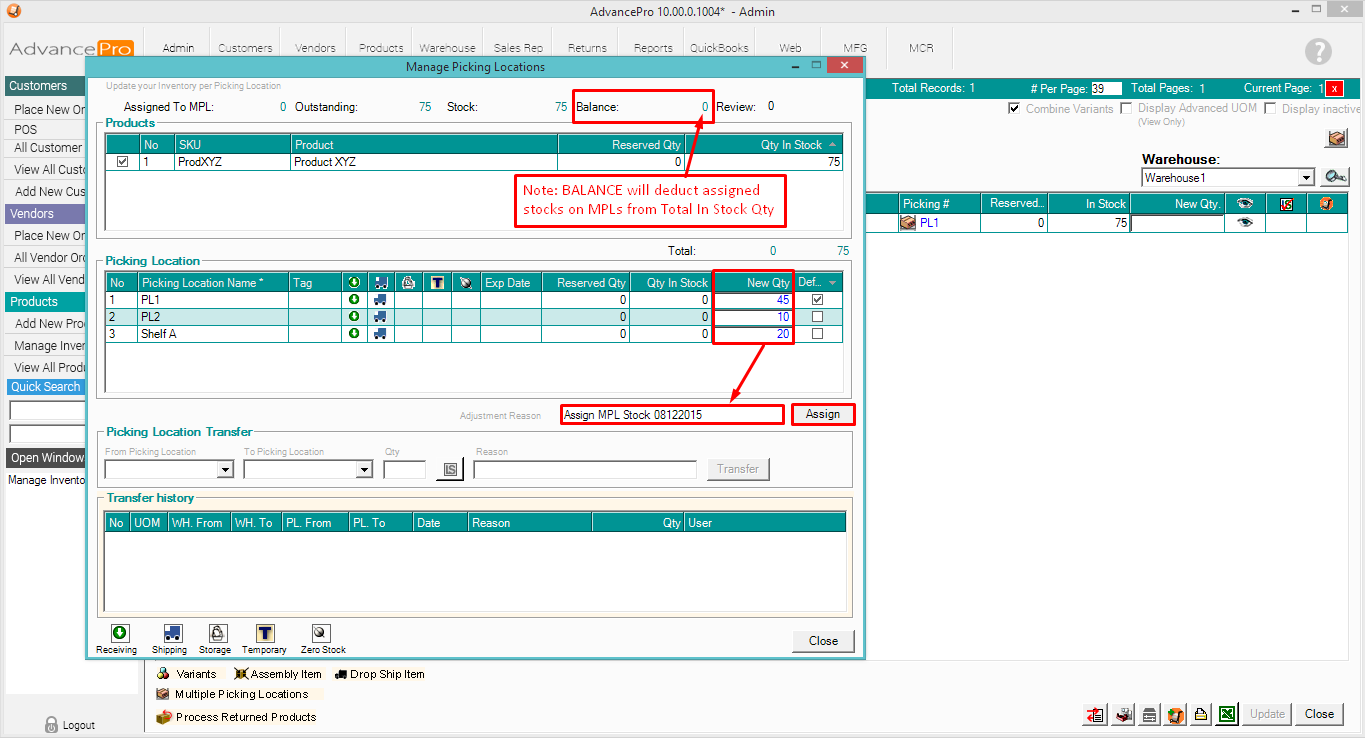 4. Click OK to confirm.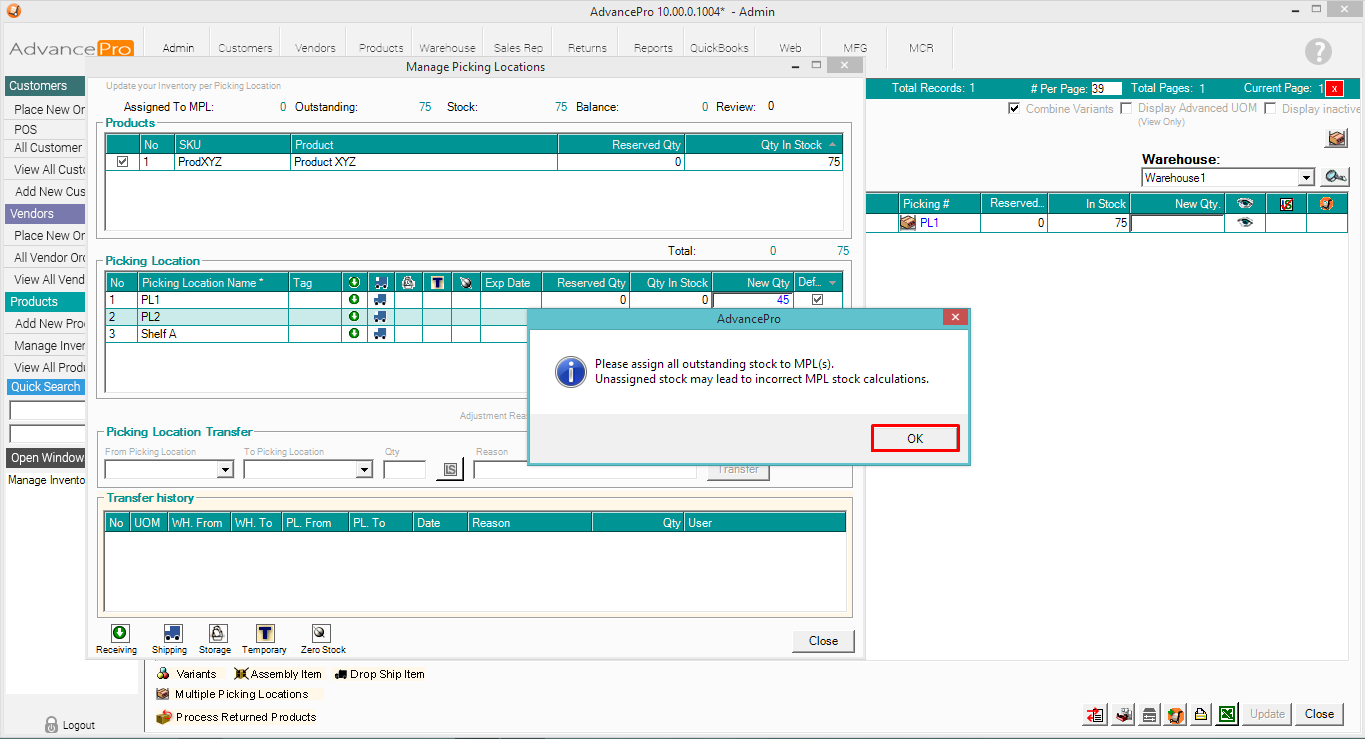 5. The quantities will now be recorded on each picking location.