How do I view Outstanding Balance on AdvancePro from QuickBooks?
Sales reps can now quickly view outstanding balances when placing new orders for customers. Payments made in QB are reflected in AdvancePro.
You are able to click the button to get payments from QB against invoices that are linked. Those payments will also download into AdvancePro and you will see "Paid in QB" payment on an order/invoice. This will also recalculate your balances in AP, but you will also see QB references as well.
Steps on how to View the QB Balance:
Go to Customer > Edit Customer > Select Customer > Click on E icon > Invoice Info Tab > Click on Show Balance in Quickbooks.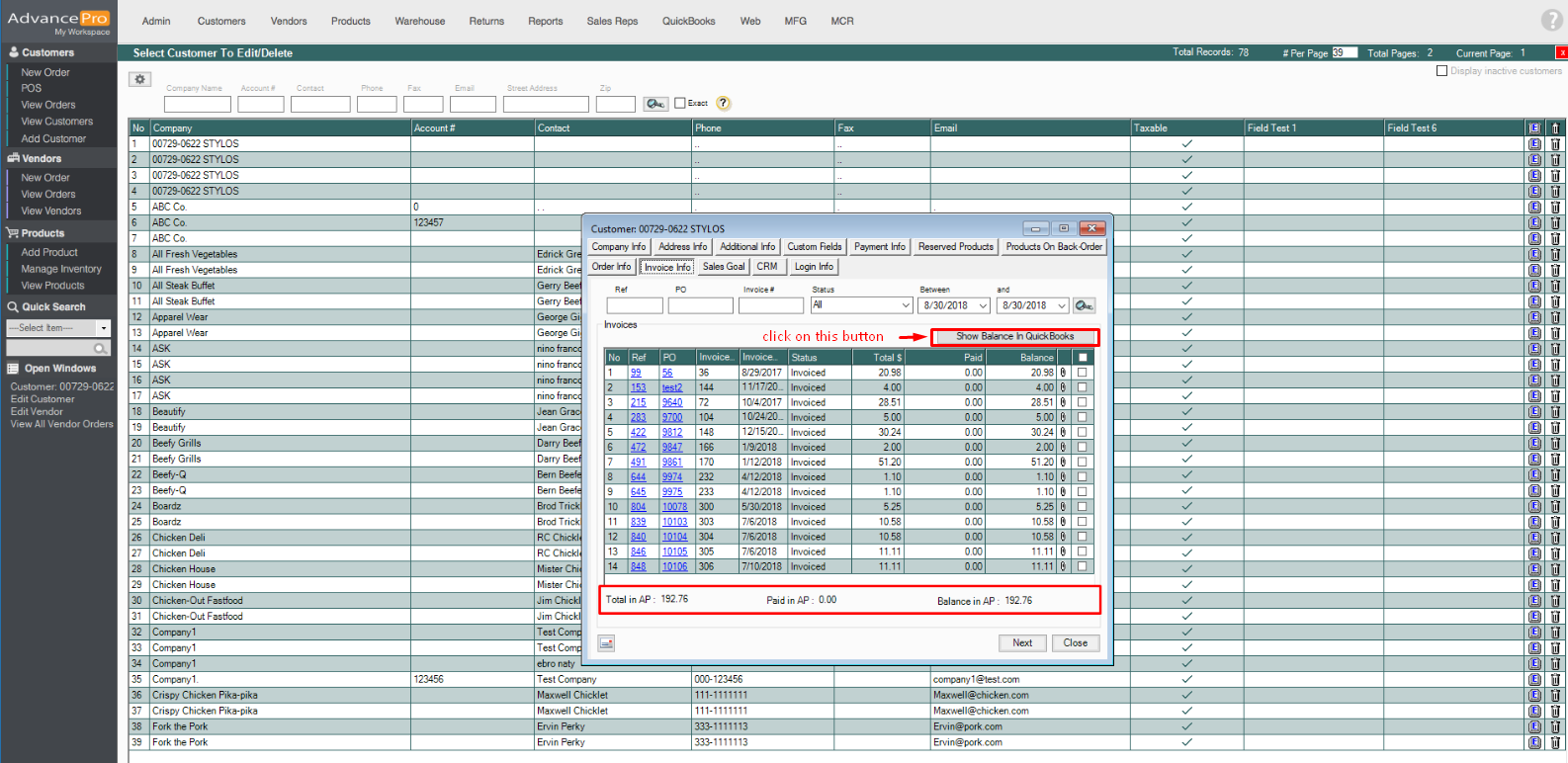 Click Yes to update credit amount from QuickBooks.