Overview
In order to sync AdvancePro with QuickBooks, it is necessary to grant AdvancePro permission to access your QuickBooks company file. This is usually a one time process performed when you first enable the integration. However, after certain updates, it may be necessary to repeat the process.

If you are configuring the QuickBooks integration for the first time, please refer to the QuickBooks Syncing Setup Guide.

If you have been using the integration previously but are now unable to sync due to AdvancePro no longer having access, please follow the steps below.

Steps
1. Log into your QuickBooks company file as a user with administrator permission.

2. In AdvancePro, click QuickBooks and then Export to QuickBooks.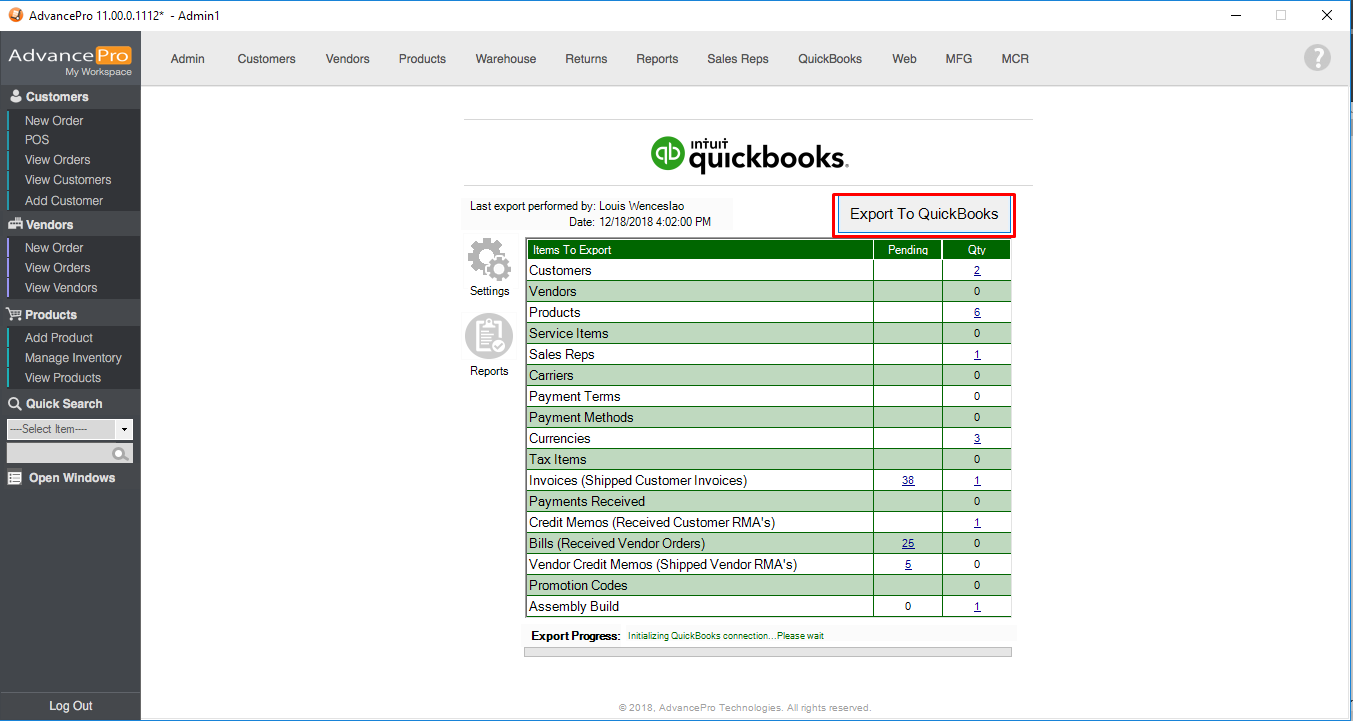 3. A Prompt will pop up in QuickBooks asking if you want to allow AdvancePro to access QuickBooks. Select the 3rd option "Yes, whenever this QuickBooks company file is open" (or "Yes, always, allow..." if you intend to use the auto-sync). If you intend to handle credit card information in AdvancePro, then also select the option "Allow this application to access personal data..."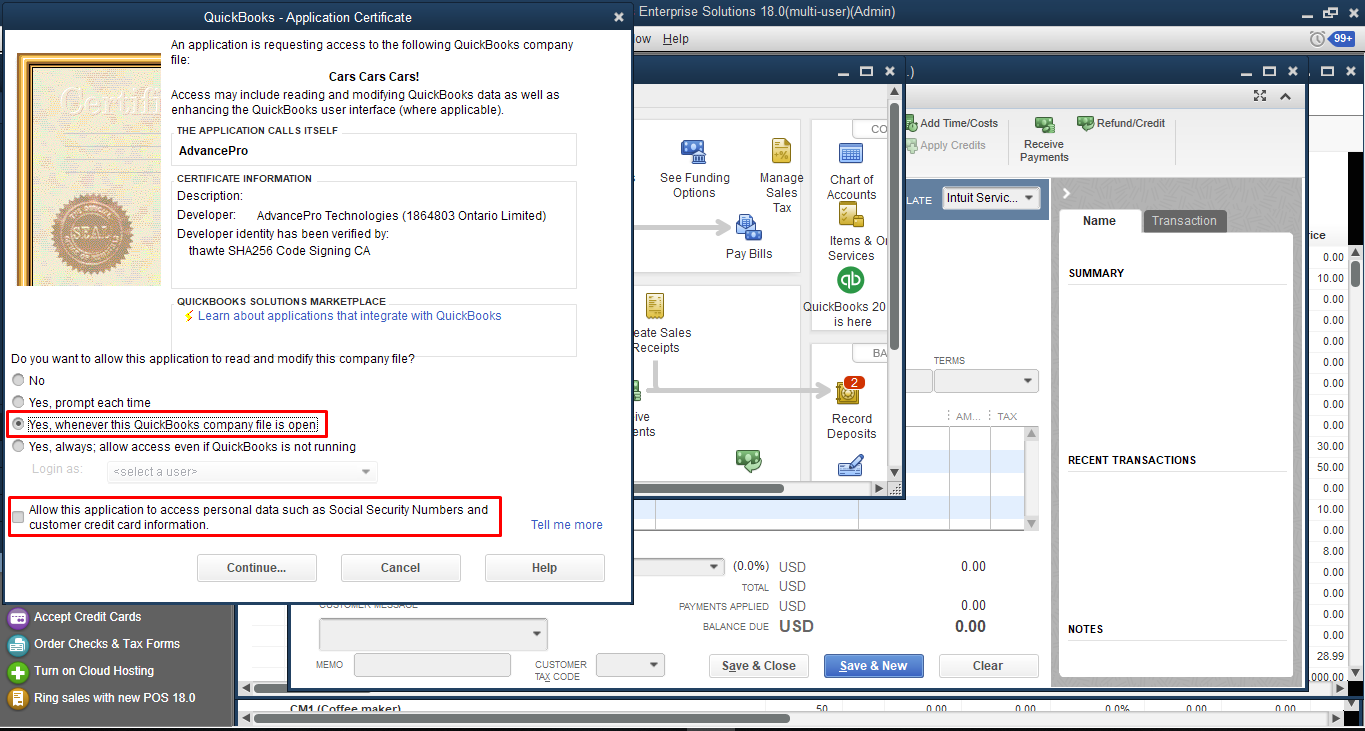 4. An access confirmation will pop up. Simply click Done to complete the process.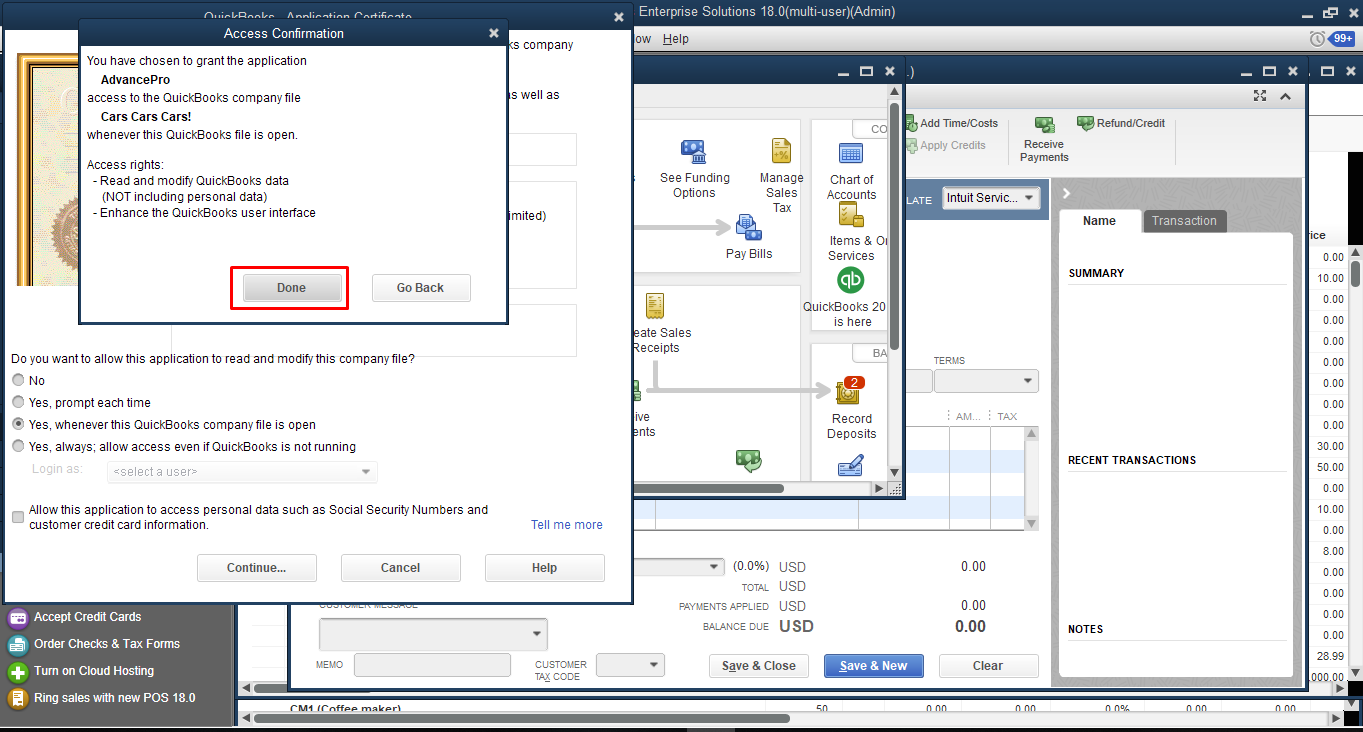 Troubleshooting
If the above process did not work, try the following:
1. In QuickBooks, go to Edit > Preferences > Integrated Applications and click the Company Preferences tab.
2. Remove any AdvancePro entries in the list of applications.
3. Repeat the first set of steps above.