APTX provides a comprehensive customer setup experience for creating and managing customers. A customer can be created and assigned to a default sales rep in this module, as well as business terms for the customer.
Customers module can be accessed by clicking on Customers menu from the sidebar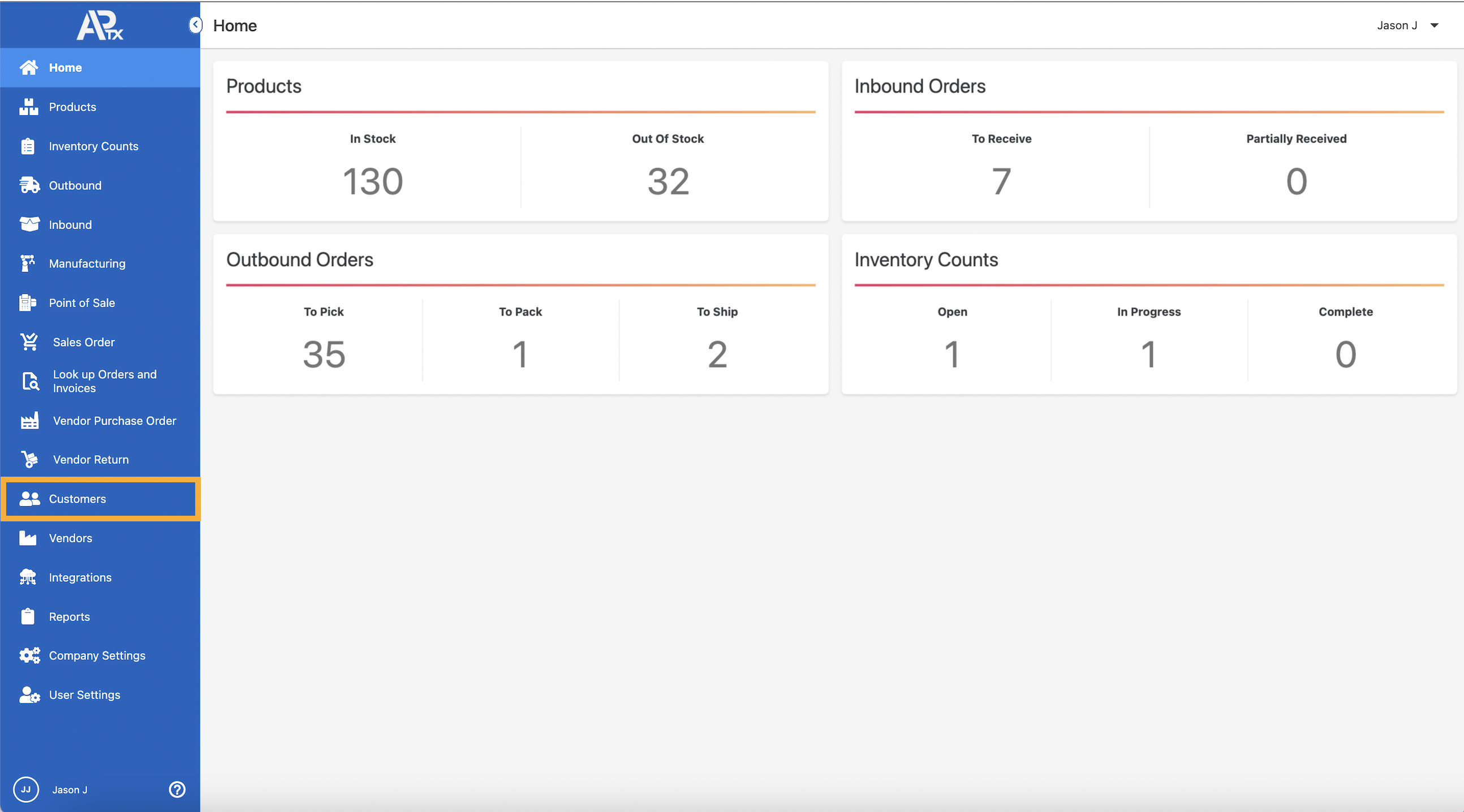 You'll see a list of customers, company info, address info, additional info, products on Back-order, Order info.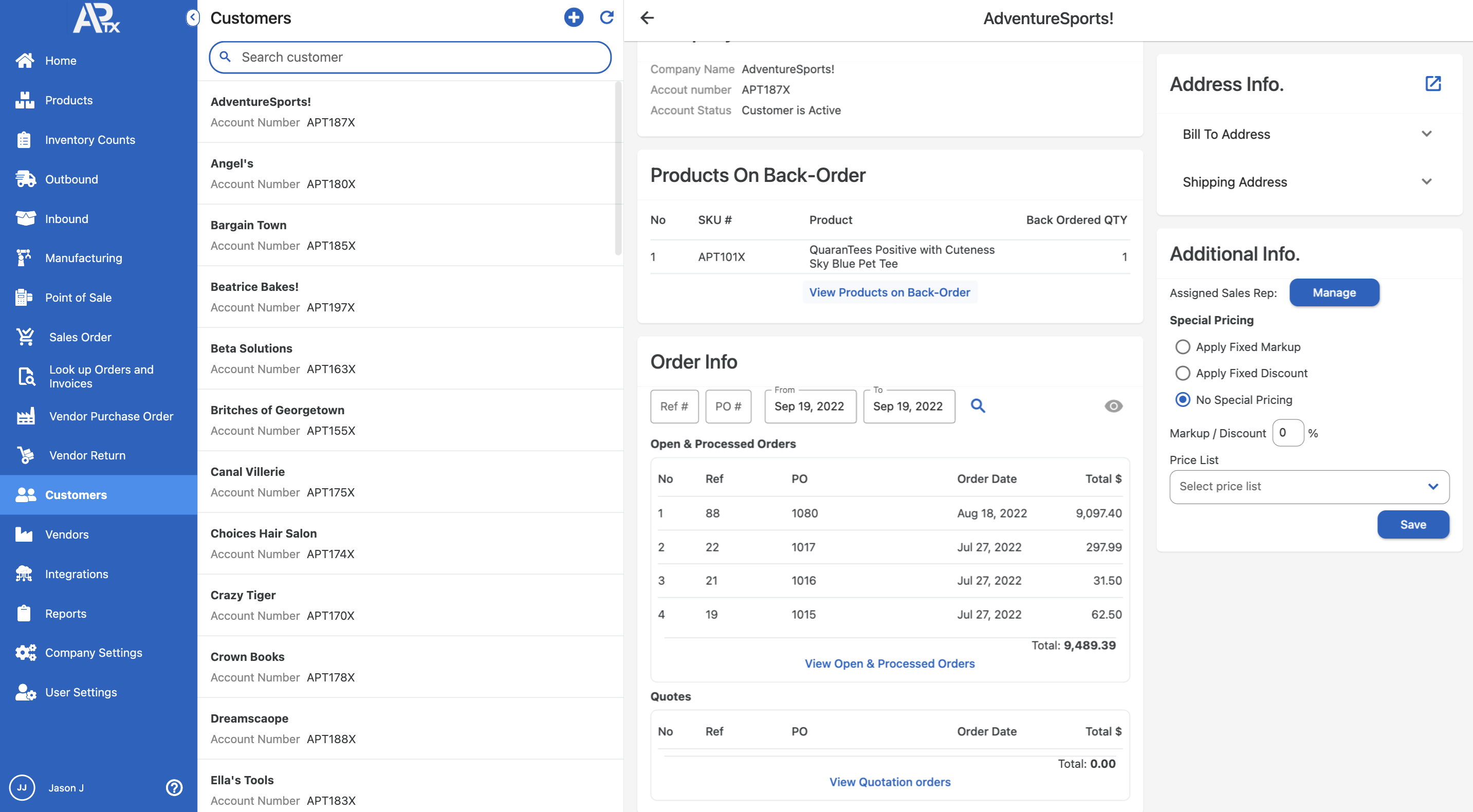 Customer List
This section contains a list of customers and their account numbers. Above the list is a search field that may be used to find the customer you wish to view.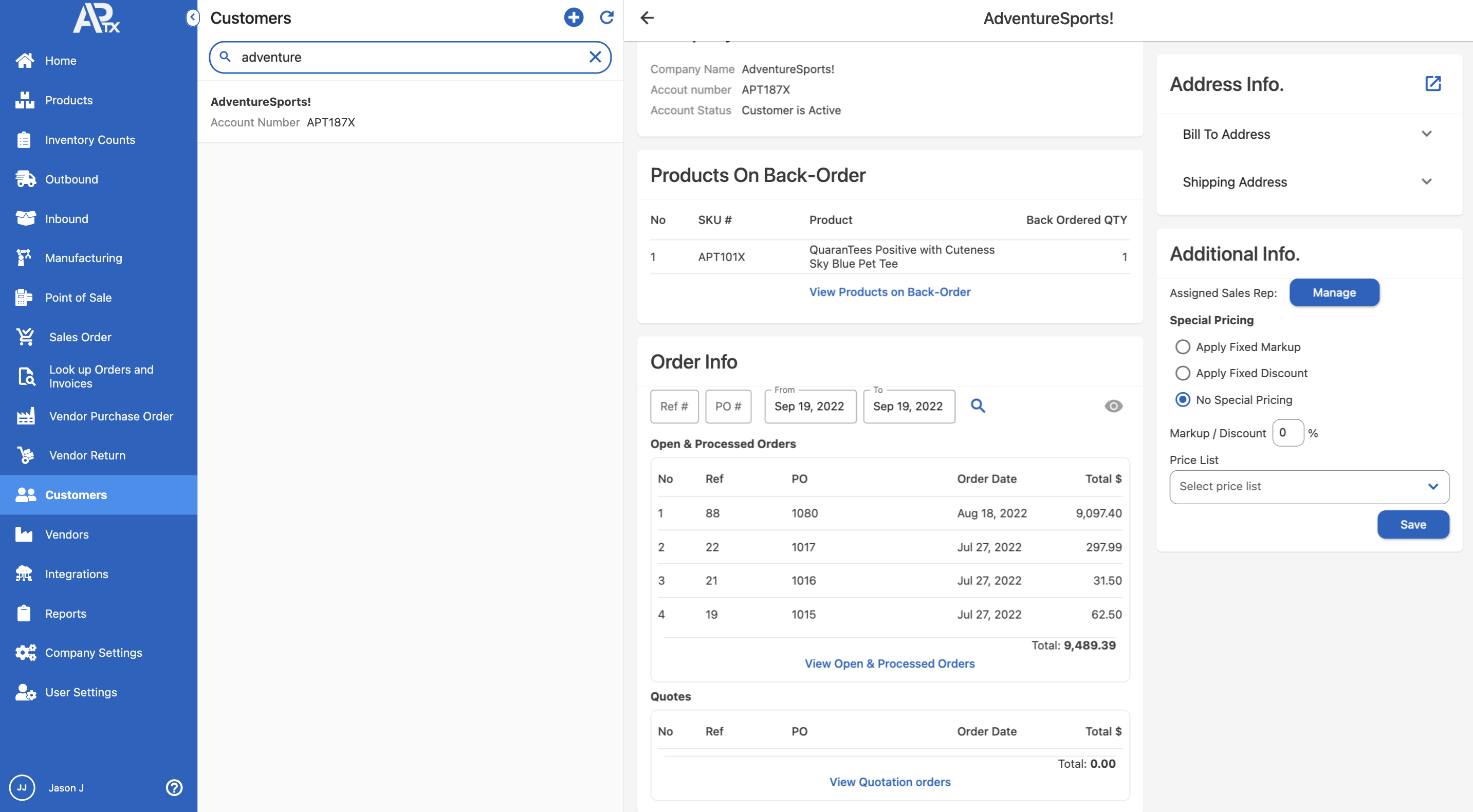 Also, in this section, you can add new customers, just hit the

and Add new Customer form will be displayed. Fill in the information as necessary.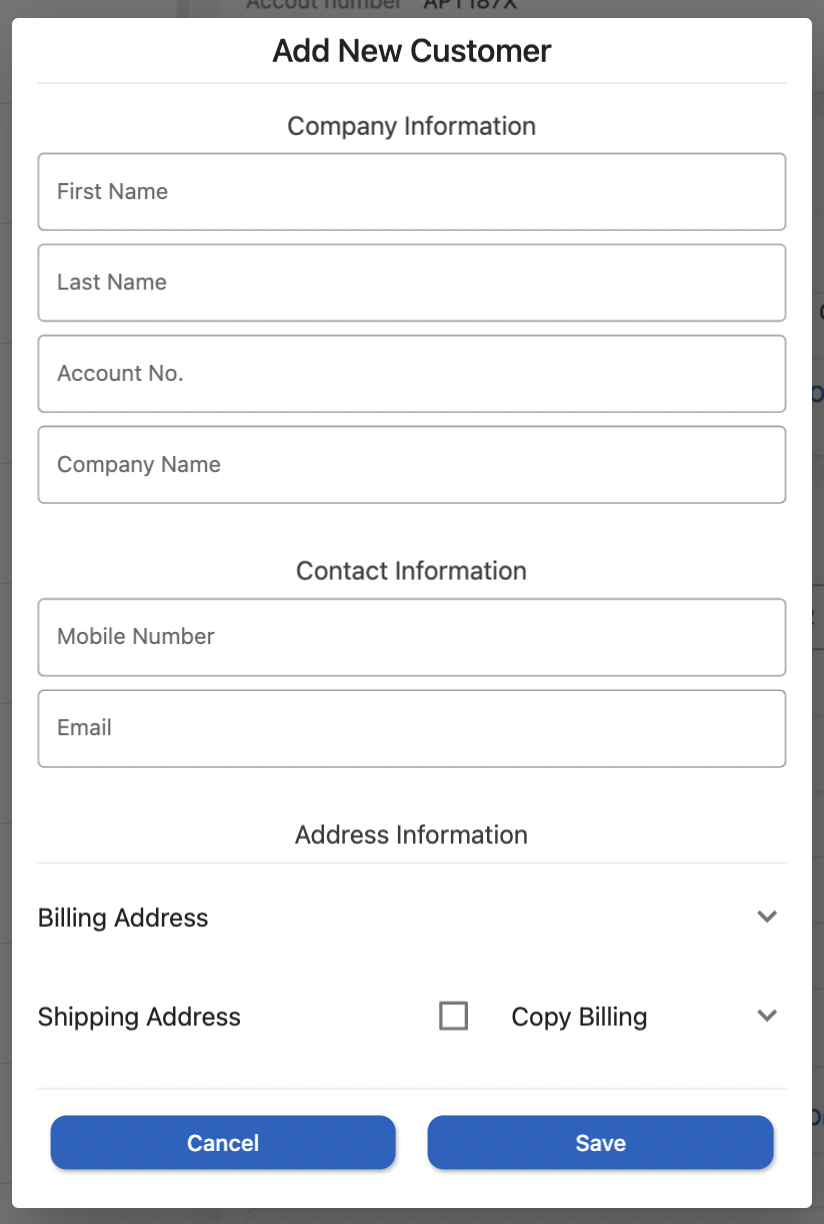 Company Information
.Company details can be found in this section, Company name, account number and the status of the account. You can also edit the information by clicking on

after modifying the info, click Save & Close to update the changes.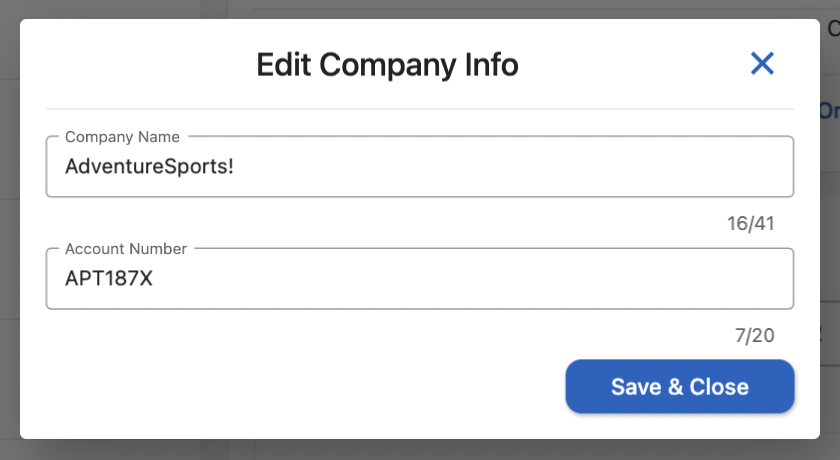 Address Information
Address information can be found here: Billing address and Shipping Address. To view the addresses, just click on either Bill To Address or Shipping address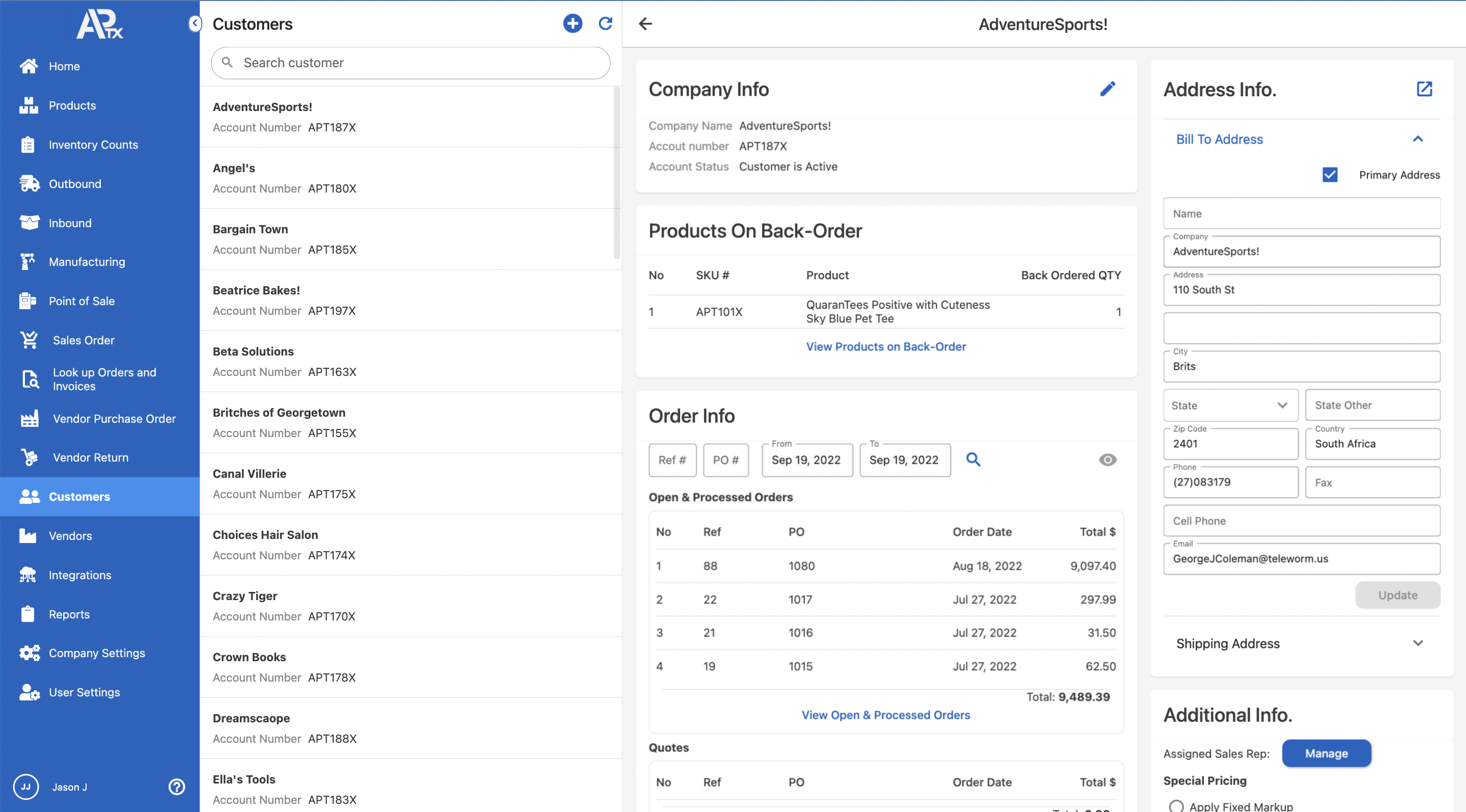 To edit the addresses, click on

. Address information expanded view will be displayed. Addresses can be modified in this form.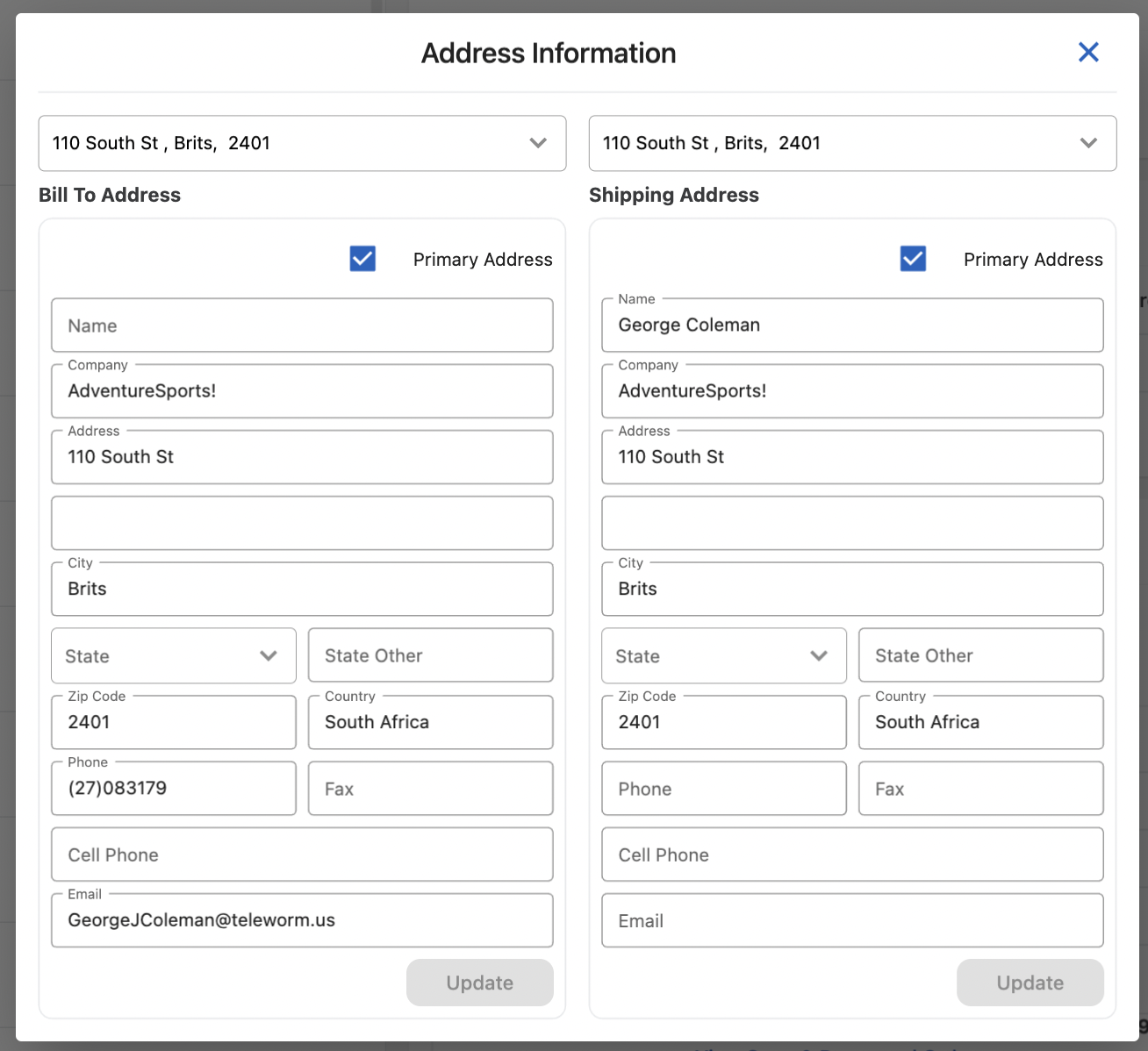 Additional Information
Additional Information section has a lot of options, this includes Sales Representative management, Special Pricing, Mark up and Discount Percentage, and Price List selection
Manage Sales Representative
In this section of the page, you have the option to assign Sales Representative. Click on Manage button to assign the Sales Reps. To assign click on the Sales Rep displayed on the left and click on Associate, after that click on Done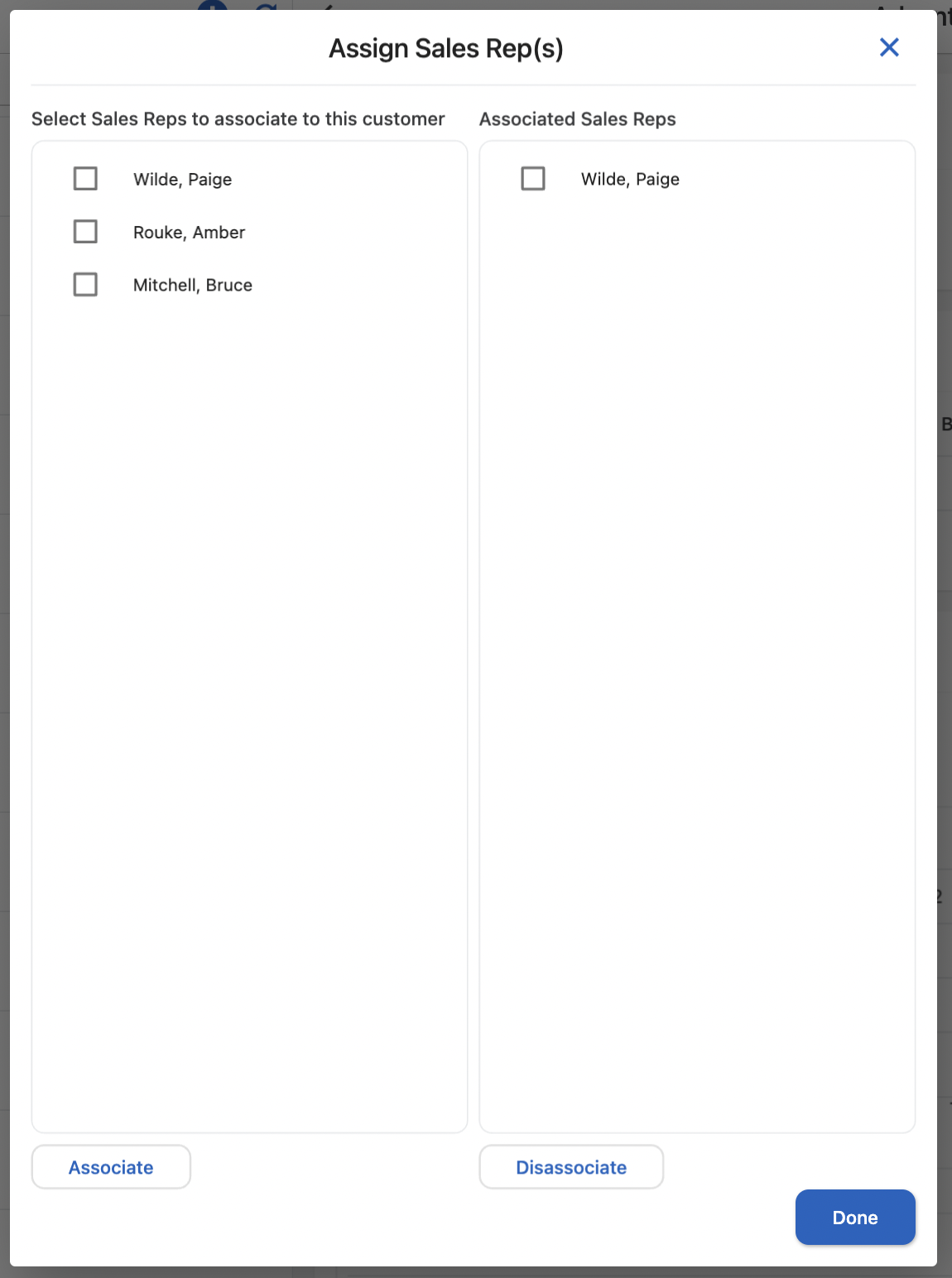 Special Pricing
This special pricing menu will be applied in Point of Sale and Sales Order. Here are the options and how to use it.
Apply Fixed Markup
Apply Fixed Discount
No Special Pricing
To use the special pricing, select from the pricing options and enter the Markup or Discount and hit Save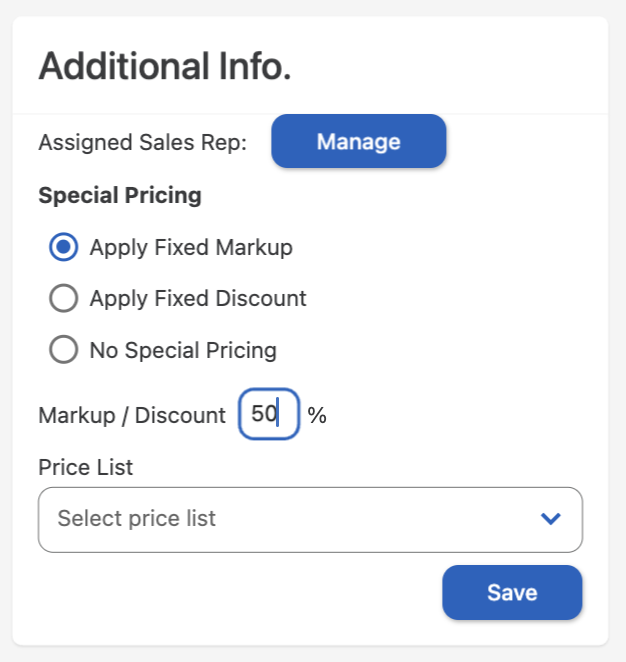 Products on Back-Order
This section contains a list of products that are in Back-order. Click on View Products on Back-order for an expanded view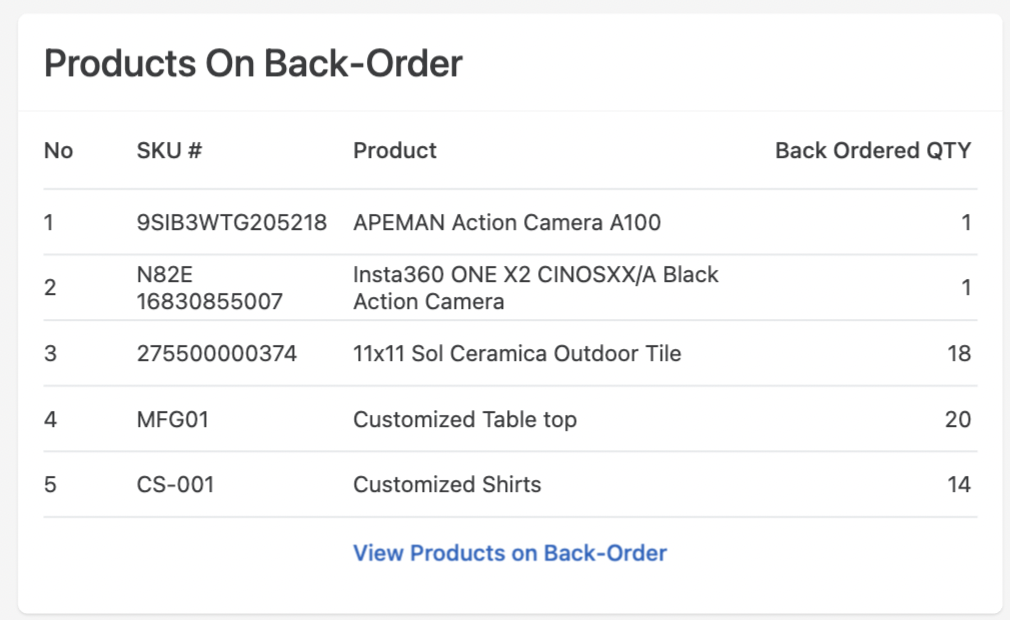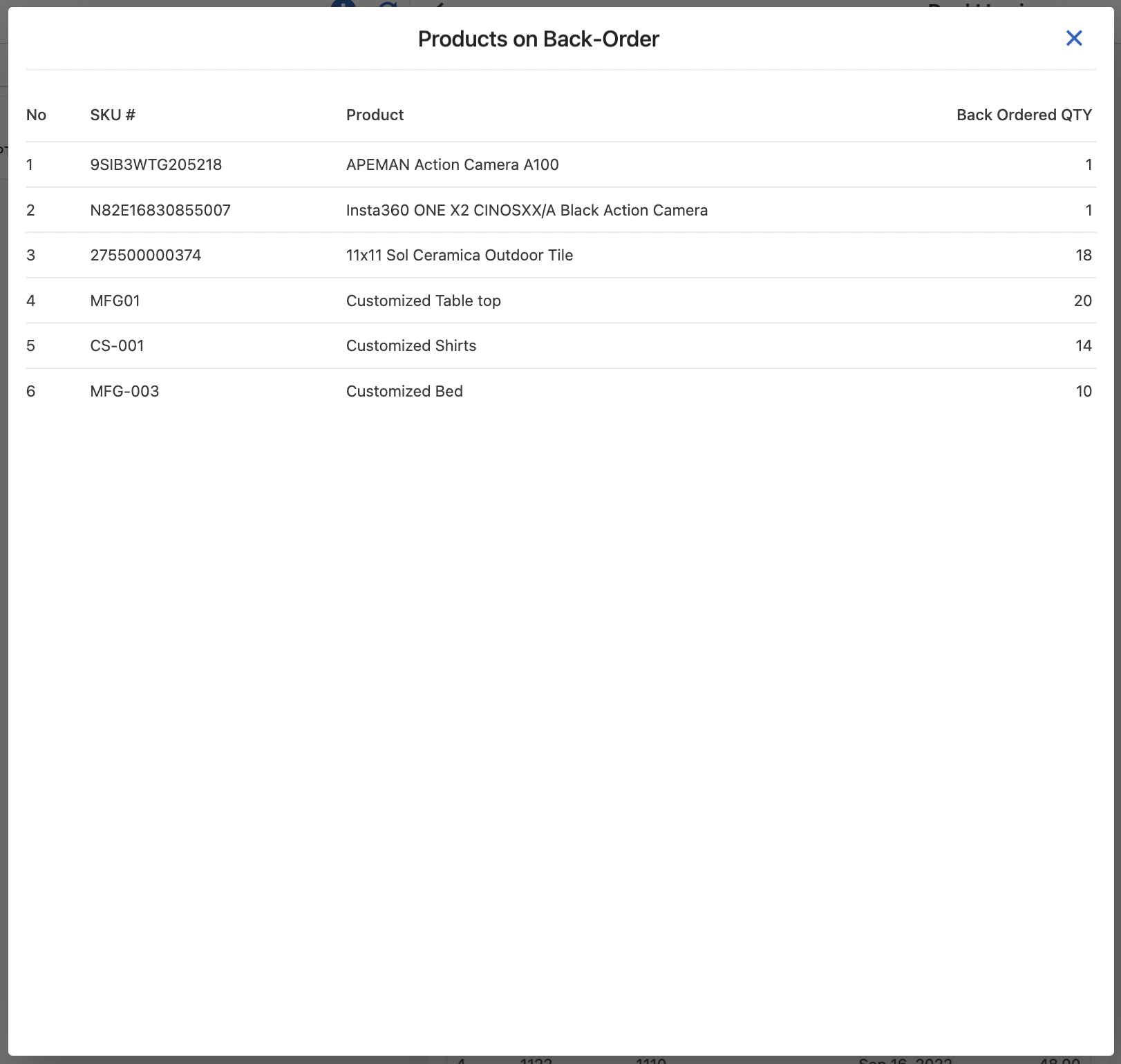 Order Information
This section contains all of the Open, Processed orders and Quotations. There is an option to filter by Ref# or PO#. To see all of the Orders, click on View Open & Processed orders or View Quotations.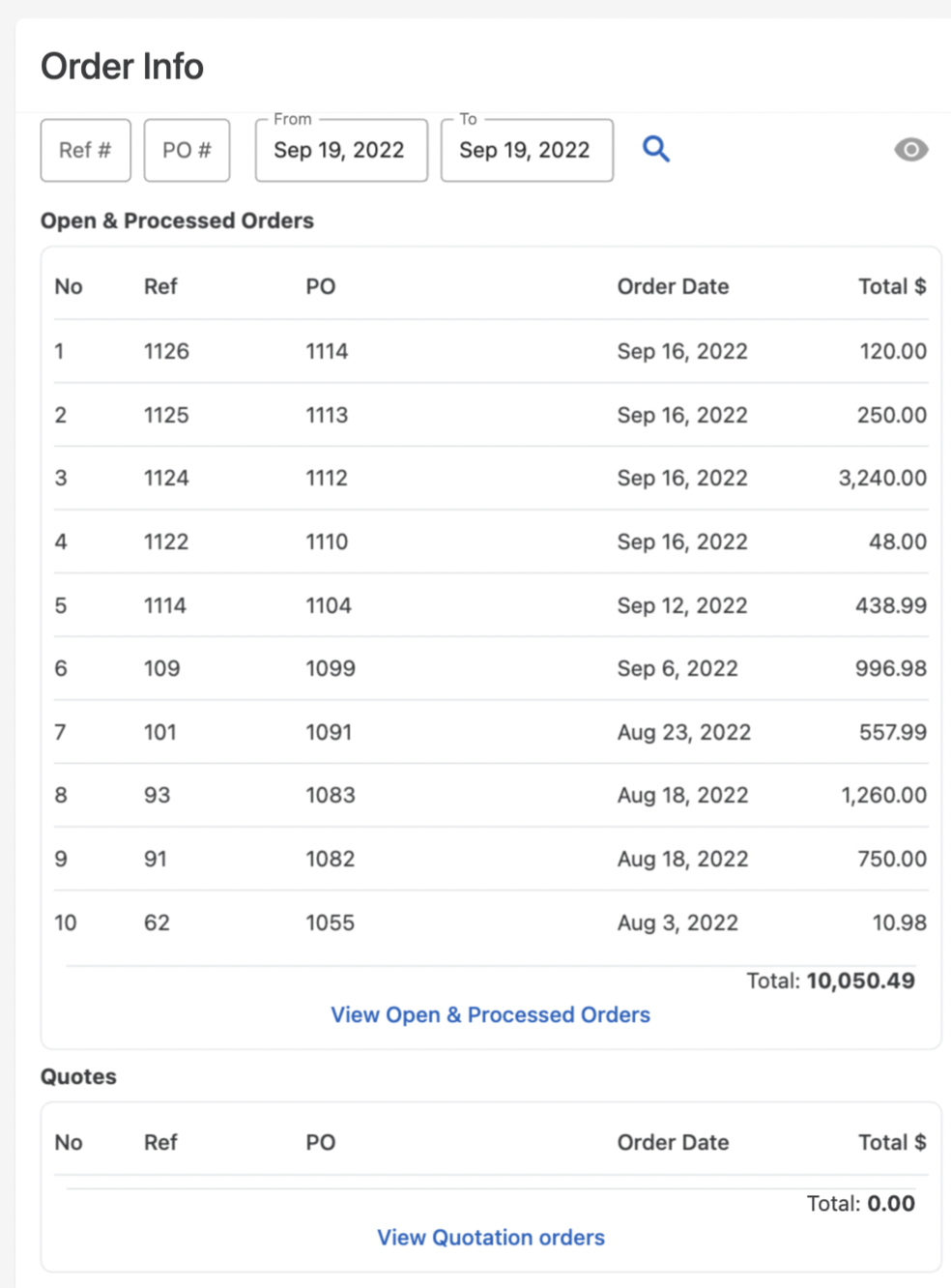 To view more order details, you may click on an order and click