Customer Account Live View
How to View Customer Account.
1. To view a customer account go to Customers > View All Customers.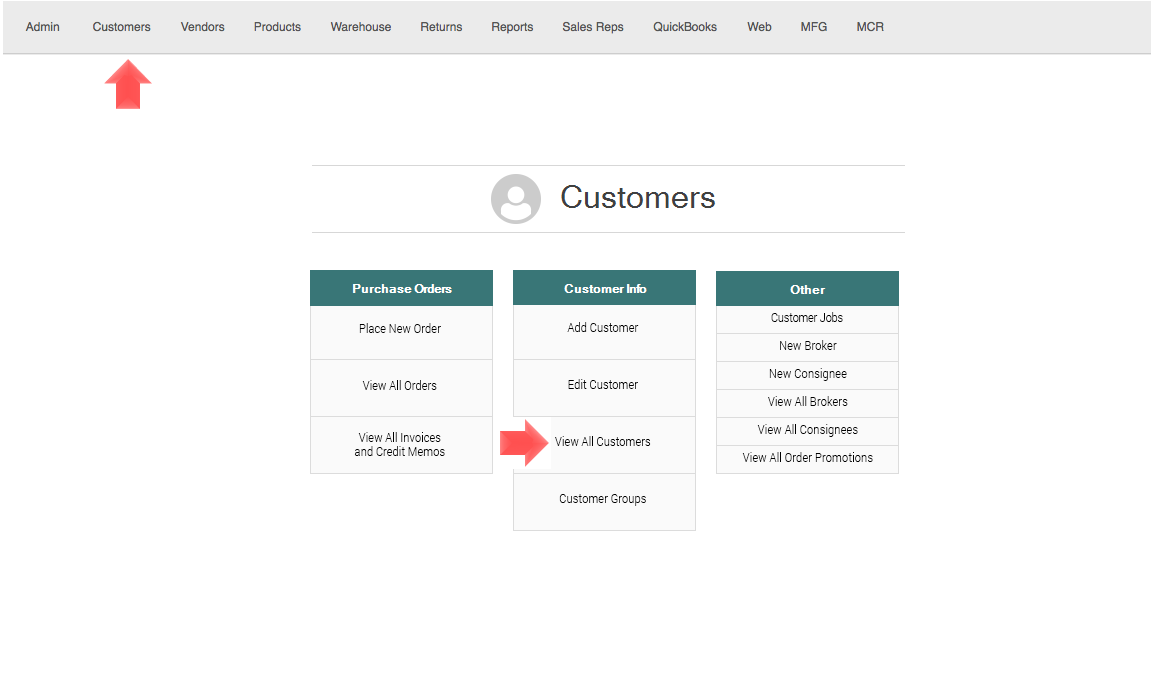 2. To view or edit a customer click the E button and you may edit your company info, add or update bill to and shipping address.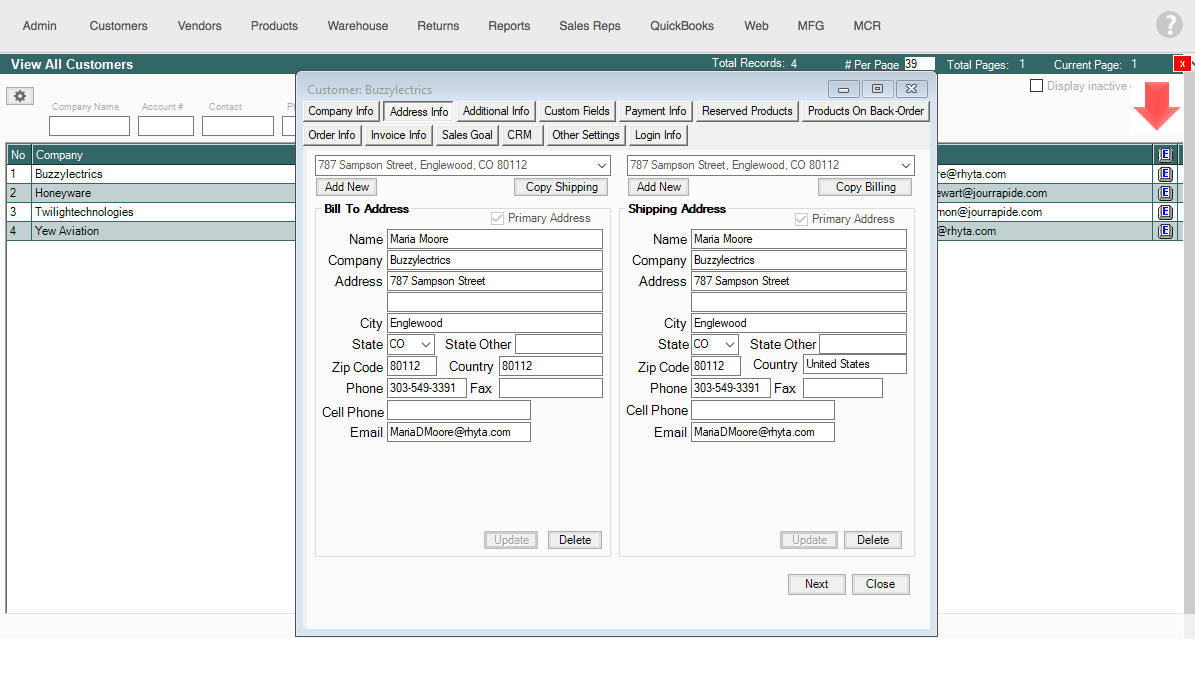 3. To edit or update customer info in Customer Purchase Order, click on either of the Edit buttons and an "Edit Address Form" window will pop-up. You may edit the customer info before placing an order.