Creating a Credit Memo for Overcharged Invoice
Sample Invoice to be credited: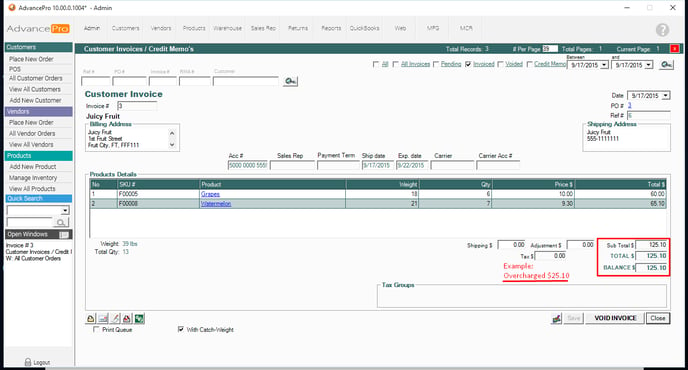 First, add a product and name it Credit Return, type is Service.
Place product description for reference.
Click Save & Close.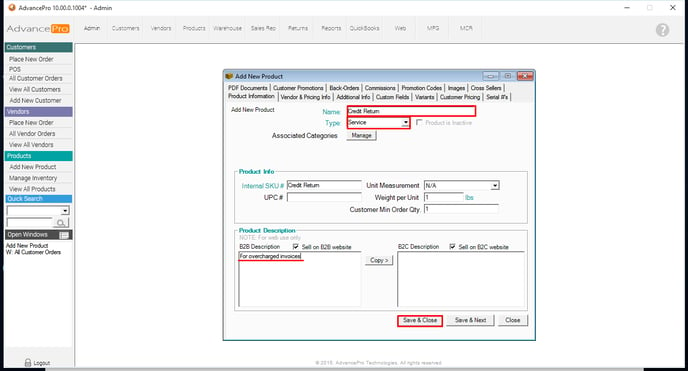 Go to Returns Tab > Issue Customer Return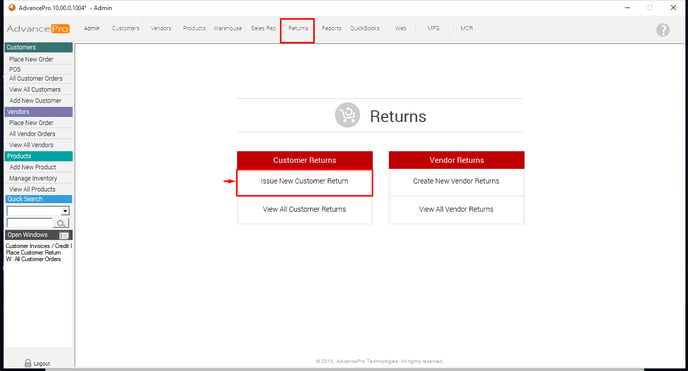 Take note of the Invoice # for cross-reference for the return order.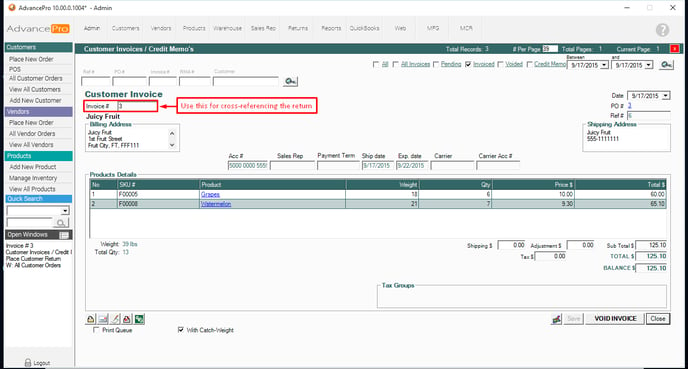 Create a Customer Return order
Select the Customer and click the box "Create a Return for Products that don't have an order history" to locate the created Service item.
Click on Create Return.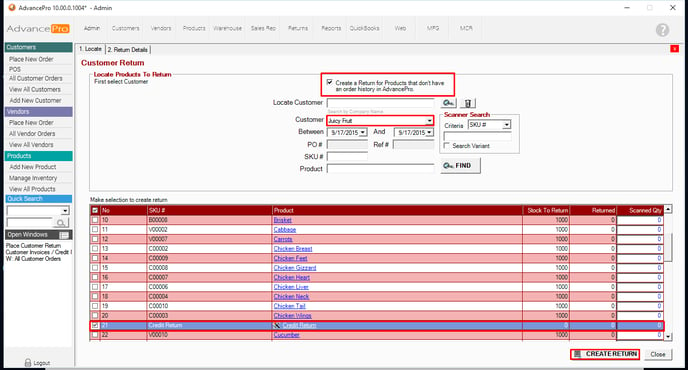 Enter RMA# to reference with the invoice.
Enter Amount to be credited, "1" for quantity and reason for the credit.
Click on Save then Process.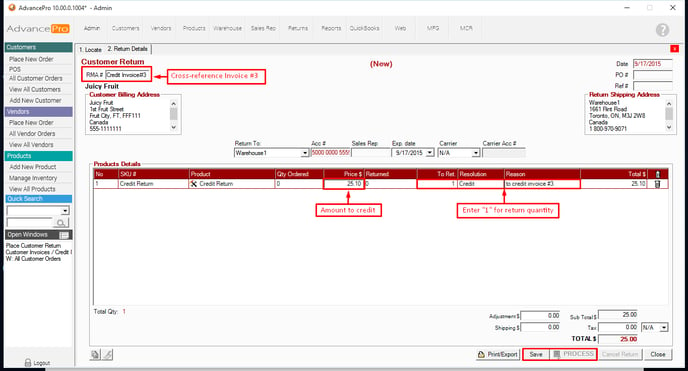 Go to Warehouse > Customer Returns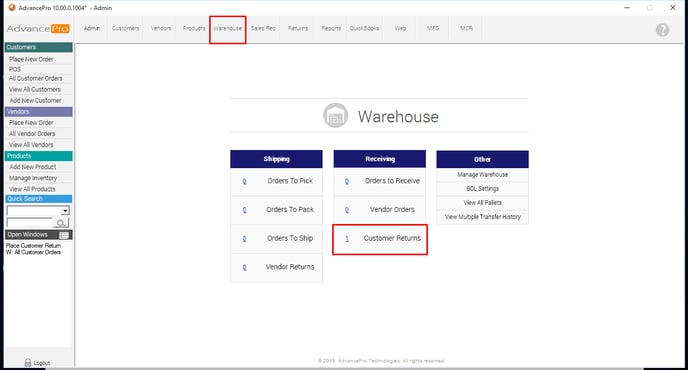 Select RMA# created for credit request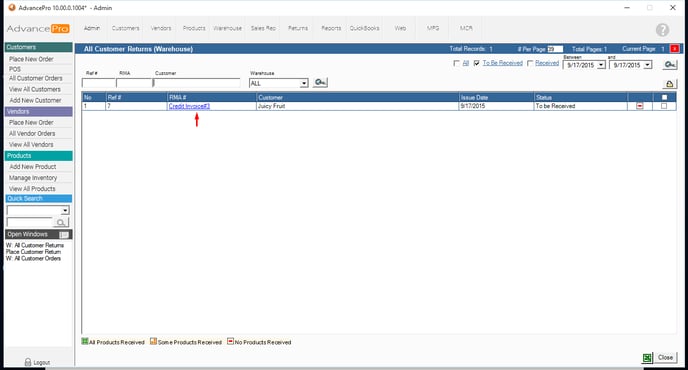 Click on Receive to complete the process.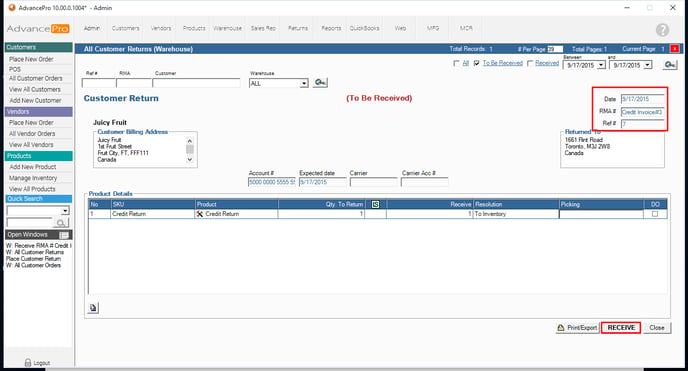 Go to Customers Tab > Customer Invoices/Credit Memo's
Search for the Customer.
Verify the RMA created with the amount credited to the customer.