On AdvancePro Versions 11.21.11 and above, the ability to Configure Print options per Carrier profiles has been added
Configure Print Option Profiles
1. Go to Admin > Carriers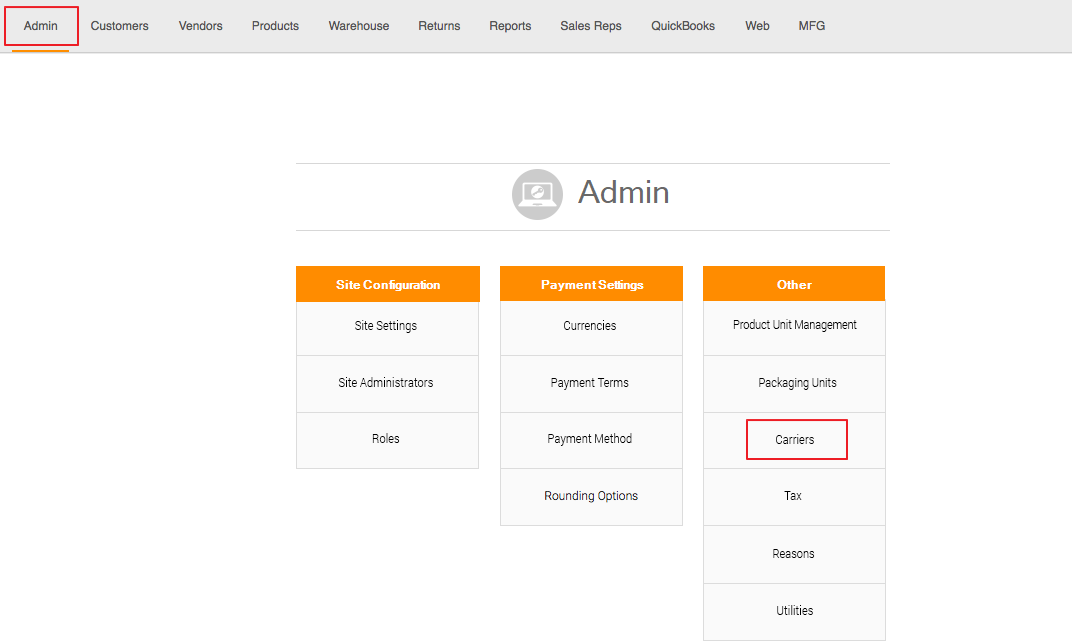 2. Select a Carrier, then click Configure Print Option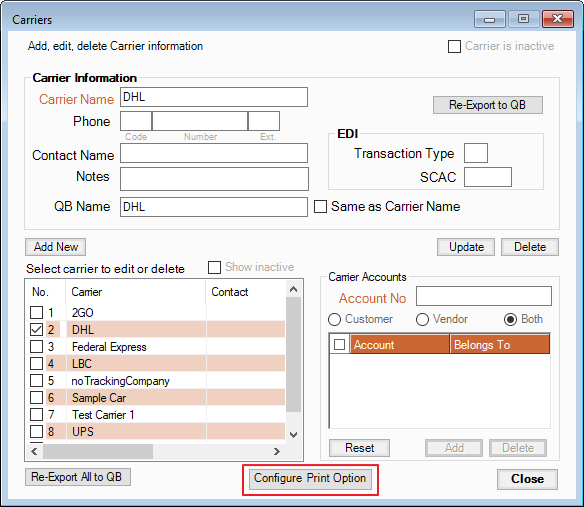 3. Select a Print Stage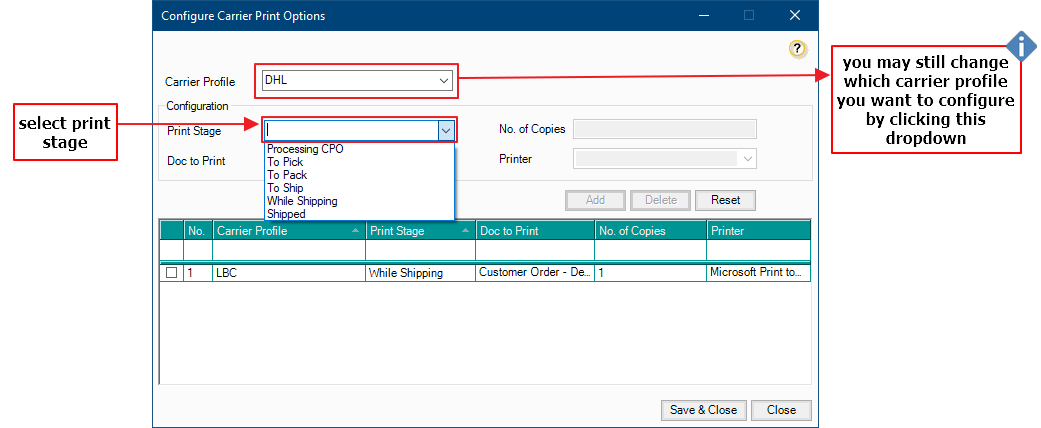 4. Select the Document you want to Print for the Selected Stage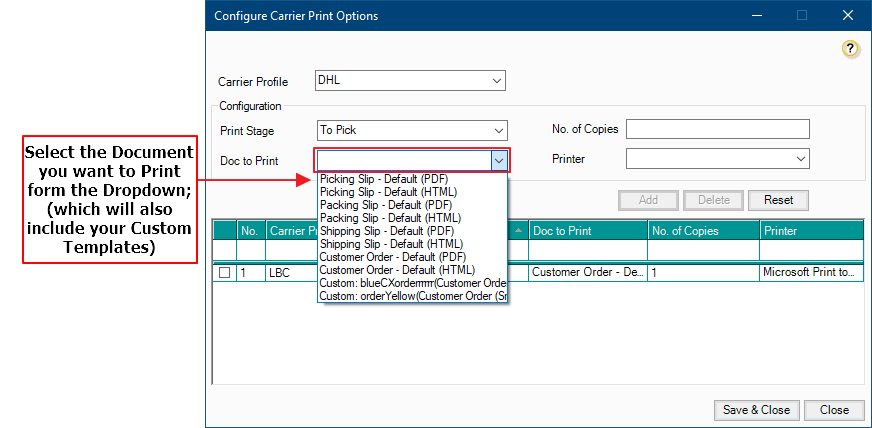 Custom Templates will be in HTML format
5. Enter the No. of Copies you want to Print, then Select the Printer you want to print from
Then Click Add to add the Print Profile to the grid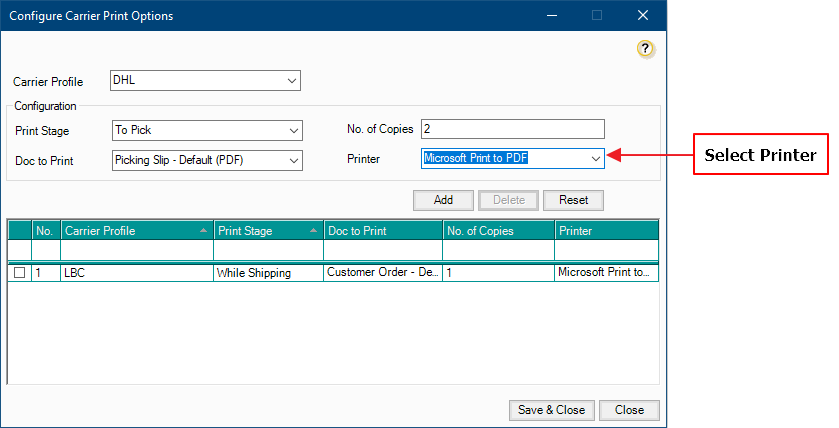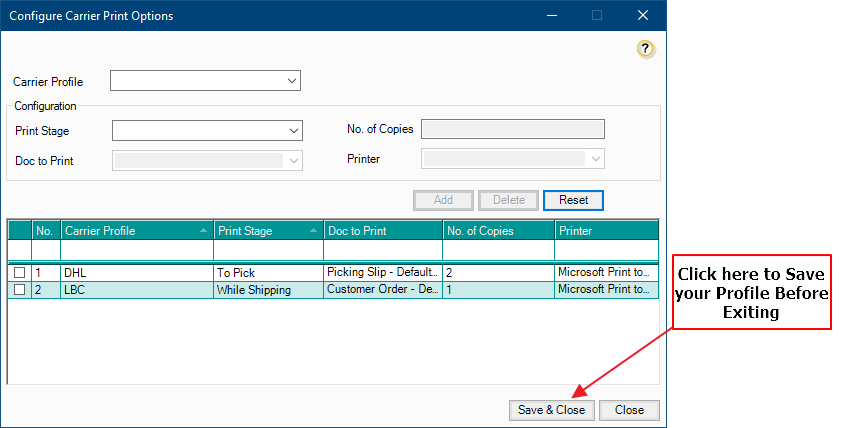 Print Orders individually with Carrier Profile Configured
• Make sure you have set a Profile for the stage and carrier
Processing CPO:
1. Create a New Purchase Order in the Customers Switchboard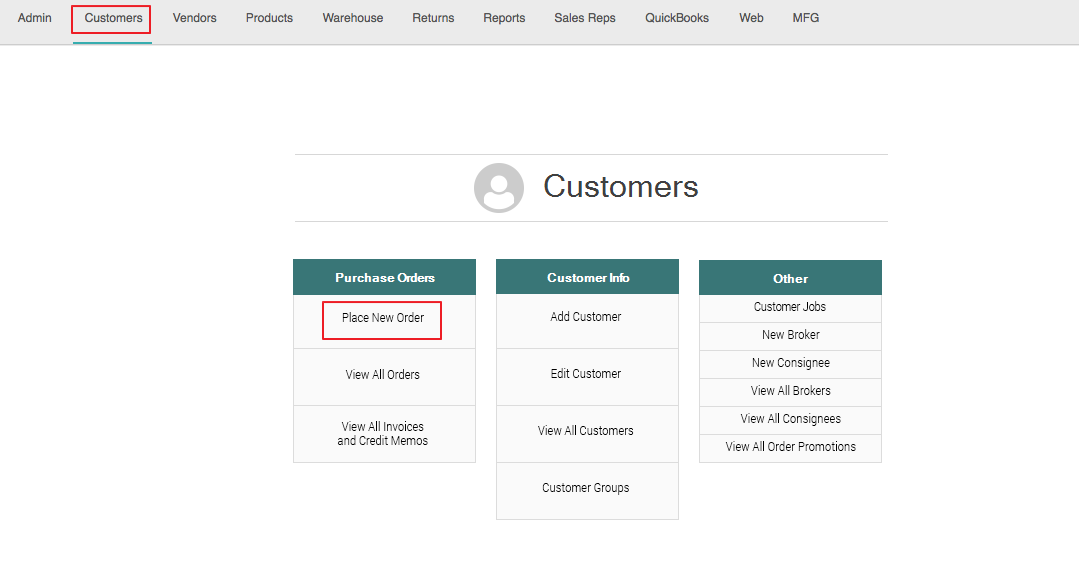 2. In the Order Details tab, select the Carrier that you have configured the Print Options for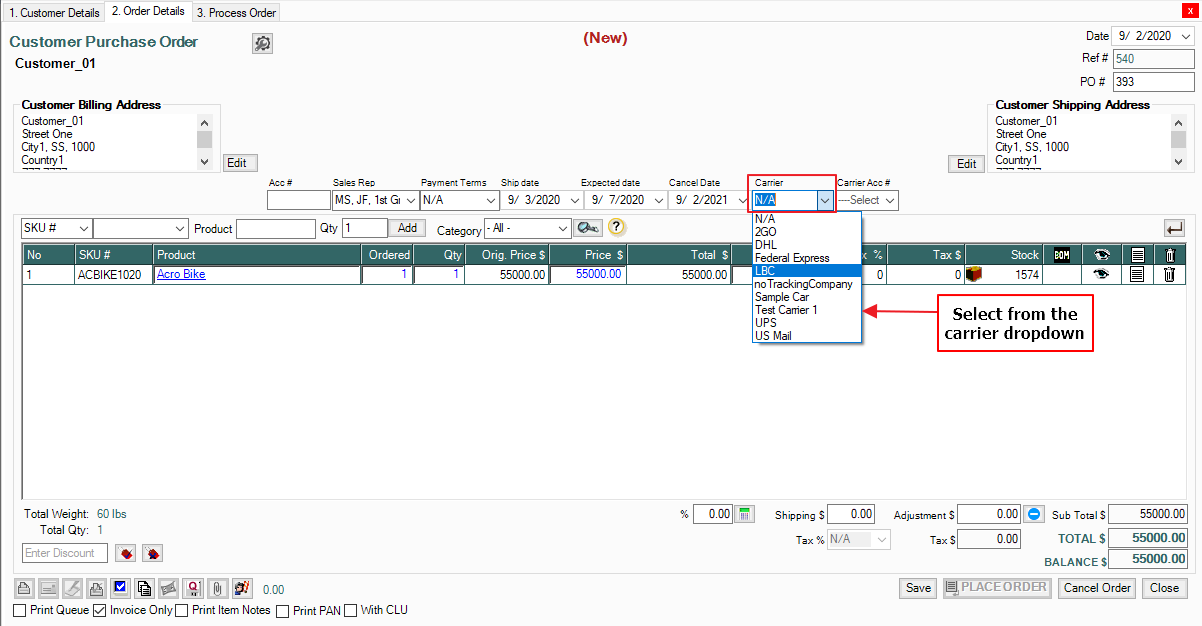 3. Click Save and Click Regular Print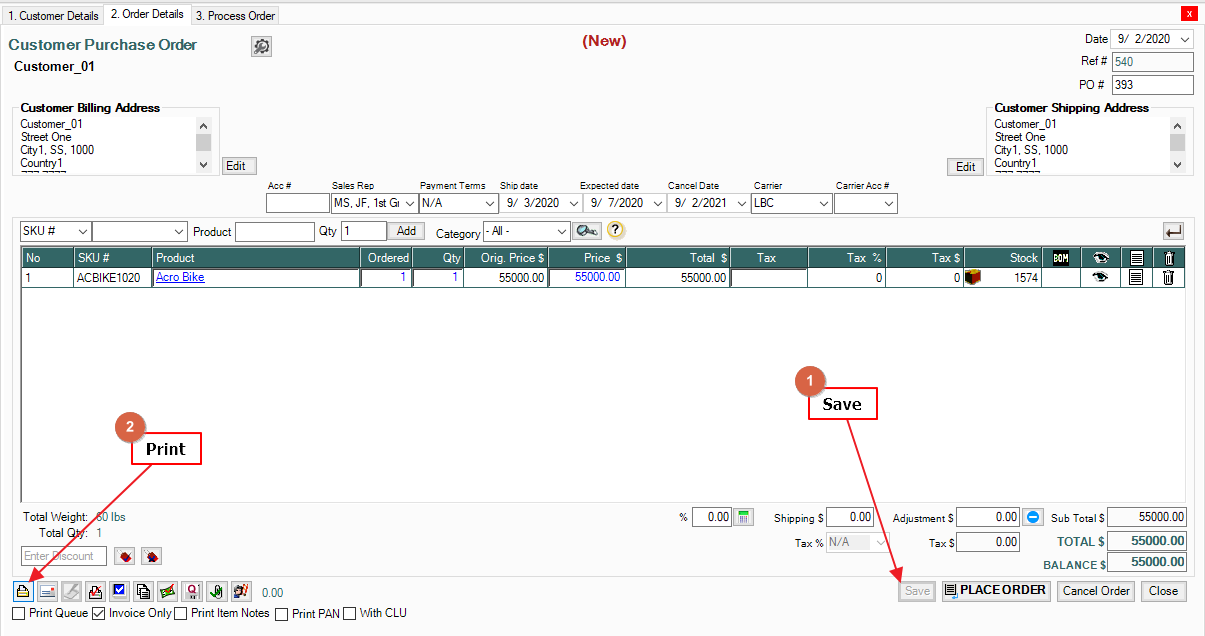 4. The Printout will also be automatically printed when you Process the Order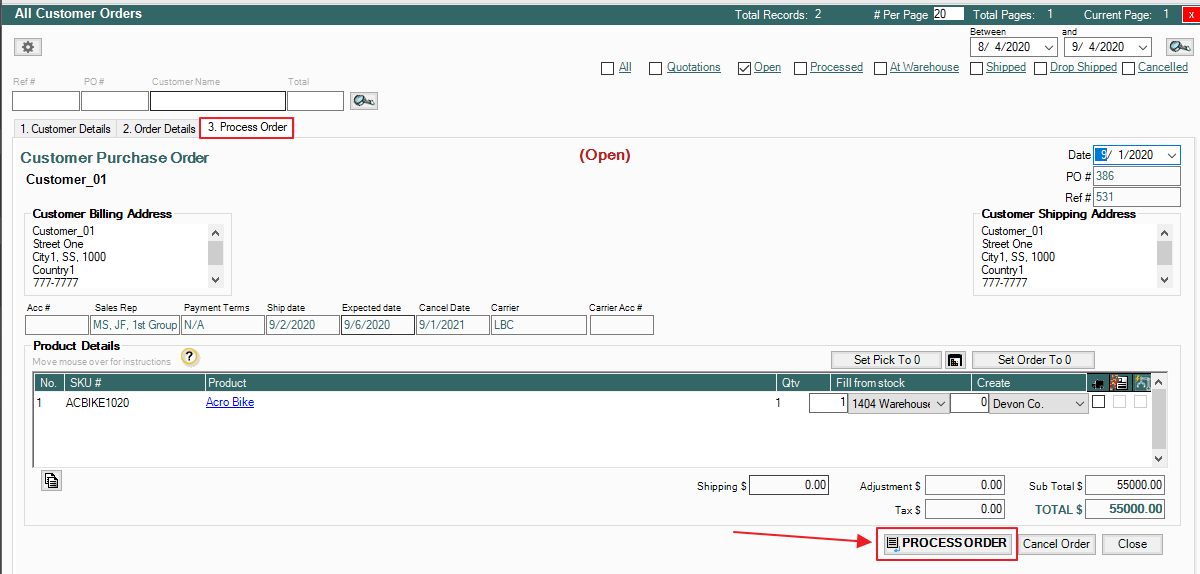 To Pick/To Pack/To Ship:
1. Process a CPO to Warehouse > Then go to Warehouse and open either Orders to Pick/Orders to Pack/Orders to Ship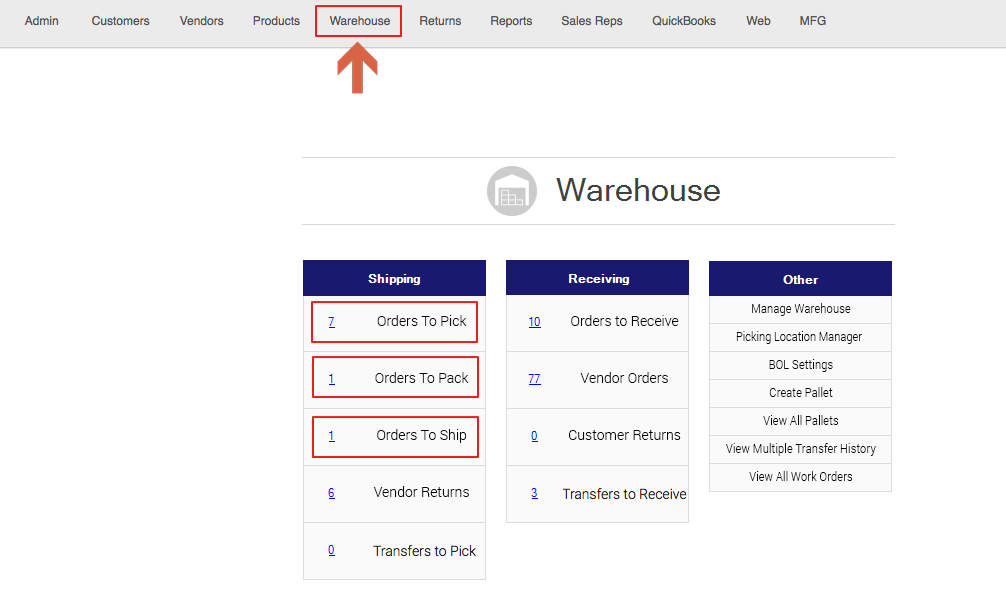 2. Open the Order you want to print, then make sure the Carrier is selected.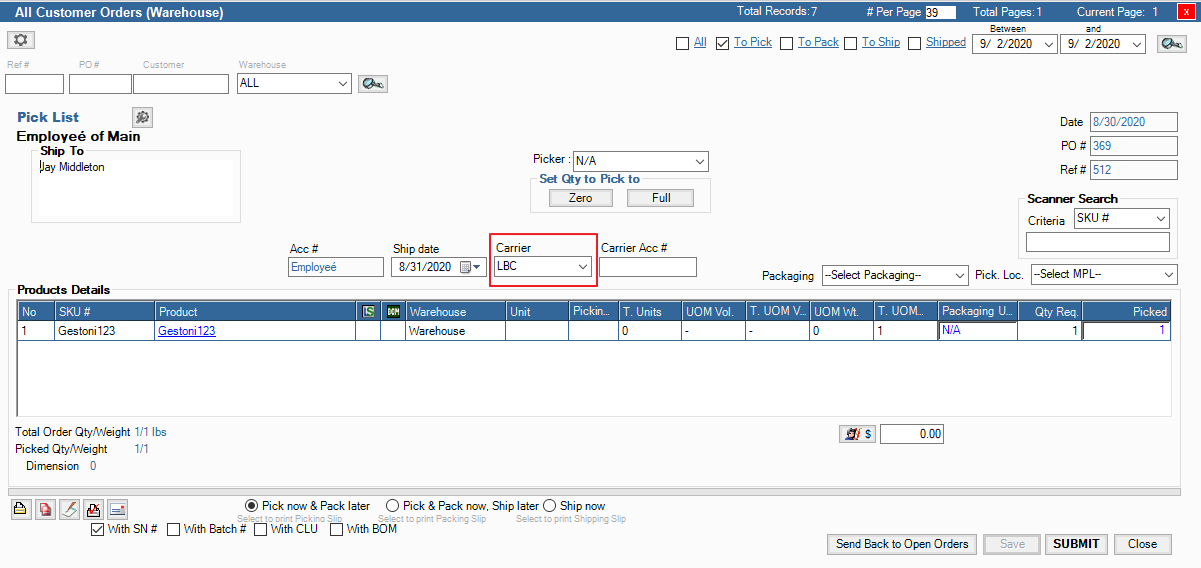 3. Click Save, then Select Regular Print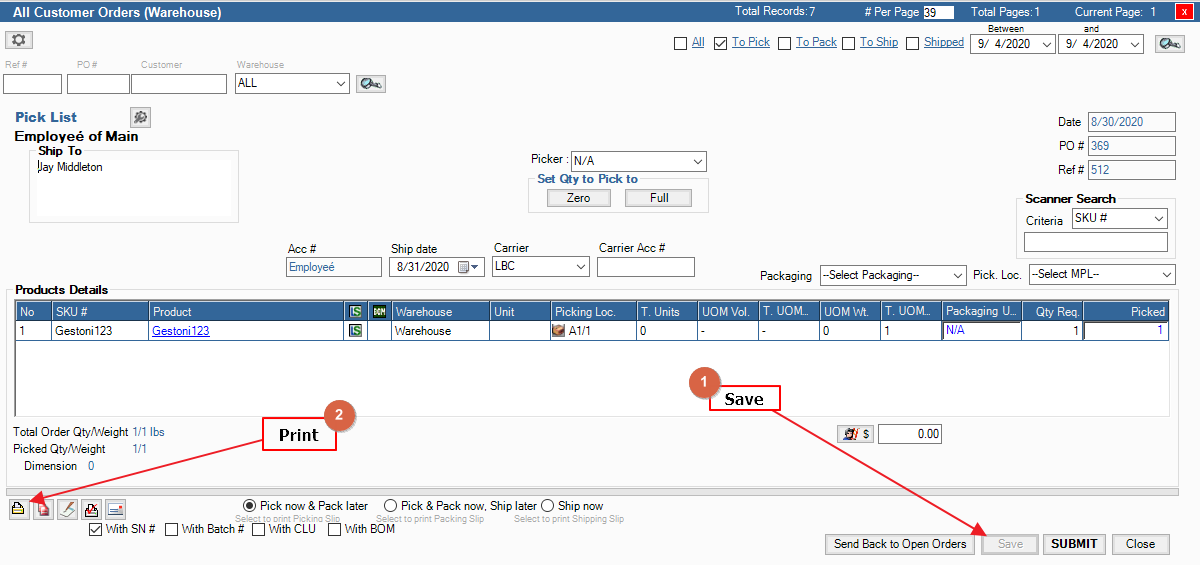 While Shipping:
1. While Shipping the Order in Warehouse > To Ship Stage, the Carrier Print will automatically be Printed