Carriers
This article will show you how to add carrier information on the system and where you can locate the information during order processing.
How to add carriers
Go to Admin switchboard > Carriers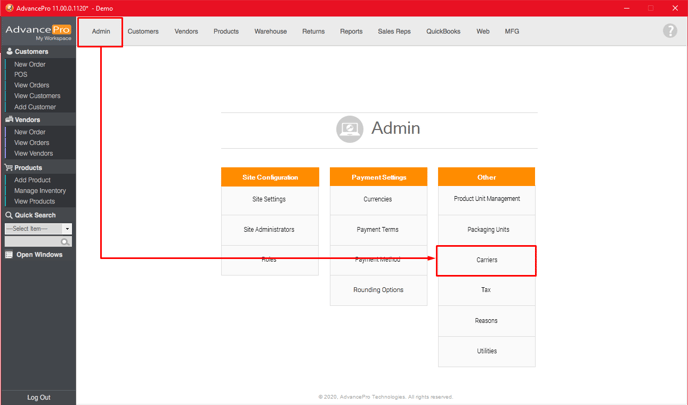 On this screen, you can add, edit and delete Carrier Information.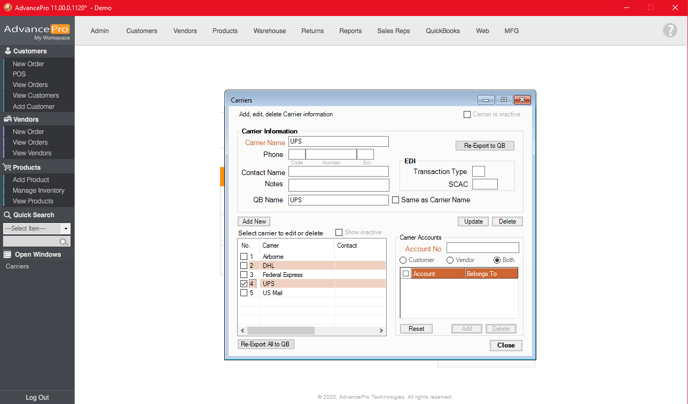 Upon processing a customer order, you will be allowed to select a carrier on the "Order Details" screen.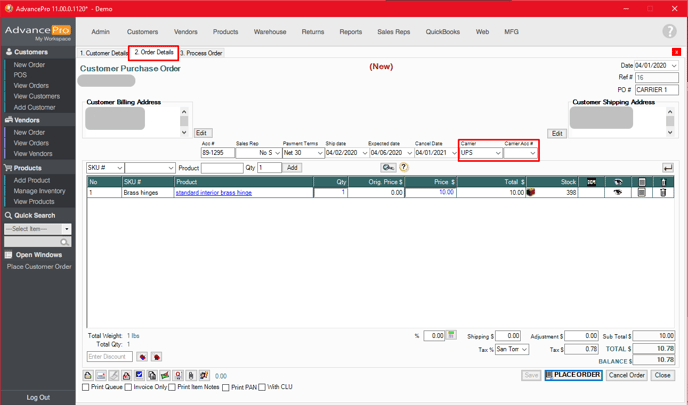 When creating a Pro-Forma for an order.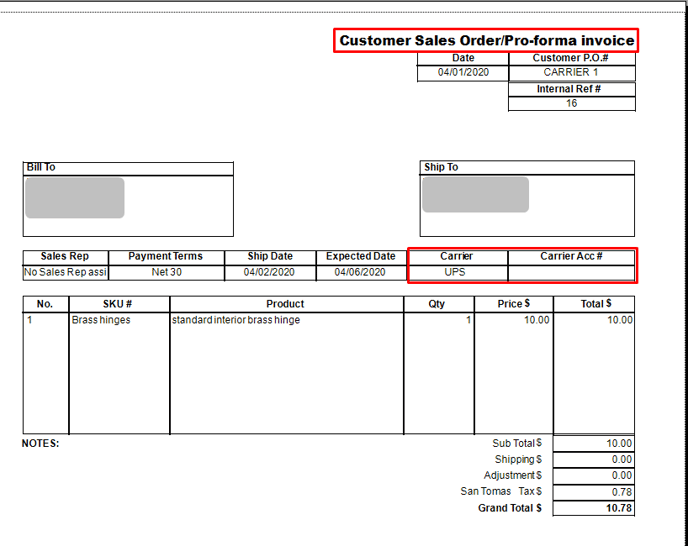 The Carrier information will also be shown when the order is sent to the warehouse for the shipment process - Picking/Packing/Shipping.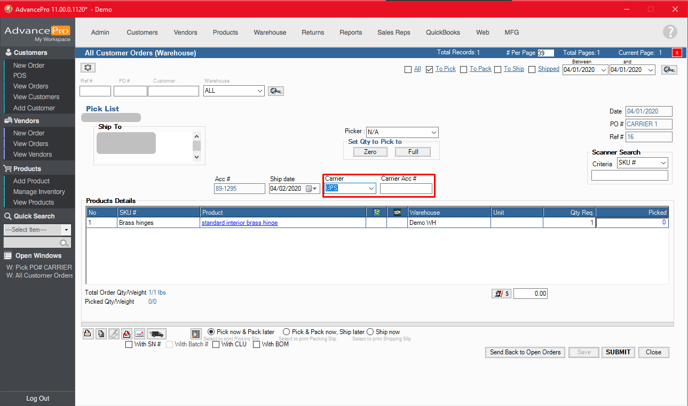 Creating Pick/Pack/Shipping Slip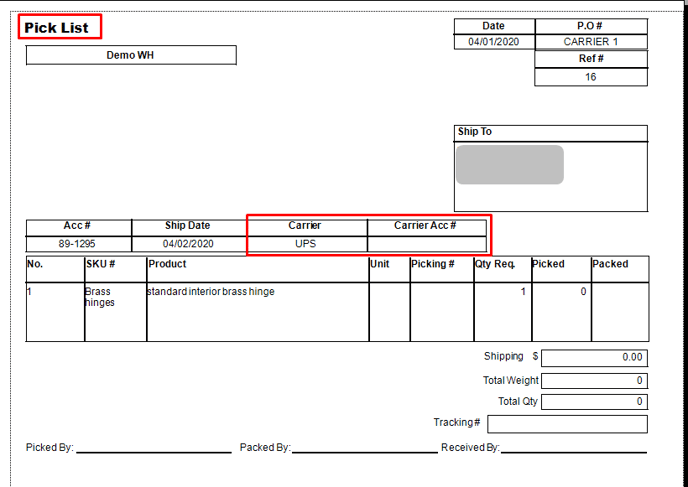 Invoice screen