Batch Module - Applying Batch to Work Orders
Direct Work Orders
Before finalizing a work order you can create a batch for the assembly item(s) and/or assign batches to the components used for the assembly.
After placing a work order click Save > Process Order. You should now be able to create batch for the assembly
Indirect work orders
When the work order is at the warehouse for the components to be picked you will be able to assign batches to the components of the assembly from that stage. Before you begin you will need to go to Admin > Utilities > Select the AP Manufacture tab and make sure that the Direct Work Order box is unchecked.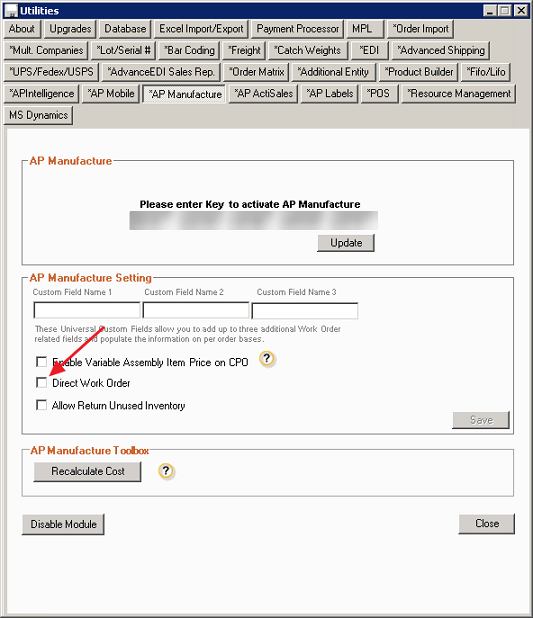 1. After placing a work order process it to the warehouse (make sure direct order box is unchecked on the work order screen before processing to allow this).
2. At the warehouse, screen click View All Work Orders and bring up the order
3. Upon bringing the order up on screen you will then need to enter the QTY to pick and then you can assign batches to components that have them available. You can then save and finish processing the rest of the work order as necessary.