How to assign all vendors on a product
AdvancePro now allows selecting of all vendors when assigning on a specific product to avoid selecting individual vendors one-by-one and save time.
1. Go to Products Switchboard > View all Products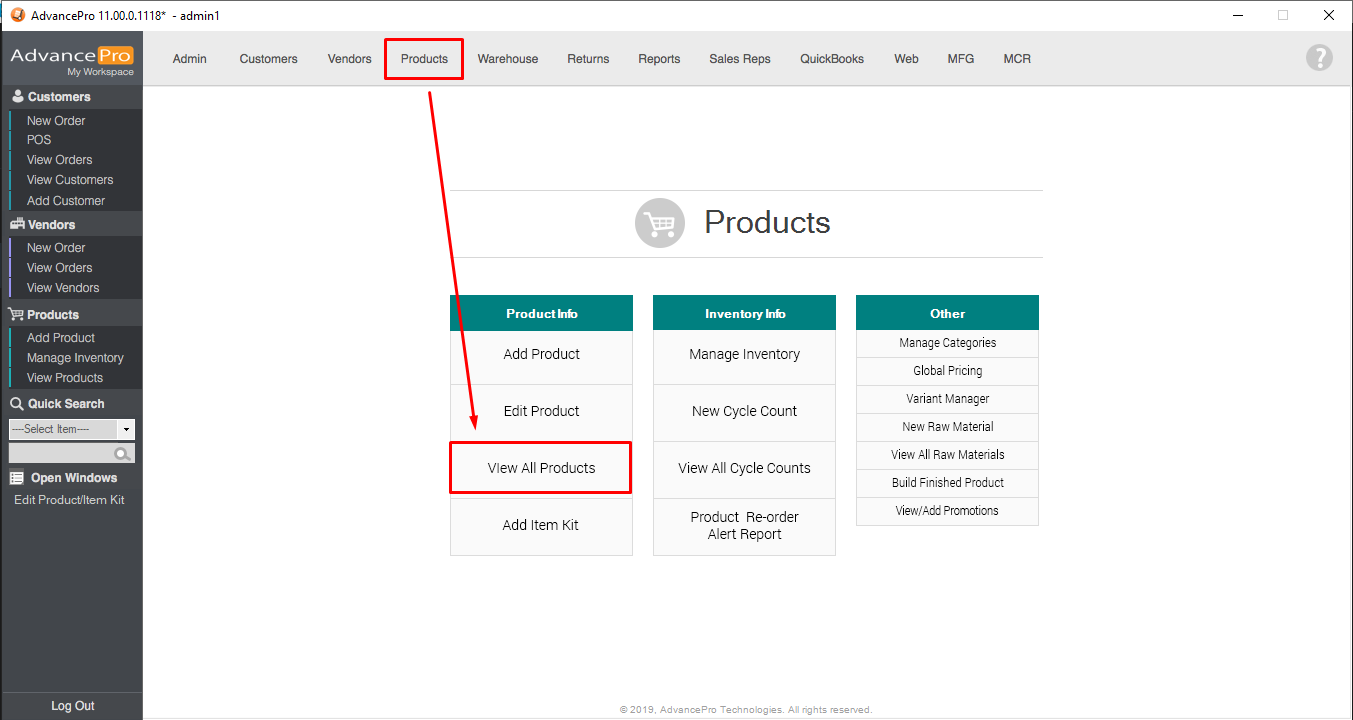 Alternatively, you can go to view products on the leftmost column.
2. Find the product you wish to assign vendors to and click on its 'edit' button (

).
3. A window will open that contains all the product details. Go to 'Vendor & Pricing Info' tab then click 'Assign Vendors'.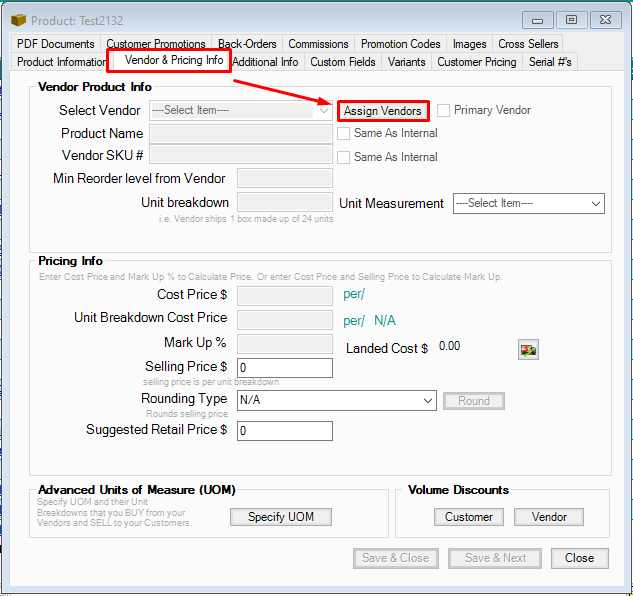 4. Upon clicking the 'Assign Vendors' button, a window will open for you to assign vendors. Click the 'Select All' checkbox to assign all vendors for this product.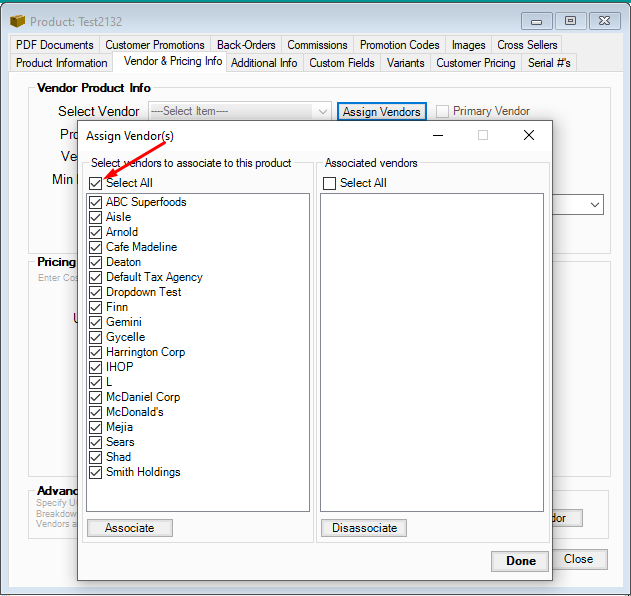 In the event that not all vendors are assigned to this product but contains most of the vendors, you can uncheck the vendors individually.
5. Click 'Associate' and click 'Done'.
6. Save & Close.