Cycle counts are an important method for businesses to make sure inventory records are kept up to date and to compare expected inventory levels against actual inventory levels. This information is useful for identifying inventory control issues and enables businesses to take corrective action.
Before performing a cycle count, it is important to follow these steps:
Stop the movement of all products to be counted
Finalize any sales and purchase orders that are in the process
Create invoices and vendor bills for all shipped and received orders
To do cycle count in APMobile, select the Warehouse module.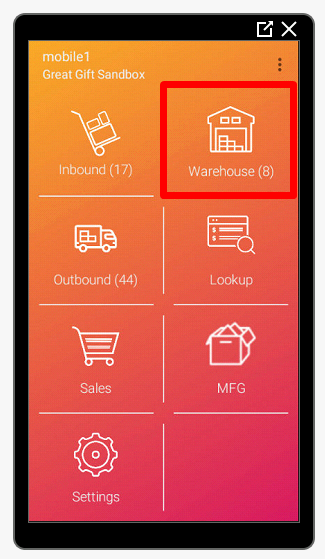 In the Warehouse module, you will be able to do product transfer and cycle count. Please click Cycle Counts.
The number beside CycleCount indicates the number of cycle count that is currently in progress.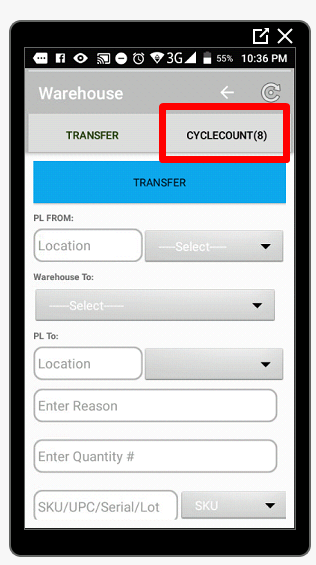 You will be able to check the cycle counts that are in progress.
Click the blue Add button to create a new cycle count list.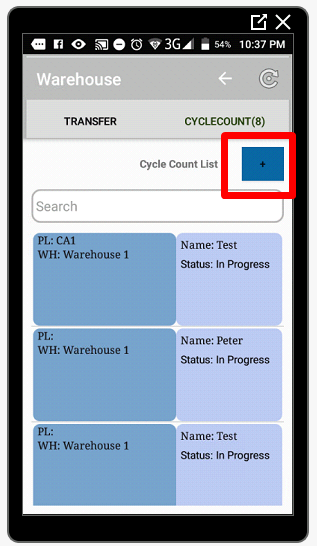 Enter the Cycle count name, Select the picker, Warehouse, and the picking location.
Click Next.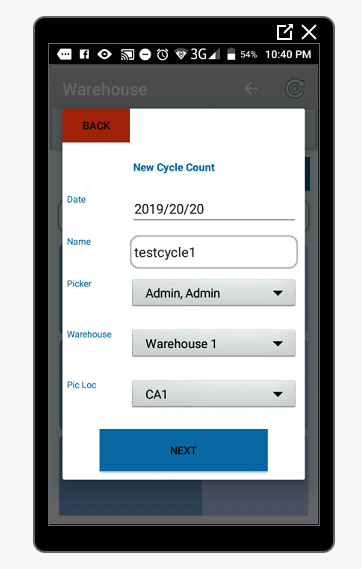 Scan the SKU or select the products to be added on the cycle count list.
Click Start Cycle count when done.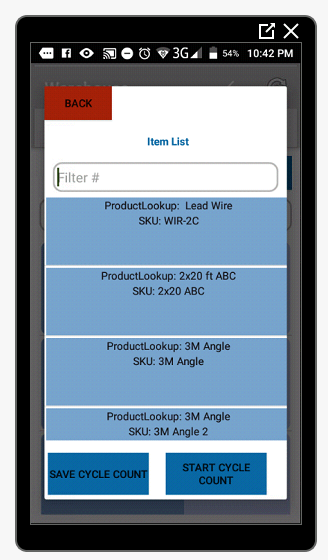 All items in the cycle count list will be shown on this screen.
Select the item and enter the new quantity.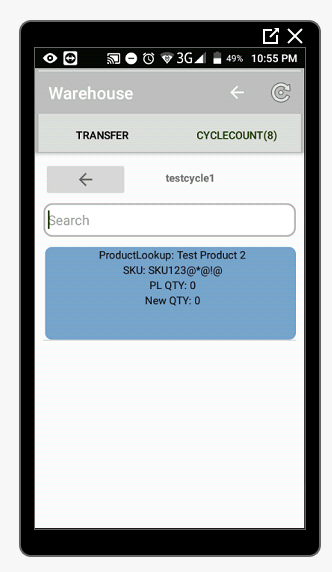 Click Confirm after entering the new quantity and reason.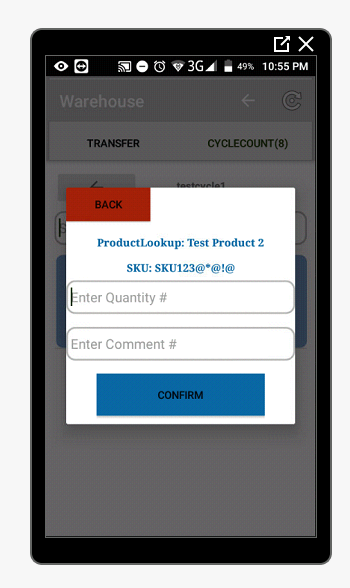 In AdvancePro, you can now see the cycle count by going to Products > View All Cycle counts.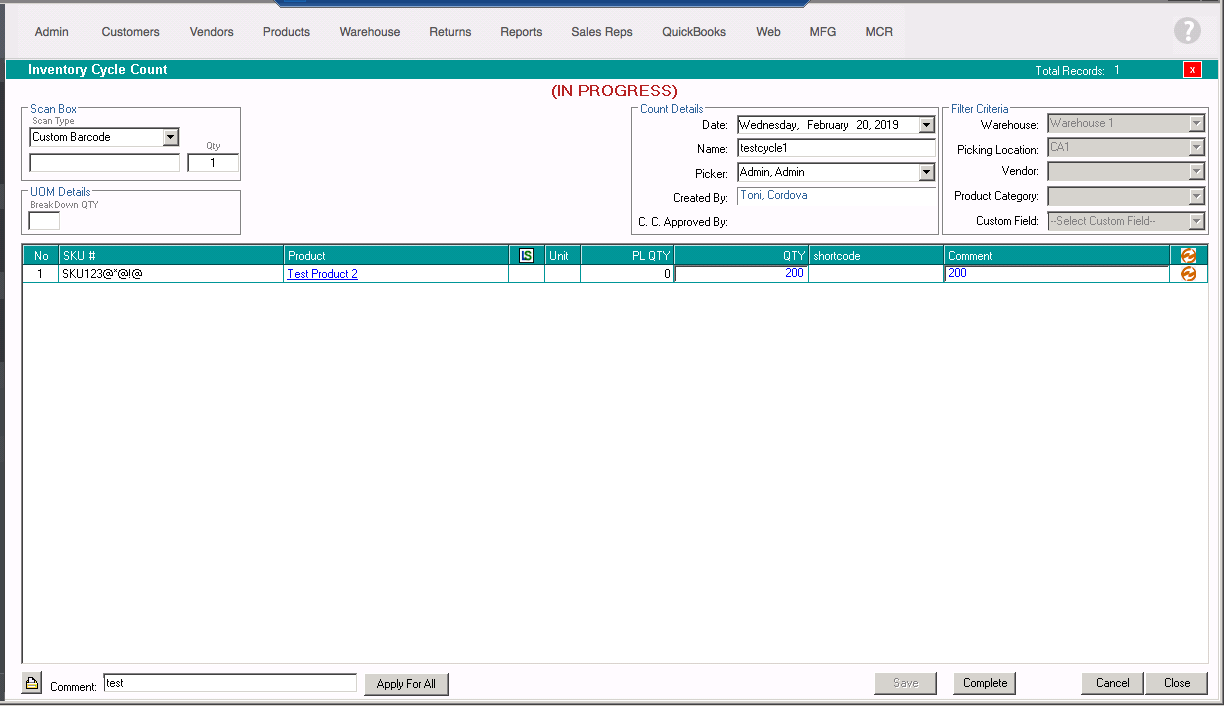 Review the list and click complete when done. Have your Admin review the cycle count and approve it.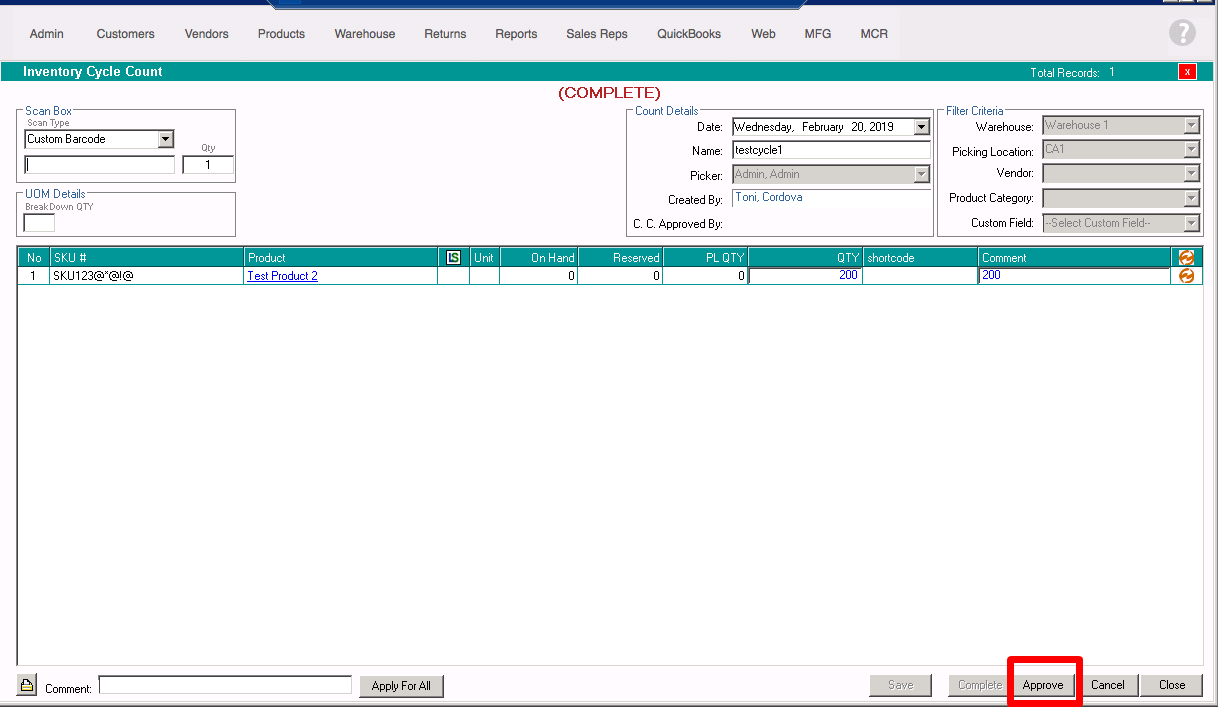 After the cycle count has been approved, the stock qty will be updated.