All Customer Orders Column Customization
Customizing All Customer Orders Column
1. Accessing All customer Orders:
a. Click on Customers > View All Orders to bring up the All Customer Orders Screen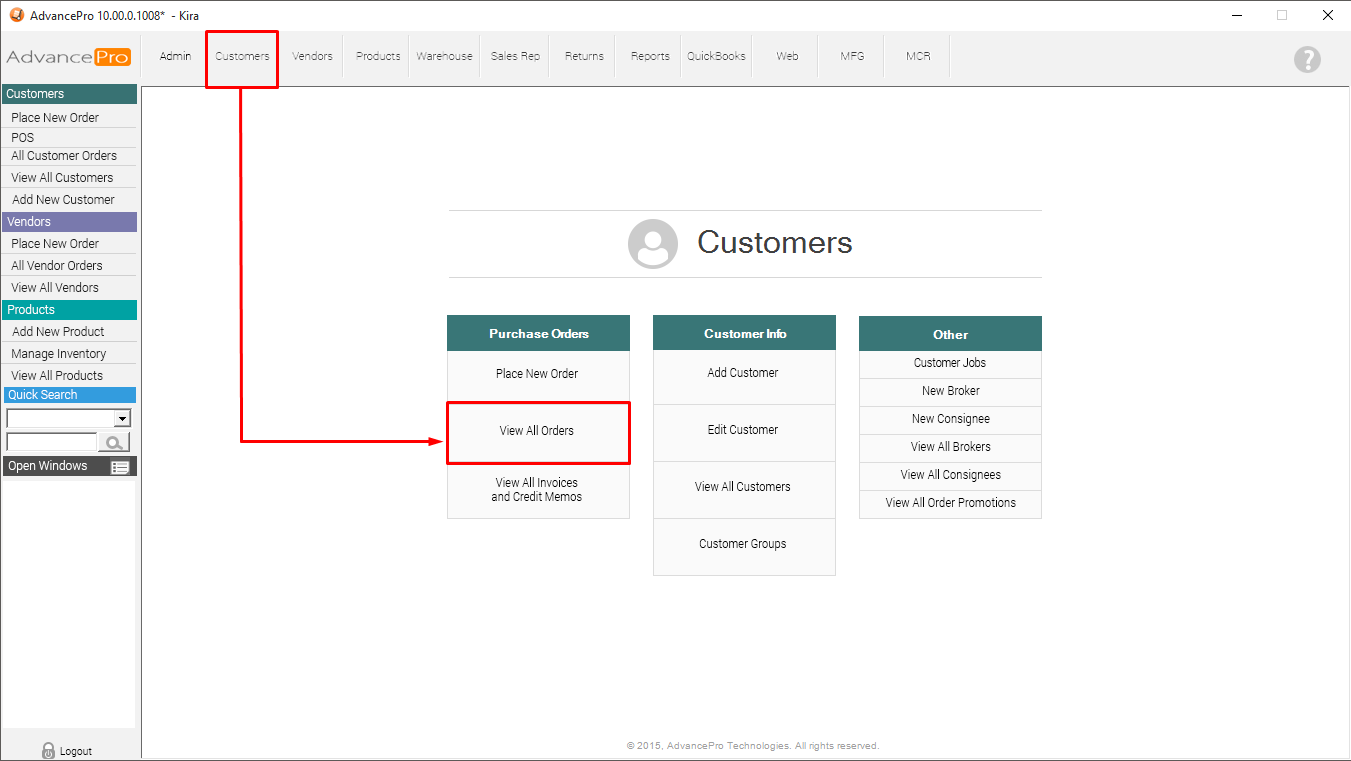 b. Click All Customer Orders on the left selection under Customers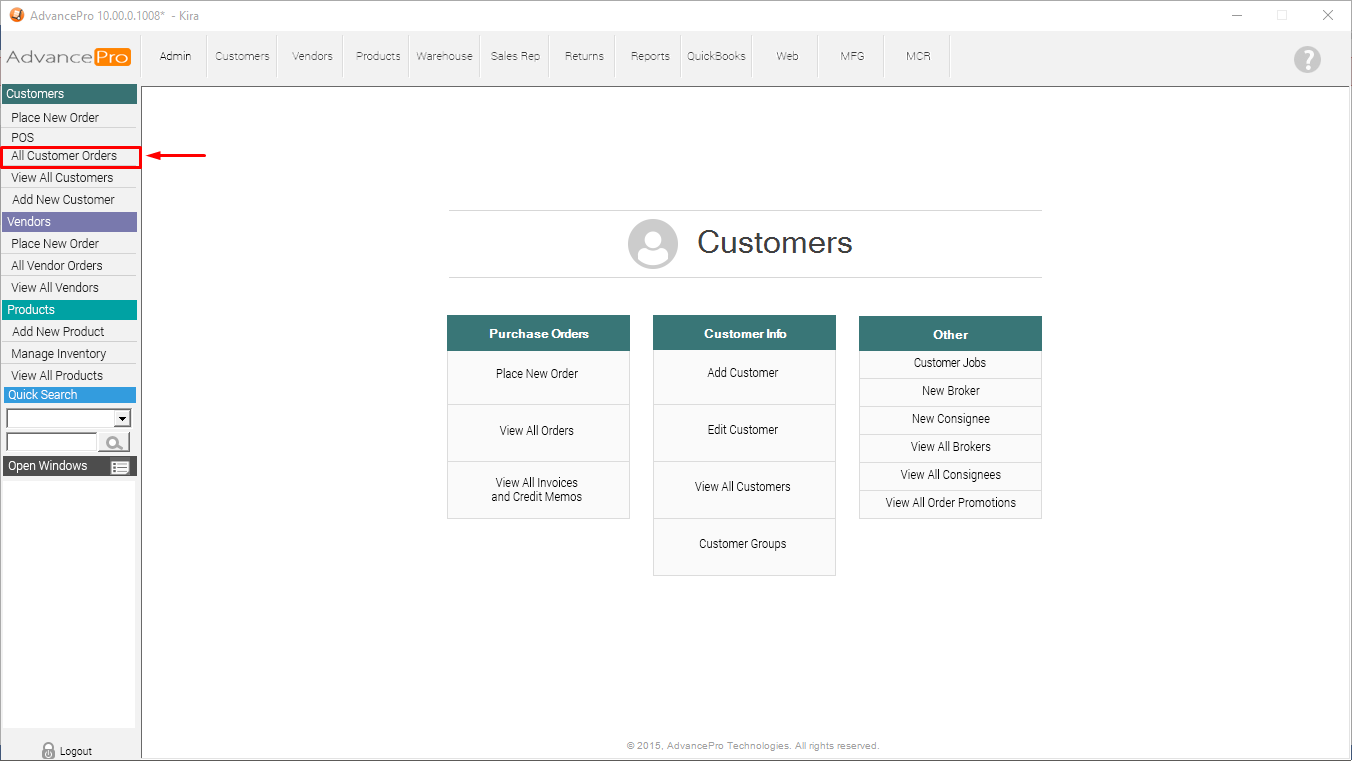 2. Click the gear icon at the top left of the screen to select the columns to display.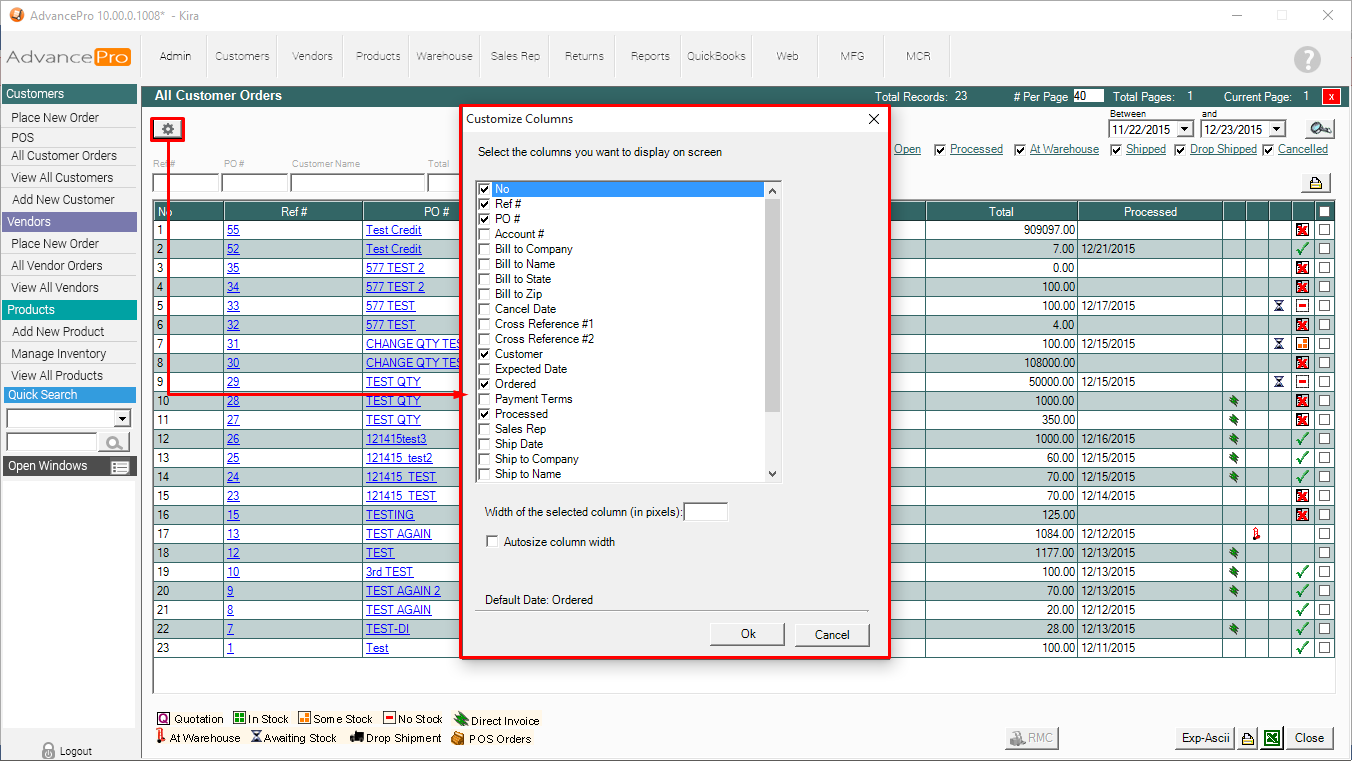 3. Select the desired columns and either enter the desired column width per column or select the autosize option.
You may also change the date that the View All Orders screen uses to sort orders by default by selecting a different date field to include on the screen and clicking Default Date.
Click Ok to save the changes.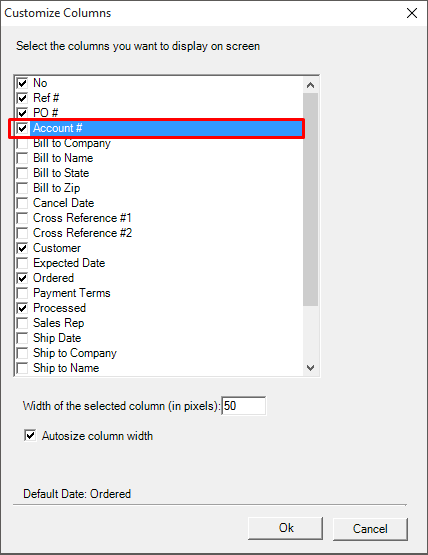 4. The All Customer Orders view will now reflect the selected columns.
Before:

After: